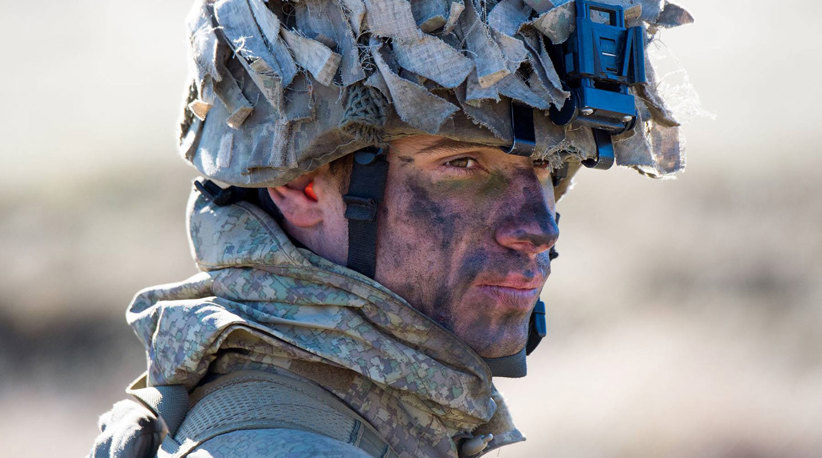 World's first fully recyclable car
Simon Yip - Marsden Whitby Head Boy 2012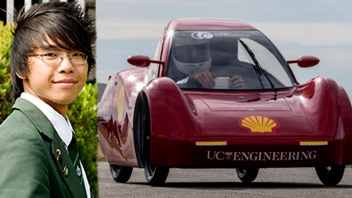 Marsden Whitby Old Collegian and 2012 Head Boy, Simon Yip, is a graduate Mechanical Engineer at Canterbury University. He is part of a team of eight students who have created what they believe is the first of its kind in the world, a fully recyclable electric car. 
The little one-person, one-wheel drive car is set to compete in the Shell Eco-Marathon, a global vehicle economy competition. This is the first time New Zealand has been represented in this competition that has been going for 69 years. The Kiwi team are up against 100 other teams in the Asian regional competition and, if successful, will then progress to the world finals in London.
Humans must make some major changes in order to stop damaging the environment and recycling is one of the ways we can make a positive impact on the fate of our planet. Simon's efforts could help revolutionize the world.
Five years of Spanish helps in Ecuador
Georgia Alston - Marsden Whitby 2012 - 2016
Georgia Alston never thought that after leaving school she would embark on a journey to volunteer in Ecuador, but that is exactly what she is doing. She is in Cuenca in the Azuay province of southern Ecuador approximately 2,500m above sea level with a population of 400,000.
With the benefit of five years learning Spanish at Marsden together with some local lessons, Georgia is set to work at a daycare in the morning and teach English at a local primary school in the afternoon.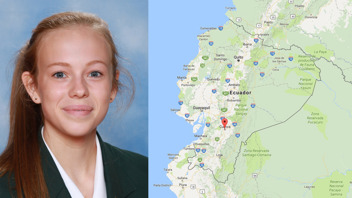 The best thing for us is her wonderful blog, so we can follow her adventure http://georgexploresecuador.blogspot.com/. All the best for your time in Ecuador Georgia, we hope it will be an enriching experience for you.
Officer training takes grit and determination
Alex Embury - Marsden Whitby Head Boy 2010
2010 Head Boy, Alex Embury, is midway through his officer training with the New Zealand Army and loving it.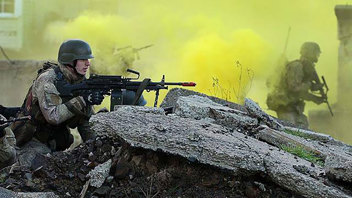 After completing his Basic and Officer Induction training in Blenheim, Alex was posted to Waiouru to commence his specific Army Officer training which is known as the New Zealand Commissioning Course (NZCC). The course is really tough, both physically and mentally, and designed to produce competent leaders ready to command soldiers here in New Zealand and overseas. Only the most determined and hard working individuals complete it. Graduating from this course is internationally recognised and a very prestigious achievement.
We know that Alex has what it takes to make an outstanding Officer for the New Zealand Army and we wish him all the best for his future, wherever that takes him.
Football scholarship just the beginning
Caitlin Foster - Marsden Whitby 2010 - 2014
Caitlin Foster is in the United States on a football scholarship, playing for West Virginia Tech in the Kentucky Intercollegiate Athletics Conference. They have had a great season and are predicted to win the conference and proceed to the National Association of Intercollegiate Athletics (NAIA) Nationals which is a first for her school and their Women's soccer programme. Caitlin has scored five of the 39 goals which has earned them top place and broken school records.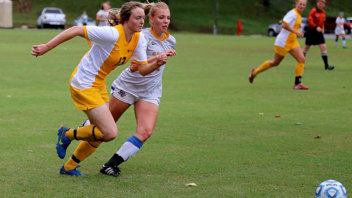 Cailtin, known as 'Kiwi" around the school has found living in the States very different to NZ, particularly the amount of travelling they have to do. For some games they travel 4-5 hours away, staying overnight, playing the next day and arriving back to the dorms around 4am and then having classes at 8am! She said 'finding a balance has been a challenge but an important challenge".
For Caitlin being able to live out her dream is the most humbling feeling.
It is the most surreal feeling when you walk out onto the pitch as a starting 11, facing the crowd as your name and number gets introduced and then the National Anthem plays. It is something that I now really appreciate.
Caitlin Foster, 2015
Following his dream
David Chapman - Marsden Whitby 2007 - 2013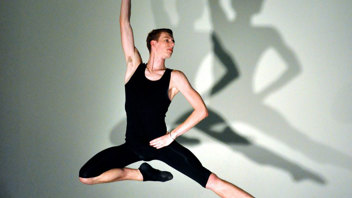 Whitby Old Collegian David Chapman is following his dream to dance. He is studying dance while working as an administrator for the Queensland National Ballet. In his short career David has already danced with the Australian Ballet in several supporting roles.
Perhaps we will see David performing in the New Zealand Ballet one day? We look forward to it and wish him well in his dancing career.
Engineering Scholarship for Allie
Allie Foote - Marsden Whitby 2007 - 2011
This was such an amazing experience and I got to be with the company dancers which was so thrilling and inspirational.
David Chapman, 2014
Allie Foote, our 2011 Head Girl,  is the inaugural recipient of the BECA Engineering Technology scholarship for an individual undertaking an engineering diploma or degree at the Wellington Institute of Technology (WelTec).
Allie is studying a Bachelor of Engineering Technology at WelTec. She wants to make a contribution to New Zealand's renewable energy production by becoming an engineer.
"I have always been a determined student and I'm passionate about making a difference particularly when it comes to the environment. Physics and maths especially statistics were my favourite subjects at school and I took them through to NCEA level three. Engineering is a natural choice for me and now with a Beca scholarship I'm in a great position to achieve my goals," says Allie.
Allie Foote 2014
Robotics rule
Adam Deery - Marsden Whitby 2009 - 2013
Joshua Prow - Marsden 2007 - 2013
As technology advances the prospect of robots playing an increasing role in our lives is a certainty. In 2015 Auckland Unitec students Joshua Prow and Adam Deery received scholarships to travel to Japan and Brunei to work alongside those at the cutting edge of robotics research. They spent six weeks over summer visiting the Advanced Institute of Industrial Technology in Shinagawa and the Kyushu Institute of Technology in Fukukoka, Japan, and the Universiti Brunei Darussalam in Brunei, ultimately passing on what they learnt to their tutors, teachers and students back home. Adam hopes the experience will help set him up for a career in service robots.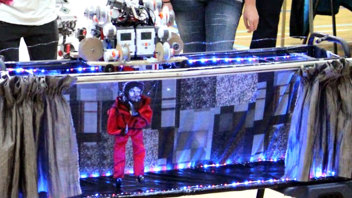 Josh and Adam were both part of the Marsden Whitby Robocup Team that won a national robot battle in 2012 and the following year they took out the senior theatre competition with their Michael Jackson moon-walking robot.
Passion for Animation
Natasha Bishop - Marsden Whitby 2011 - 2013
While at school Natasha Bishop showed outstanding creativity in the digital world scooping two Awards for Best Animation and Best Newcomer at the 2013 Japan Wildlife Film Festival with her film Aboraceous.
Since leaving school she has gone on to study for a Bachelor of Performing and Screen Arts, Editing and Sound at Auckland Unitec while also working as a freelance animator. She has worked on film sets making films in collaboration with acting and theatre students, and has been given opportunities to participate in the 48Hours film challenge and editing for "The Living Community" - A 6 episode television series currently airing on Face TV.
We recommend you watch her award winning film Arboraceous it's brilliant!
Fastest Paddler on Earth
Trevor Tunnington - Marsden Whitby 2008
At only 18, Trevor Tunnington has beaten international competitors at the 2015 Lost Mills Fastest Paddler on Earth sprint event, establishing the best time of the day and winning with more than 2 seconds over his rivals.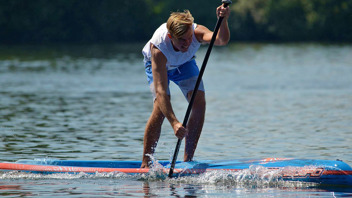 After completing Year 7 in 2008 Trevor relocated with his family to Australia. He now attends St Andrew's Anglican College on the Sunshine Coast and will finish school at the end of 2015. 


In 2014 he was named New Zealand Junior Stand Up Paddleboard Racing Champion. He represented NZ in the world championships in Peru in February 2013 where he came 9th in the Open Men's 24km distance race.