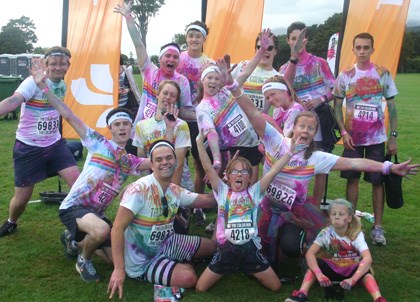 The Happiest 5km on the planet

Level 2 NCEA Physical Education students took part in the Wellington 5km Colour Run on Sunday at Trentham Memorial Park, Upper Hutt. This event contributed towards two L2 standards which must surely be the most joyous standards in the curriculum! After designing personalised programmes and training in the lead up to the event our students were really looking forward to being a part of "The Happiest 5km on the planet".
At every kilometre mark they had different coloured powdered paint thrown at them by volunteers. The newly introduced "Foam Zone" at the end was a hit too, not only were they covered in copious amounts of colour but bubbles galore!