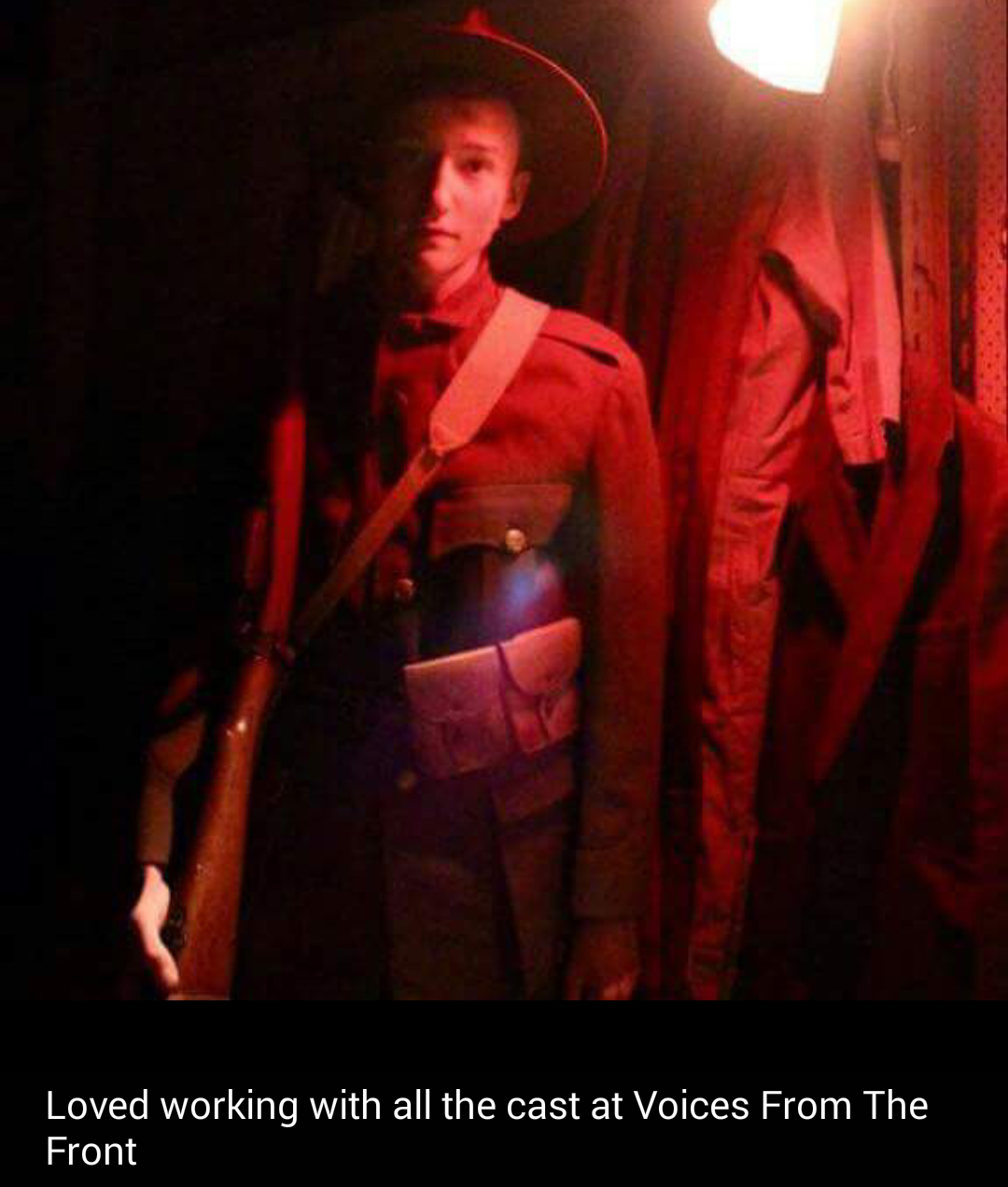 Kian adds his voice to 'Voices from the Front'
Marsden Whitby student Kian Knight played Private Artie Latham, one of the lead roles, in 'Voices from the Front', a play honouring the ANZACs on the 100th anniversary of the landing at Gallipoli. Performed at Porirua Little Theatre, a community-supported non-profit theatre company, the season was sold out before the show started and they received 'overwhelming positive feedback from audiences'.
Huge congratulations to the cast and crew of 'Voices From The Front'. It must have been a really moving experience for Kian who is in Year 10 - bravo!