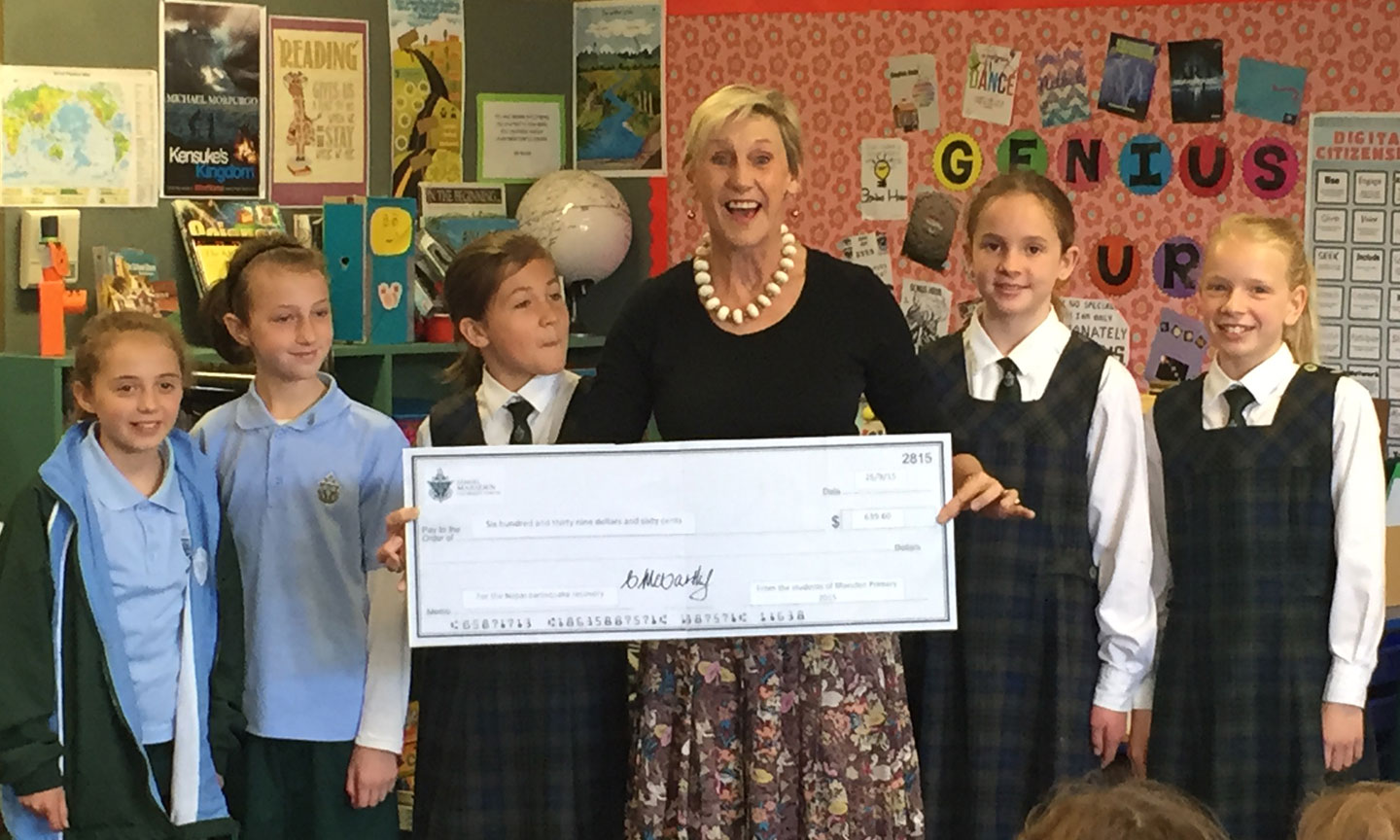 Primary students reach out to help students in Nepal
In June this year, following the devastating earthquakes in Nepal, Vicki Farslow our school counsellor went to Ghusel district in Lalatipur South West of Kathmandu. Vicki went to teach the teachers how to support the children who were traumatized by the quakes. Most had lost their homes as well as their schools and many had lost family members. Ghusel is so poor that none of the homes are built with concrete or reinforcing, but rather they are built with stones and mud. They collapsed as did most of the school buildings. The primary school library, which already had only a very few books, was badly damaged and condemned with a red sticker.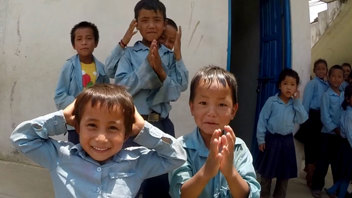 When Vicki returned to New Zealand and spoke about her time in Ghusel and the gruelling conditions the villagers are living in, the Primary Student Council (Hana Kells, Amelia Innocente-Jones, Ava Schupp, Lily-Jane Woolf, and Samantha Fowler) decided they could do something to help. They raised $639.60 for books for the new Ghusel Library. These resources will benefit not only the children of the district but also the adults as there are plans for the new library to be developed into a community resource for adult learning.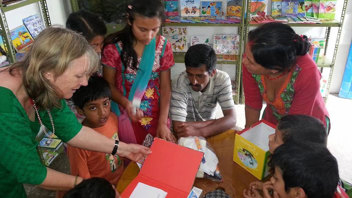 Vicki and her friends who volunteered together in Ghusel, are funding the salaries of two teachers in Ghusel (US$1 a day) over the next year and they have committed to building and resourcing a library at the school for adults and children in the district. There is no law about attending school in Nepal and most children from this area who do go to a school leave before they are 14 years old. Yet there is a great hunger for knowledge and we are happy our students have reached out in a small way to help.