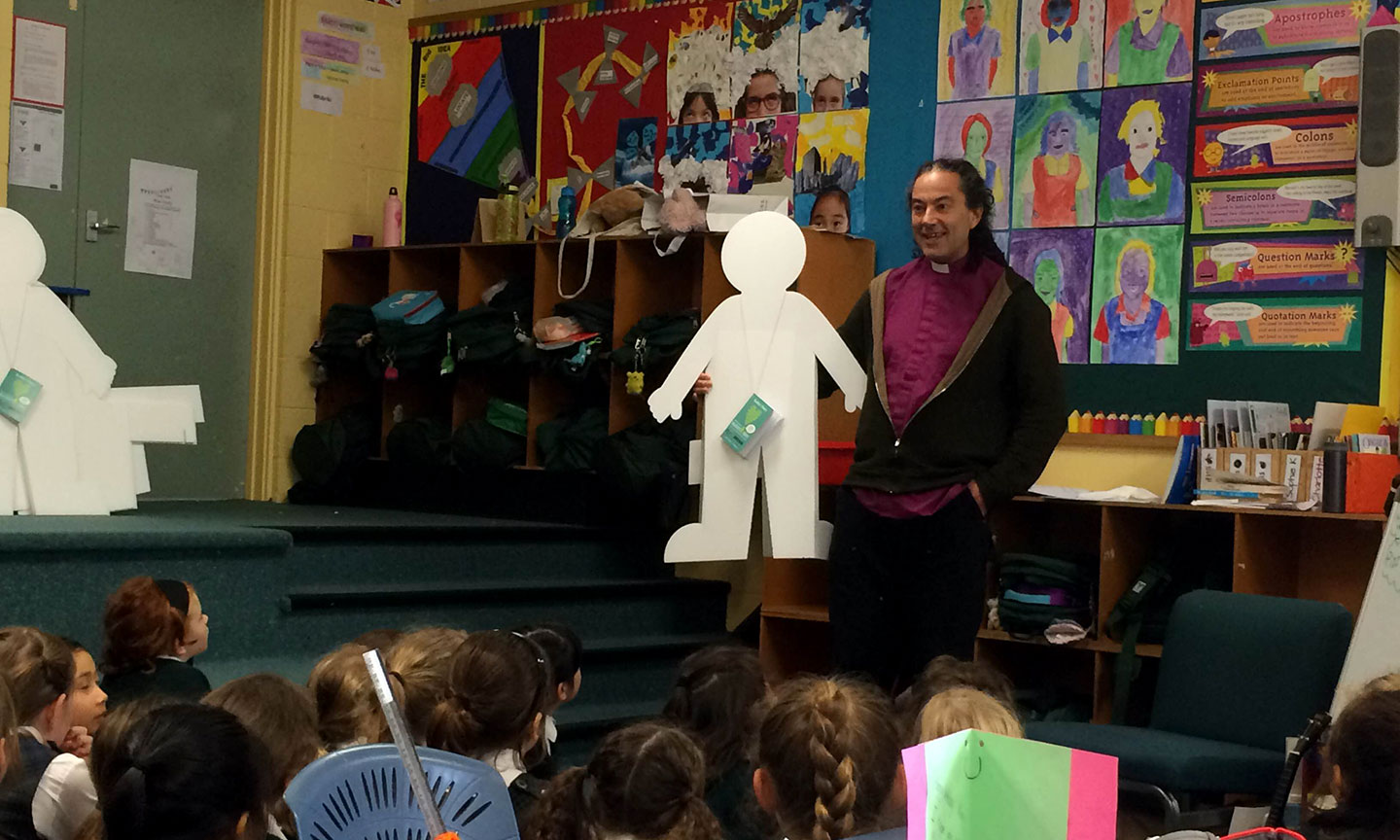 Bishop Justin spent all day at Marsden School today taking time to talk to Marsden Primary Students about their Buddy Project which is a nationwide initiative raising awareness for child welfare.
Students personalise a lifesize model of a child which will spend a week being "looked after" by someone in the community.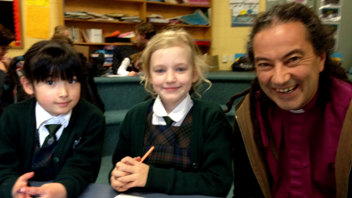 Bishop Justin said to Marsden Primary School students "I will look out for your buddies on Buddy Day!" He said the project is important, it is about mobilising the community to take responsibility for all child matters, with the Anglican Diocese particularly making child poverty a priority to focus on.
The Bishop spends a day every year at all Anglican Schools in his Wellington Region Anglican Diocese and his visits are always much anticipated and enjoyed by Marsden School students and staff alike.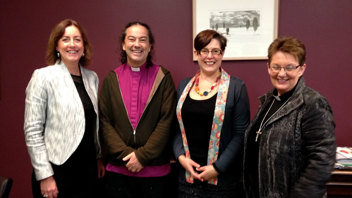 The Rev. Sue Fordyce says she feels very privileged to spend time at the schools and thinks it is wonderful and very special that children have the opportunity to attend Anglican schools that embrace and pass on the warm Christian values to their students. "Many parents chose to send their children to our schools not only for their excellent education but also to impart the sense of peace and Christian teachings they want their children to have for life".
I will look out for your buddies on Buddy Day!
Bishop Justin