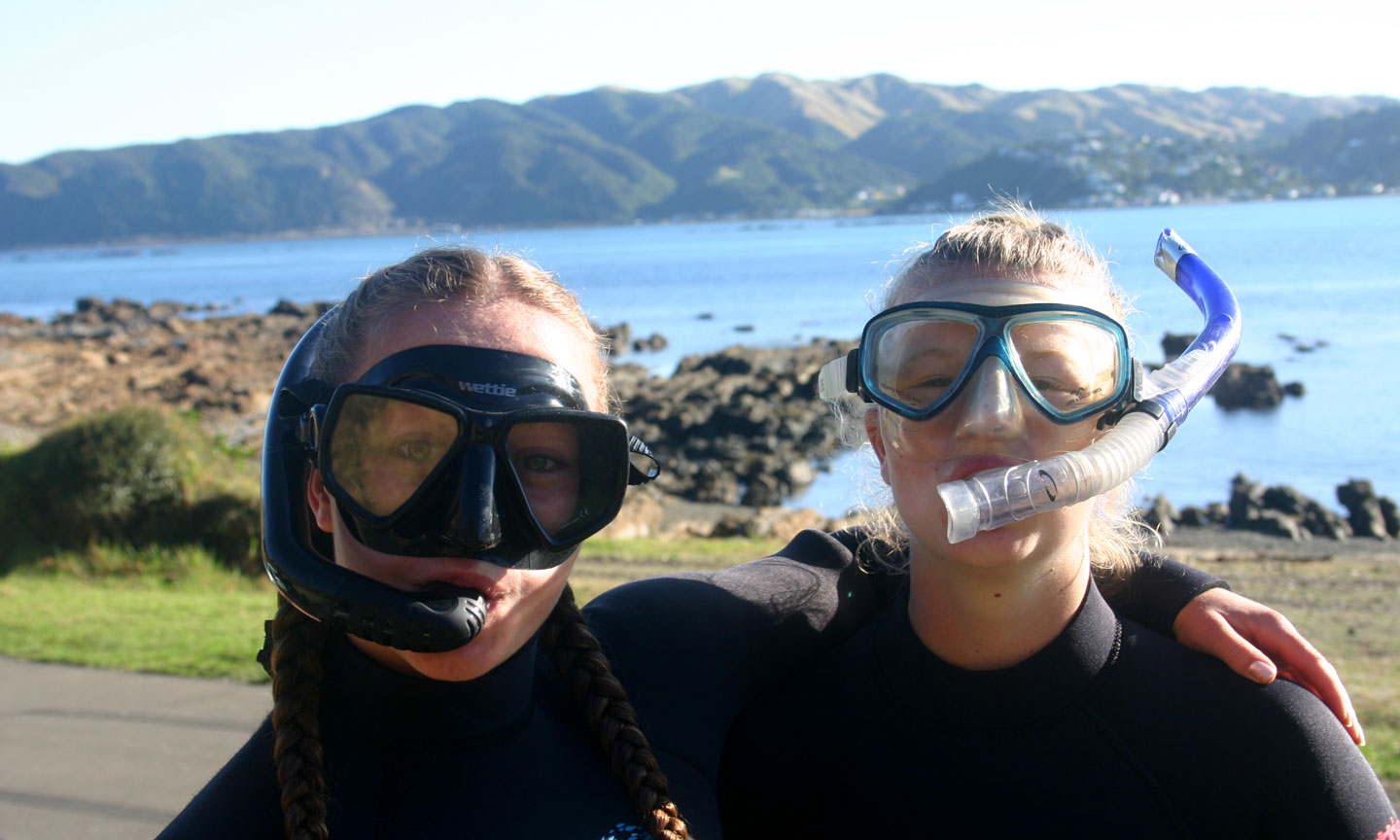 Level 3 Outdoor Risk Analysis
As part of the Level 3 Physical Education course 'The Journey over the Destination' Marsden Whitby students had to analyse issues in safety management of outdoor activities and devise strategies to combat any risks.  
Working firstly in groups students analysed the risks associated with snorkeling and mountain biking. Supported by their teacher, Coralie Morrison, our students gained valuable water safety and marine biology knowledge while snorkeling, as well as an appreciation of the rich diversity of the Porirua Harbour coast and catchment area and the importance of protecting it.
The second group organised a challenging mountain bike trip to Makara Peak Mountain Bike park in Karori. After working on breaking, skidding and extreme turning techniques they hit the hills for some exciting riding with plenty of gnarly turns and switchbacks on the narrow tracks. They also enjoyed the skills area and the tricky seesaw bench on their bikes. There were enough falls, crashes, scrapes and bruises to give them a clear understanding of some of the risks involved in this extreme sport.
This has been an excellent standard for our students as they planned and completed the Risk Analysis while also undertaking the outdoor activity themselves.