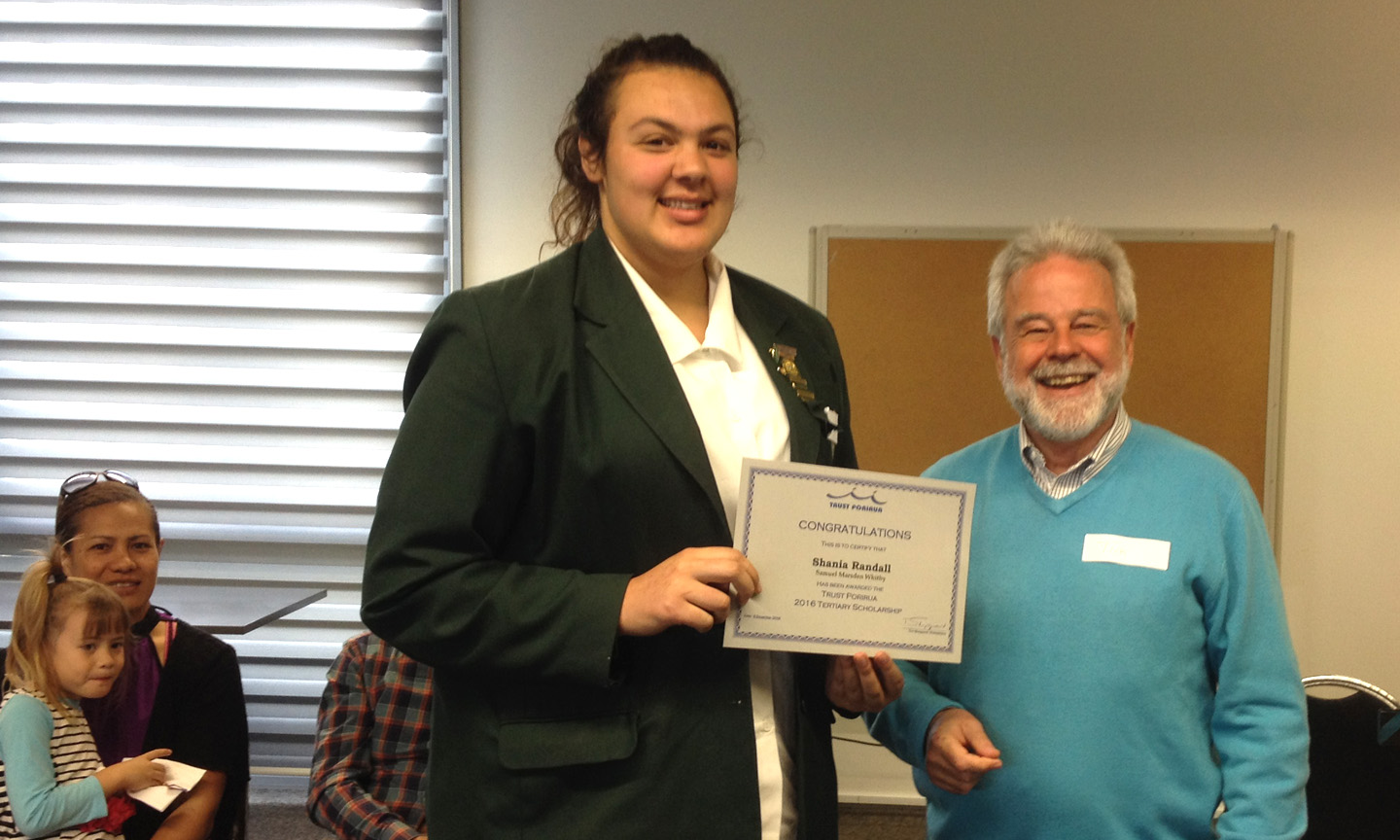 Head Girl to study medicine with help from scholarship
Marsden Whitby Dux, Shania Randall, has won a Trust Porirua Scholarship,  which was presented at a lovely morning tea put on by the Trust for past and present scholarship recipients. Shania, accompanied by her proud Mum, Talese, received the prize which provides her with $3,000 for three years.
It was also a lovely opportunity for her to catch up with Marsden Whitby Old Collegian, Angela Bauman. Apart from both being scholarship winners Angela and Shania have much in common - both Dux of Marsden Whitby and both about to start/in the middle of studying medicine at Otago.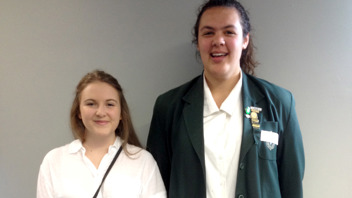 We wish them all the very best for their studies.