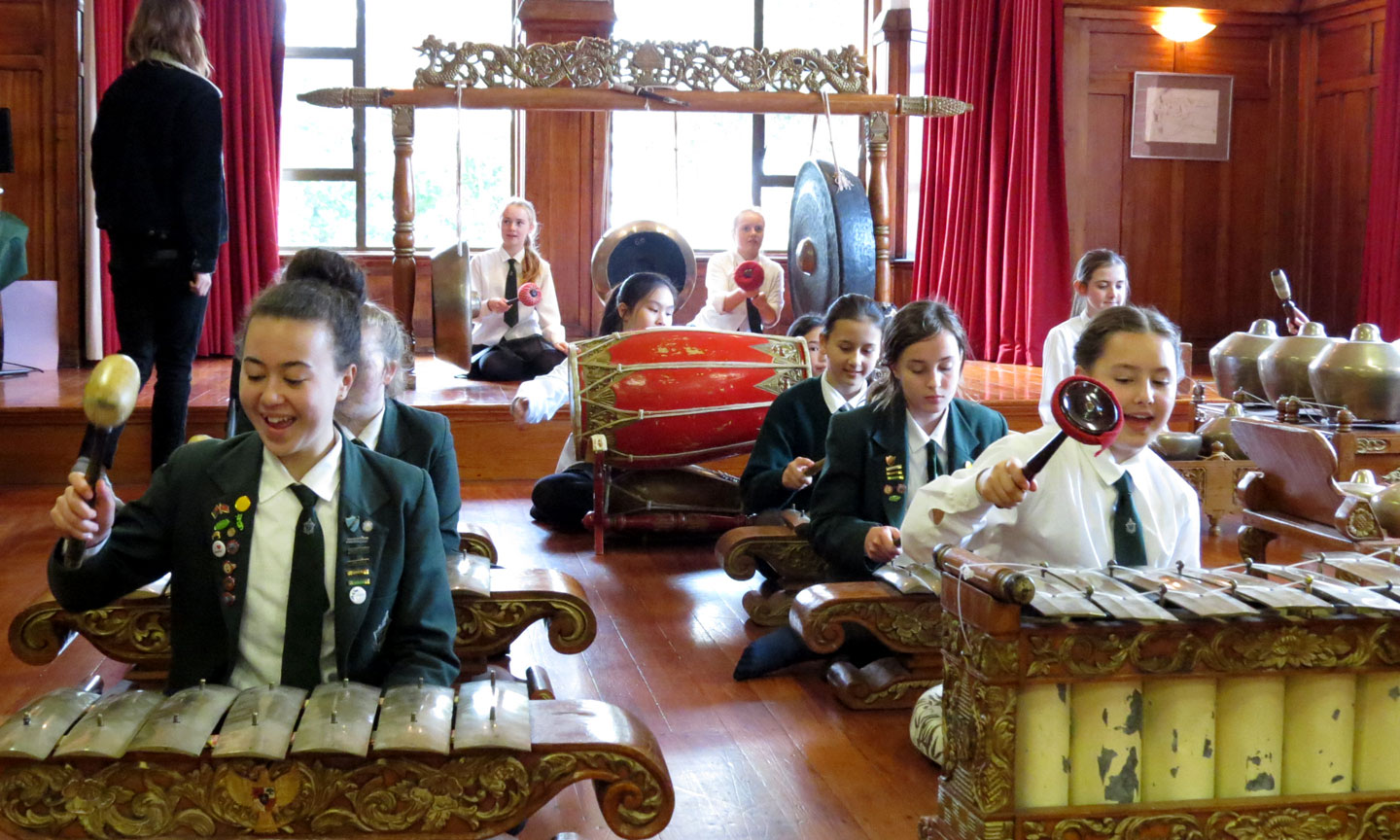 Bang the gong - it's Gamelan time at Marsden
Year 8 students were involved in a Gamelan workshop today as part of their Year 8 World Music Programme. It was designed to help our girls understand the structure of Javanese and Balinese music using the slendro (5 note) and pelog (7 notes) scales so they can learn, play and compose about this fascinating Asian music.
Gamelan is the traditional ensemble music of Indonesia often played to accompany dance, puppet performances and ceremonies. Made up predominantly of percussive instruments our girls really enjoyed the opportunity to play the metallophones with mallets and hand drums called kendhang which register the beat. There were also big gongs and other instruments which when played together formed a distinctive sound, very familiar to anyone who has been to Indonesia.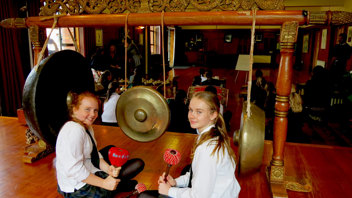 Thank you to Budi Putra, Cultural representative from the Indonesian Embassy, Jo Hilder and Helen O'Rourke from Gamelan Wellington at the School of Music Victoria University for putting on this authentic and rhythmical workshop.