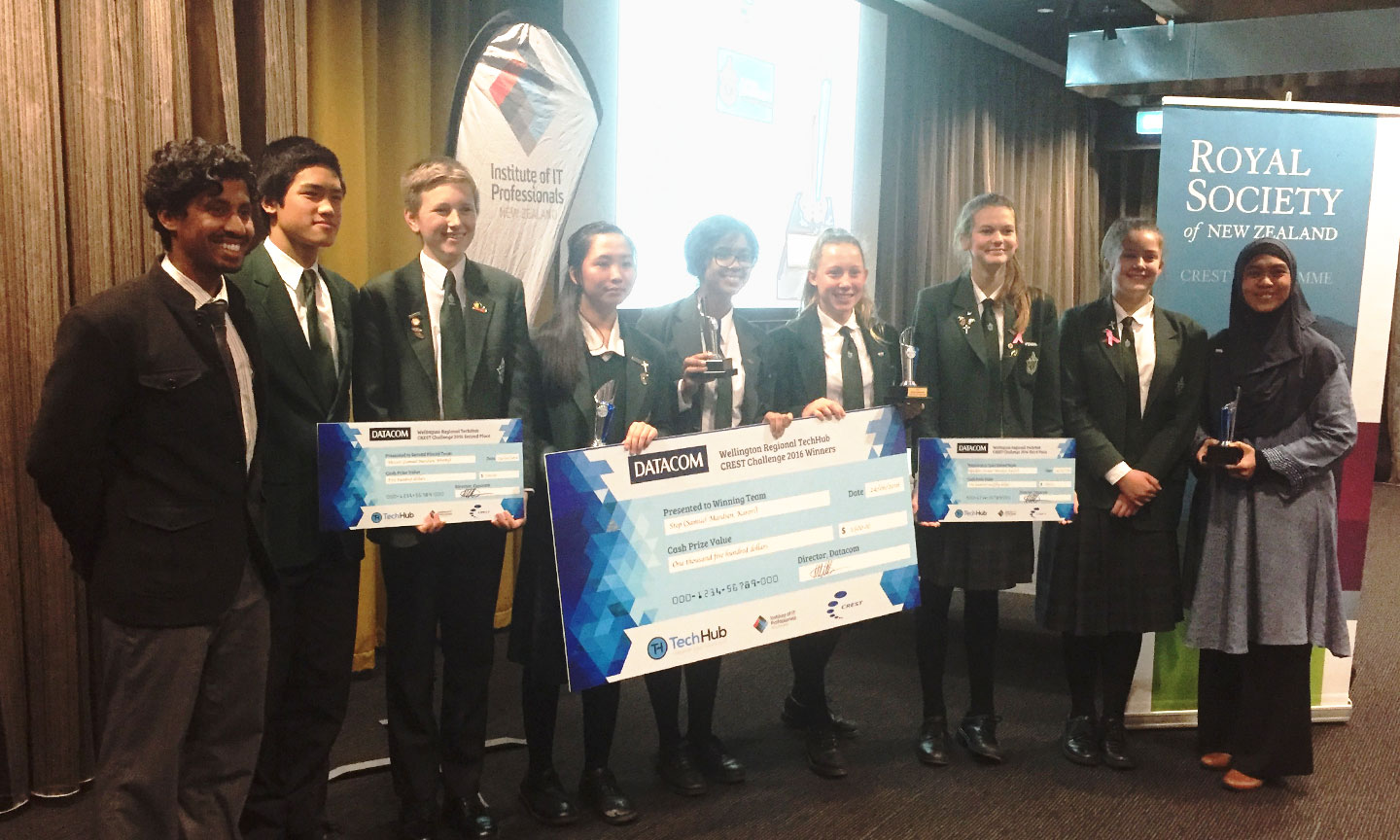 Marsden takes top prizes at TechHub CREST Bronze Awards
Digi Tech students have been working on the TechHub CREST Bronze awards to design a digital game.
We are thrilled for our Year 10 students who made a clean sweep at the CREST awards ceremony held at the Royal Society on Friday night. Teams STEP and QUICKFIRE from Karori took out first and third places and Marsden Whitby's MISCERE came second. Generously sponsored by Datacom the teams were praised for their creativity, innovation and evolution of their ideas and received prize money and a cup.
Congratulations to

1st place - Team STEP
Zoe Gasson, Shambhavi Choudhury, Michelle Chu,

2nd place - Team MISCERE
Jack Field, Ilyas Rosslan, Alexander Walker, Brinn Robinson

3rd place - Team QUICKFIRE
Ella Tait, Georgia Bowden, Julia Huijser


and digitech teachers Fadzliza Jaafar (Karori) and Pravin Vaz (Whitby).