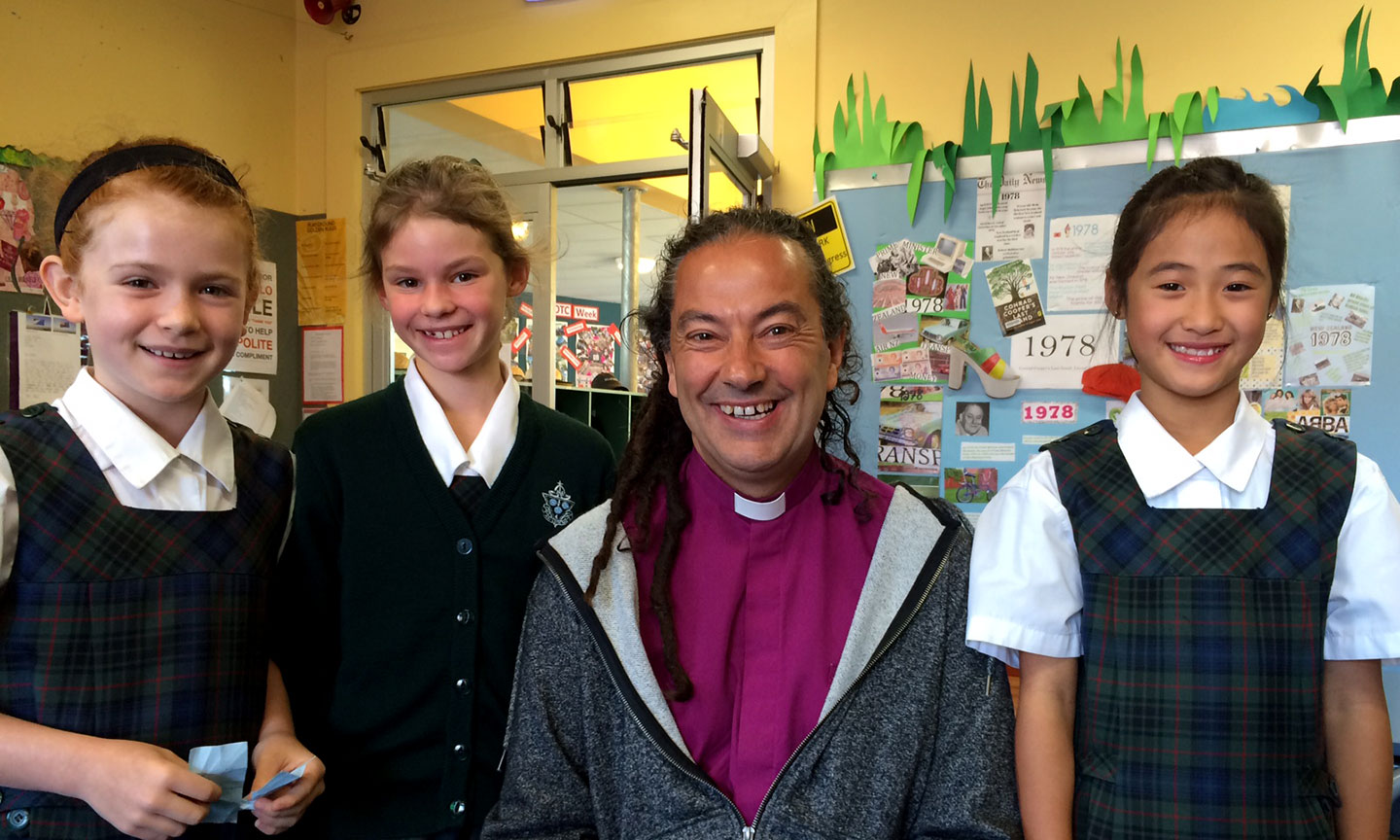 Answering the Big questions
We were blessed to have Bishop Justin spend the day with us at our Karori campus.  
He popped in to many classes and faced a tough Q&A session with Year 11 students. They asked some BIG questions like "Is there a Hell?" "Does Satan exist?" "What is Heaven like?" all of which he answered with extraordinary honesty and humour.  
We really enjoyed having him here. Principal Jenny Williams said she was very proud of the girls and thanked Bishop Justin for taking the time to visit Marsden.