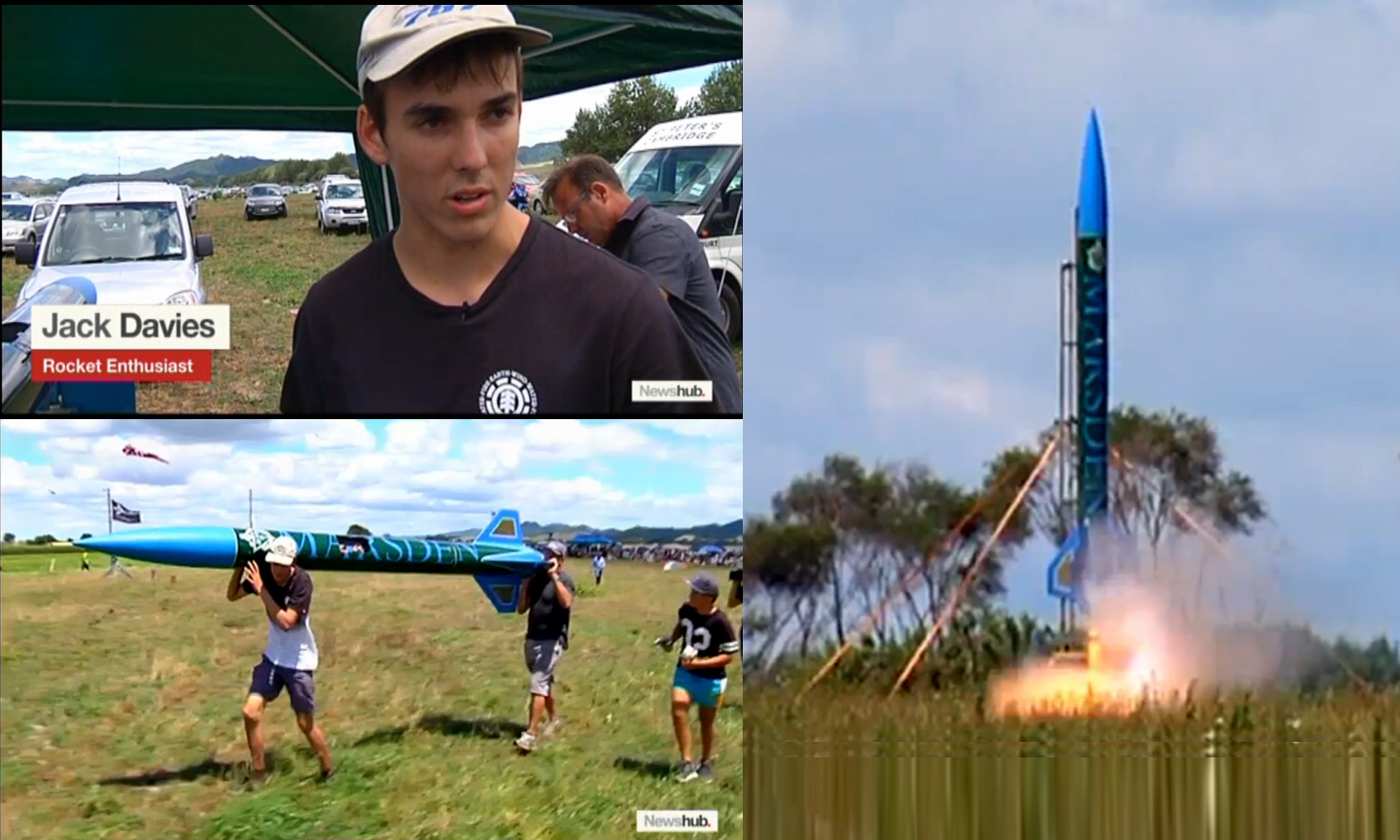 New Zealand's own Rocket Boy
New Zealand's (and Marsden Whitby's very own) rocket boy has wowed the crowds once again at the Rocketry Association's open day near Taupiri in the Waikato, breaking his own record that he set last year.
When Jack Davies successfully launched New Zealand's largest-ever amateur rocket last year there was no hesitation about what to do next – make an even bigger one.
The launch was a success, with the Marsden rocket shooting over 3900 metres into the sky, and reaching a top speed of more than 1100km/h.
Congratulations Jack!
It takes a few months' work to put something like that together. So after school, working every day, yeah.
Jack Davies Marsen Whitby Student