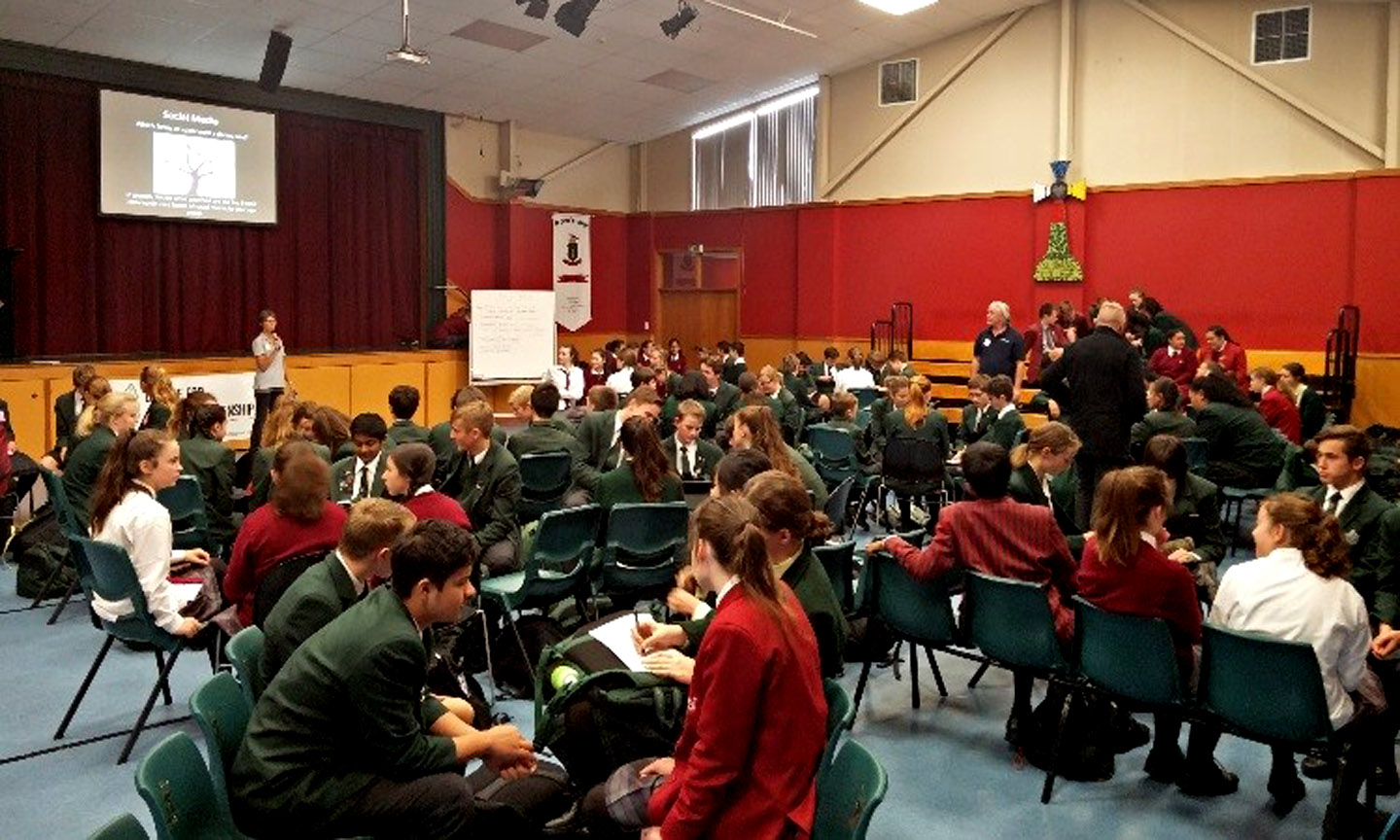 Becoming responsible digital citizens
Marsden Whitby Year 9 and 10 students attended a Social Media Roadshow as St Orans school organised by the Centre for Science and Citizenship. The Roadshow team travels the country and works with Intermediate and high school students to facilitate a space in which they can engage thoughtfully and critically with issues emerging from the intersection of science, technology and everyday life. Their topic, Social media and social responsibility, covered: What is social media? What does social responsibility look like around social media? What is privacy and why does it matter? What makes someone a friend? Why are these questions important?

It was an eye-opening experience for the students to understand the intricacies of Social Media and to work side-by-side with students from Scots College, St Orans and Sacred Heart. They watched several videos on Social Media and its affect on relationships. Splitting up into mixed groups with students from other schools they discussed friendships and relationships in this day and age, coming up with very promising outcomes like 'life won't be complete without your friends' and 'how could we fix current friendship issues through conversing in person rather than over social media'.
According to Whitby student Kiriani McKenna there was some really intimidating information that came across about the use of social media which is mostly taken for granted. She said "It was a very valuable and memorable session for my friends and I and I now feel that I have a role to play in being an active digital citizen".
I now feel that I have a role to play in being an active digital citizen.
Kiriani McKenna