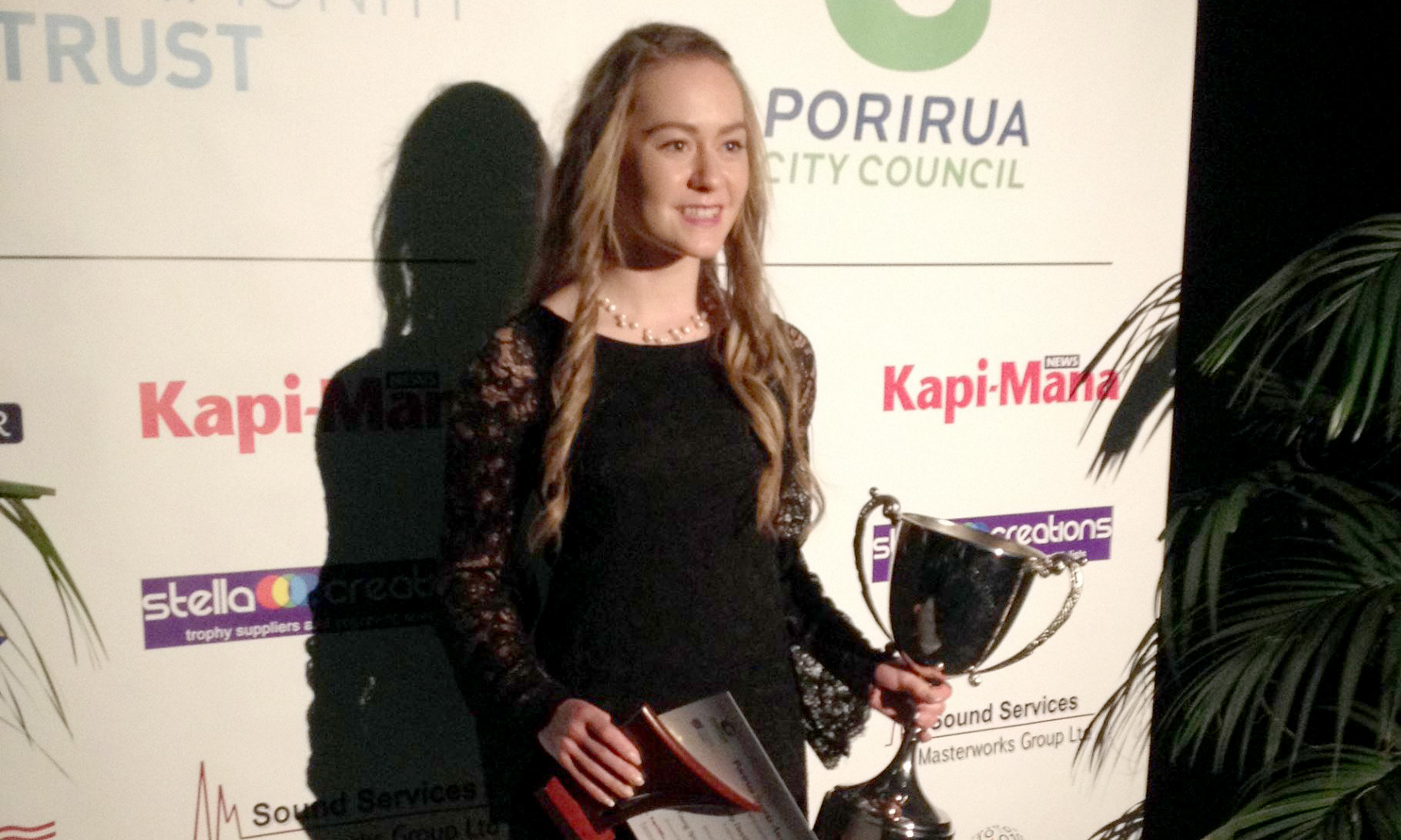 Terrific triathlete
Mardsen Whitby student Becky Hawthorne Y13 has been named 2016 Porirua Young Sportswoman of the Year in a ceremony at Te Rauparaha Arena this week.
Becky's build up to winning this award has taken a lot of hard work and dedicated training. She ended the triathlon season in 2015 qualifying for the ITU World Triathlon Chicago in the Sprint Distance 16-19 age group. After carrying the New Zealand banner in the opening ceremony, Becky went on to place 51st in the Sprint Distance 16-19 age group, gaining a personal best time.
Since then, Becky has doubled her triathlon distances to Olympics level (1.5 kilometre swim, 40 kilometre bike ride and 10 kilometre run) – a decision that's proven to suit her very well. At this year's New Zealand National Standard Distance Championships she beat her previous PB from the Worlds in Chicago (on a comparative basis) and she claimed the 2016 Under 20 National Standard Distance Champion title at the New Zealand Secondary Schools Championships.

We congratulate Becky on winning this award, a wonderful recognition of her achievements in triathlon.