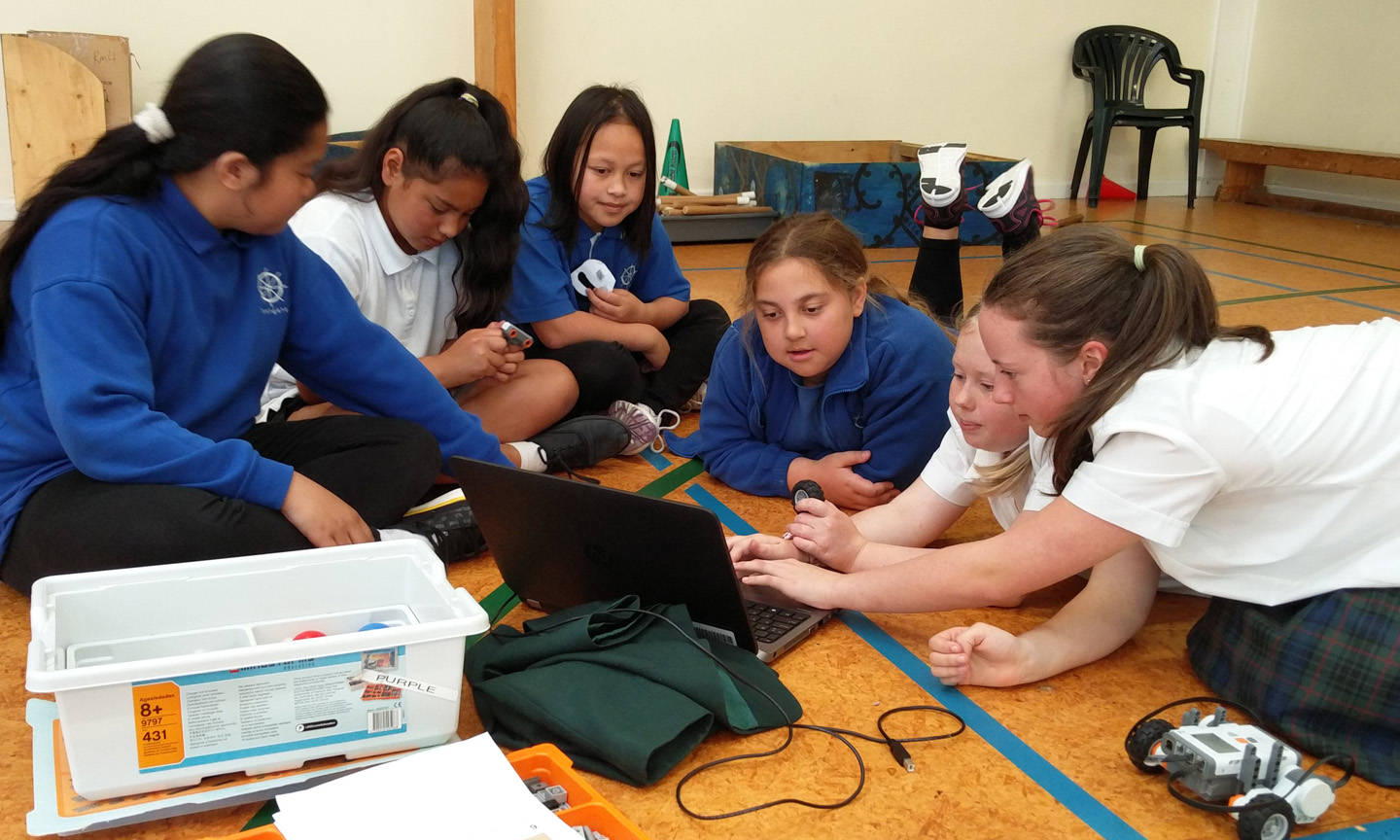 Sharing robot knowledge with Postgate School
Year 8 Marsden Whitby students ran a really fun robotics workshop for the students of Postgate School this week. As part of the Y8 curriculum our students learn to construct and programme robots and so they were happy to share their learning with the students at Postgate School who have been researching robots as a class activity.
Teaming up with 4 to 5 Postgate students, and using Lego Mindstorm kits, our students showed them how to build a basic 'bot within 30 minutes and then a more advanced one. Next came the competition! There was one straight race between the robots, while the other was aptly named 'Robot Wars', based on a popular TV show. Robots challenge each other in a duel and the robot that survives wins the challenge.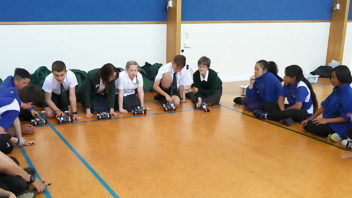 We have had such lovely feedback from the teachers and students at Postgate.  Michelle Dundon Smith, a teacher said: "The children were absolutely thrilled to be taught new skills by the older Marsden students. They were all great role models. IT is quite scarce at our school, so the opportunity to use computers to programme along with the Lego (another favourite) to construct the robots was really exciting. The children were very engaged and appreciative."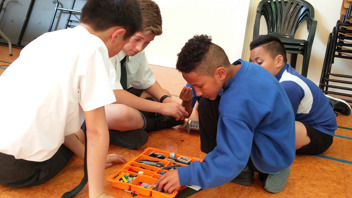 And some of the students said:
Sophie: "Thank you for helping us to understand how to make a robot. It was so much fun."
Kobe: "Thank you for coming to our school and taking time out of your learning to teach and impress us with new things!"
Shalese: "The most cool/fun thing was working together as a team."
Amy: "Thank you so much for teaching us how to build a robot. It was so fun playing with the different bits. I was excited and surprised when we won the race!"
Matthew: "Thanks for helping us build and program MRLT2016. There were some malfunctions, but in the end we made it! My favourite part was customising it . Building the arms was cool because it made our robot look stronger and the head made it look taller."
Kieran: "I hope you had a great time at Postgate School. I loved making the robot and finding all the parts."
It was a memorable learning experience for our students who were placed in a teaching role and enjoyed every bit of the excitement. We hope to have similar sharing experiences next year with other local schools.