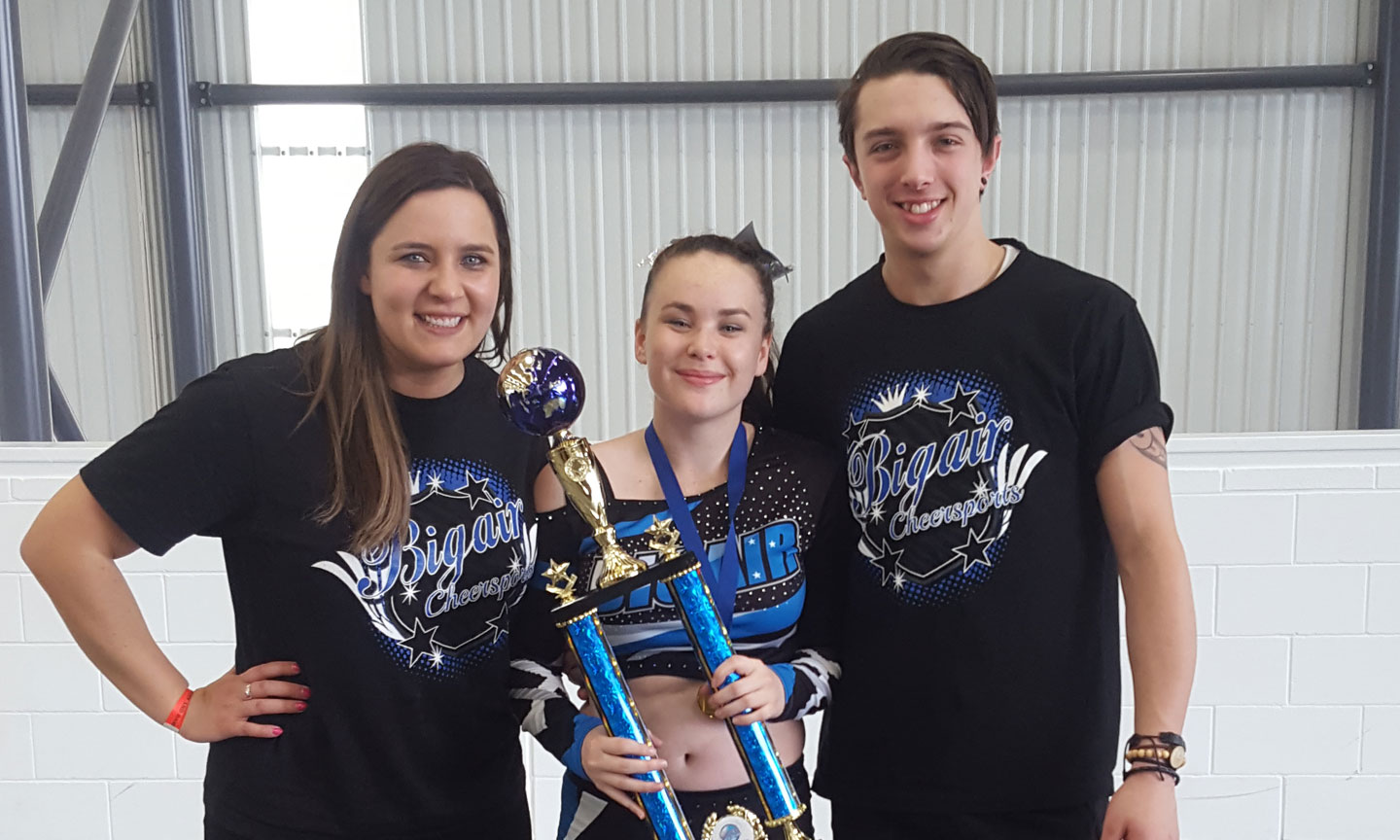 Grand Champion trophy for Hayley and her team
Marsden Whitby student Hayley Thompson led Tawa's Big Air Reign chearleading team to first place in the Asia Pacific Grand International Cheer Competition in the Gold Coast recently. Excited that they took home the the Grand Champion Trophy for Senior Level 2, there's no time for Hayley and her 27 team mates to rest as they prepare for their final competition for the season in Auckland, the New Zealand Cheer Union Nationals on 29th and 30th October. Hayley will be competing with Reign and also two other Dance Teams.

Cheerleading originated in the United States and dates back to the early 20th century, when it started with a male only squad. Women did not become cheerleaders for school games until the 1920s. These days cheerleaders need to be hardworking skilled athletes, tumbling, performing gymnastic stunts and dancing all while making it look effortless and fun!
We congratulate Hayley and her fellow cheerleaders on their performance so far and wish them all the best for the biggest competition of the year!