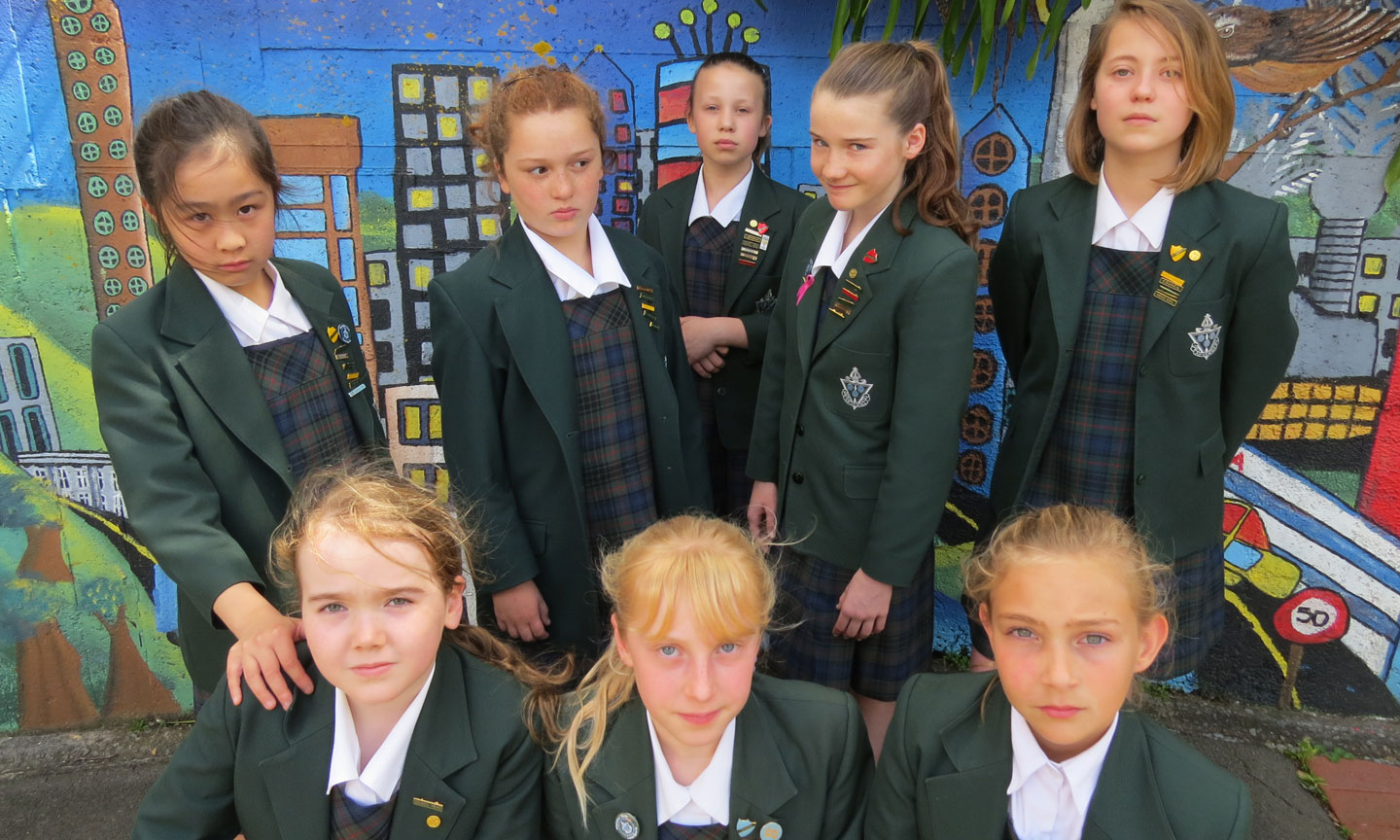 "Now that the wind is favourable, let's board the ship"
Marsden girls ready to get into character
Marsden Year 6 students Lucy Mirfin-Newman, Louisa Boyer, Zoe Kreyenhop, Joyce Chan, Grace Wala, Scarlett Henry, Nadia Vinaccia and Lucy Penn are excited to be taking part in the Shakespeare Globe Centre New Zealand (SGCNZ) performance of Henry V, at the Westpac Stadium on November 8. This is an exciting initiative that involves different schools, performing different scenes from the same play.
Our girls will be performing Act II, Scene II, where King Henry uncovers traitors on the eve of battle. It includes a jig, battle, many lines and tricky language but the girls are up for the challenge and already working hard to perfect their scene.
Marsden teacher Rebecca George says "This is a magnificent opportunity for the girls to extend themselves in their acting and to express their creativity. They are taking on the challenge with their usual enthusiasm and are very much looking forward to sharing the day and experience with the other participants".
Marsden School is participating for the second time and looks forward to yet another amazing event. They would like to extend a big thank you to SGCNZ, the British High Commission and Westpac Stadium for bringing this special day, providing mentoring, nurturing local talent and celebrating Shakespeare's genius. 
This is a magnificent opportunity for the girls to extend themselves in their acting and to express their creativity. They are taking on the challenge with their usual enthusiasm and are very much looking forward to sharing the day and experience with the other participants
Rebecca George, Marsden Primary Teacher