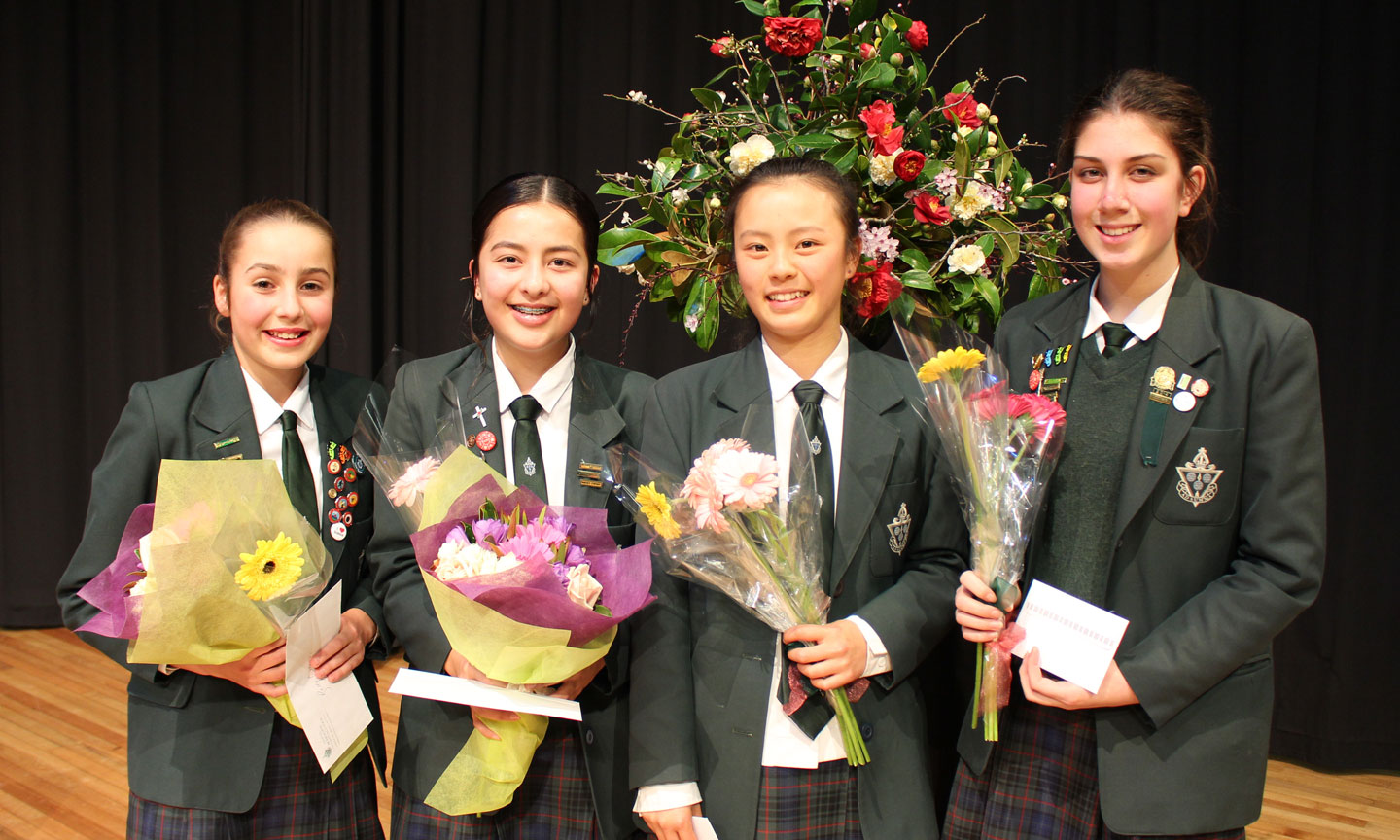 Extraordinary showcase of music
The Swainson Memorial Music Concert last night was an extraordinary showcase of our talented musicians and singers.
Bravo to vocalist Anabel Jamieson, who won the Betty Swainson Memorial Prize and pianist, Maggie Dai, who was runner up. The Betty Swainson Memorial Prize for Musical Performance was established in Centenary Year, 1978 and is open to a Marsden Year 7-13 student in recognition of her outstanding performance at the Swainson competition. The recipient receives a book at Prizegiving and the Director of Music award of $100.
The Nell Clere Music Scholarship went to violinist, Amira Bajema with Annabelle Jessop, highly commended. Kathleen Clere (Nell) was a past pupil and music teacher at Marsden. She helped establish the Old Girls' Association with Miss Baber and in 1936 was its second president.  Her interest and support in the school and its endeavours remained with her all her life. This scholarship is valued at $1,000 and is awarded annually by the Old Girls' Association to a student from Years 7-12 who shows considerable potential. The scholarship enables the recipient(s) to continue musical studies while at Marsden.
Many thanks to adjudicator Michael Stewart, who had the hard job of deciding winners from all the amazing performances. Michael is one of New Zealand's leading choral conductors and concert organists. He is currently Music Director of the Tudor Consort, Organist and Director of Music of Wellington Cathedral of St Paul, and a member of Voices New Zealand Chamber Choir. A graduate of the University of Canterbury and McGill University, Montreal, he is a regular contributor to Radio New Zealand's Concert programme.
We also acknowledge the generosity of the family of Gemma New, Head of Music 2004, for providing the prizes for Highly Commended winners. Having graduated from the Peabody Institute in Baltimore, Gemma is currently Music Director of the Hamilton Philharmonic Orchestra in Canada and has recenlty been appointed Resident Conductor of the St. Louis Symphony Orchestra USA and Director of the St. Louis Symphony Youth Orchestra.
A truly outstanding night of music, well done to all performers.