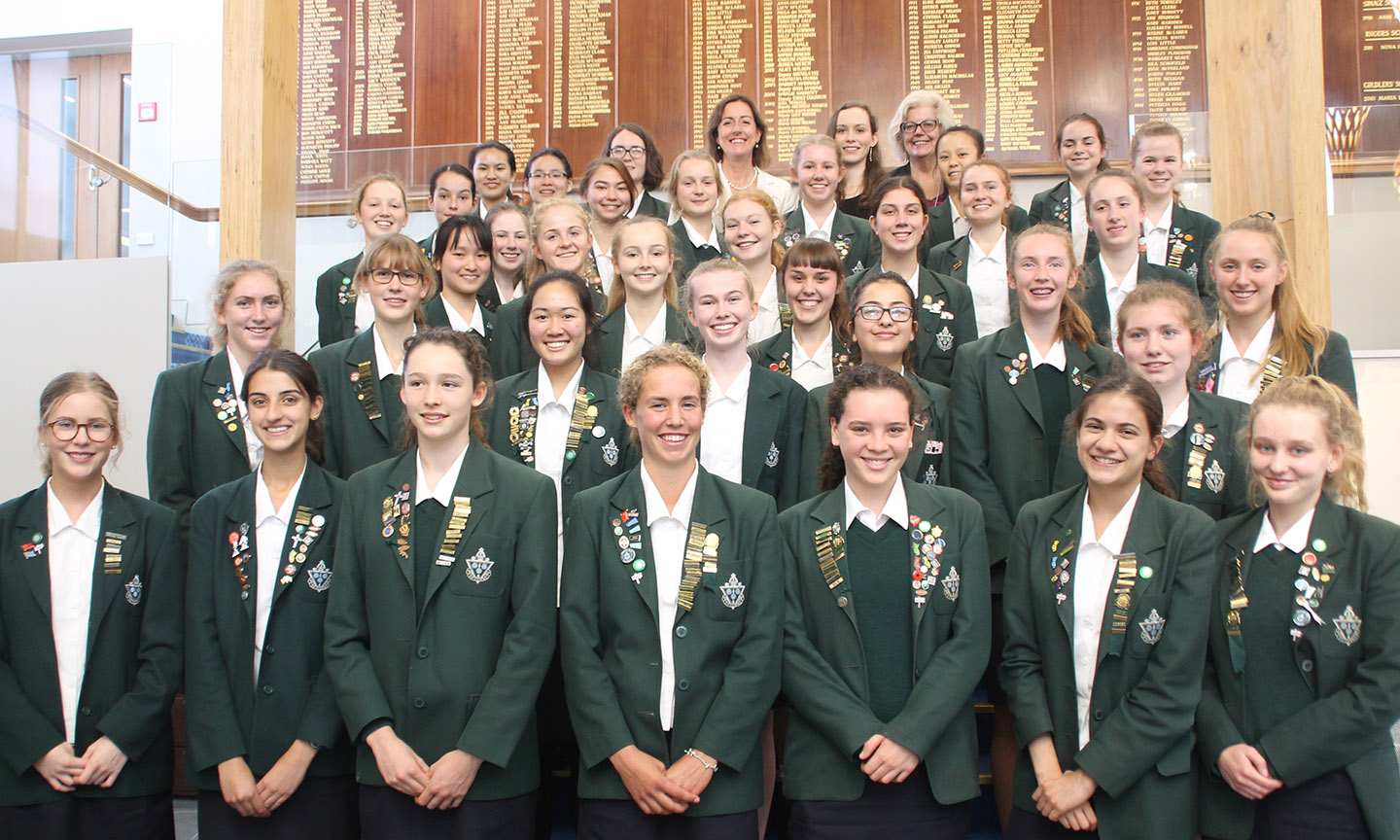 Celebrating our top Scholars
On Monday 3 April we celebrated our Scholars Assembly to acknowledge the achievement of our top students in their 2016 qualifications. Students who gained their NCEA endorsed with excellence were awarded a scholars' badge and scholars' colours were awarded to our top performing academic students in each year level.
We are blown away with the work, commitment and talent shown by so many of our girls, many of them gaining top grades across NCEA, Cambridge and Scholarship awards. To see just what you have to do to receive scholar's colours, please go to the Academic page in MyMarsden and look at Scholars Award Criteria. It is quite an achievement!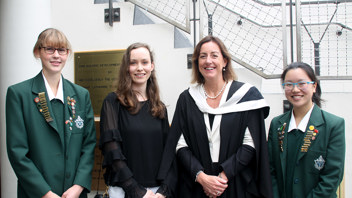 We were also very pleased to welcome back Marsden Old Girl Antonia Leggat as guest speaker. Antonia, who was Head Girl and a scholars' colours recipient for 2012, is now in her 5th year of law at Victoria University. She had some fantastic insights to share with the girls about the next step in their education, offering the refreshing perspective of someone just a few years out of school.
Congratulations to all Scholars' Colours Recipients
NCEA L1
  
NCEA L2 and
Cambridge exams
  
NCEA L3, Cambridge
exams and Scholarship
Amira Bajema
Lauren Benseman
Amy Cooper
Maggie Dai
Cici Davie
Kate Dobson
Olivia Fox
Anjali Gentejohann
Annabelle Jessop
Courtney King
Megan Lim
Hannah Ludecke
Isabella O'Meaghan
Sarah Philp-Wright
Imogen Skelton
Isabella Warner
 
Sasha Ang
Gina Chamberlain
Claudia Cunningham
Anna Harding
Melissa Huang
Neakiry Kivi
Ruby Leverington
Lily Marsh
Sarah May
Sariya McGrath
Alexandra McKendry
Meggie Morrison
Harriett Morrow
Imogen Norling
Katie Reed
Brigitte Russell
Jessica Seow
Annabelle Skinner-Evers
Hannah Ward
Sophie Whitehead
 
Lucy Berger
Isabella Chaytor-Waddy
Madhurima Guthpe
Sofia Letteri
Nina Richardson
Charlotte Stephen