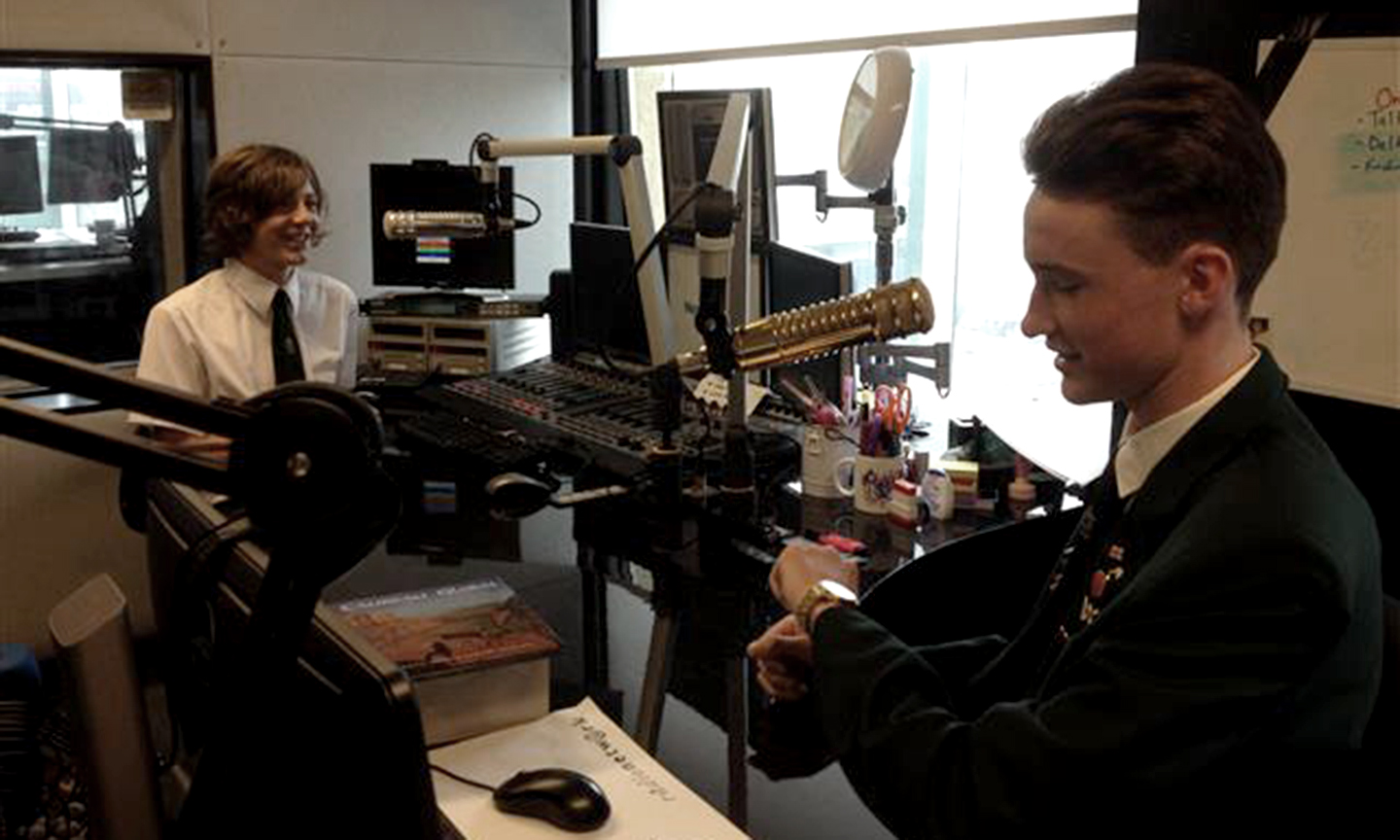 Radio hosts of the future?
Marsden Whitby students Kian Knight and Tommy Morum-Kelly went into town yesterday to record our new radio ads for School in Action day, Whitby information evening and Scholarships 2018. What a cool moment for them as they were allowed in the actual breakfast show studio - who knows we may hear their voices over the airways as radio hosts of the future perhaps? They did a fabulous job and you will hear their ad on the radio soon.
Those important dates are:
School in Action Day Friday 24 March Friday 10am - 2pm
Whitby Information Evening - Tuesday 14 March 2017 - 6.30pm
Scholarship applications open til 18 May
All happening at Marsden School, 2 Starboard Lane, Whitby
Come and find out about Marsden School Whitby's exceptional learning environment, programmes and the opportunities for your child.