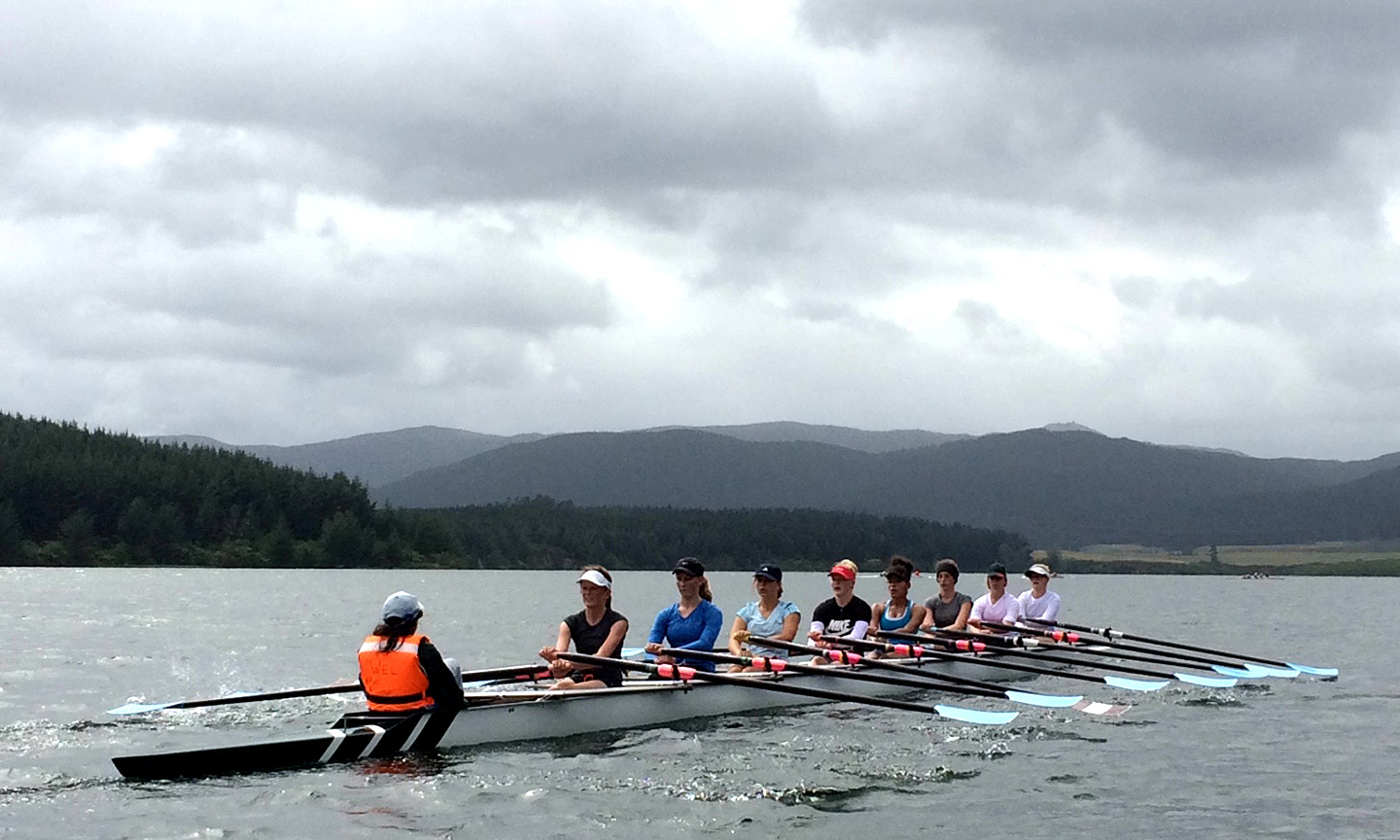 Rowers ready to take on Regatta
The Rowing squad have just had an amazing 6 days at their Summer Camp in Mangakino, with mostly good weather. The coaches are very happy with progress and the personal resilience, kindness and great team spirit the girls have been showing. The food has been amazing. They were also delighted to have Annabel Skinner-Evers join them and help with coaching - great to see this level of commitment from our girls on and off the water.
Some special moments included Maddie and Annabel flipping their double (it happens to all the best rowers!) and Maddie crawling up the stern to get back in the boat, the novices getting their Marsden zooties for racing and ice-blocks after a long hot row.
This weekend they race at the KR2 regatta at Lake Karapiro.
GO MARSDEN! 
See more photos on Facebook.