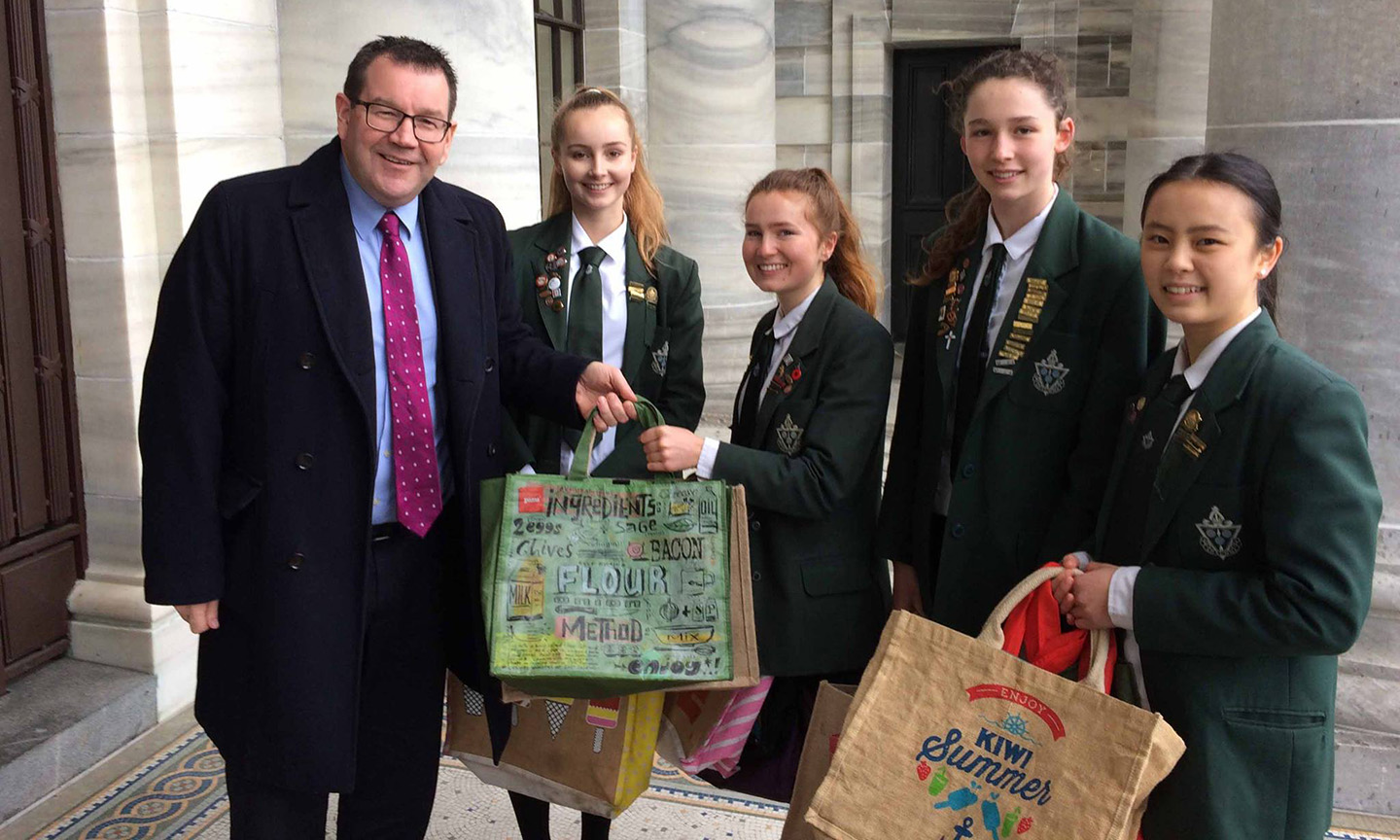 Anti-plastic campaign gathers huge support
Social Action Campaigners, Cici Davie, Lauren Benseman, Maggie Dai, Bella O'Meeghan, and Imogen Skelton, have had an overwhelming response to their campaign for compulsory plastic bag charges, with 17,877 people signing their petition. Armed with this obvious support they delivered the petition (in reusable bags) this week to Labour MP Grant Robertson who will present it to Parliament.
Timed to coincide with the end of plastic-free July our girls' goal was to open peoples eyes to the damage plastics are having on our environment. Plastics are ending up in New Zealand waters and being eaten by fish, turtles and seabirds.


We are incredibly proud of our girls' determination to highlight this problem and actively be part of a possible change for good.