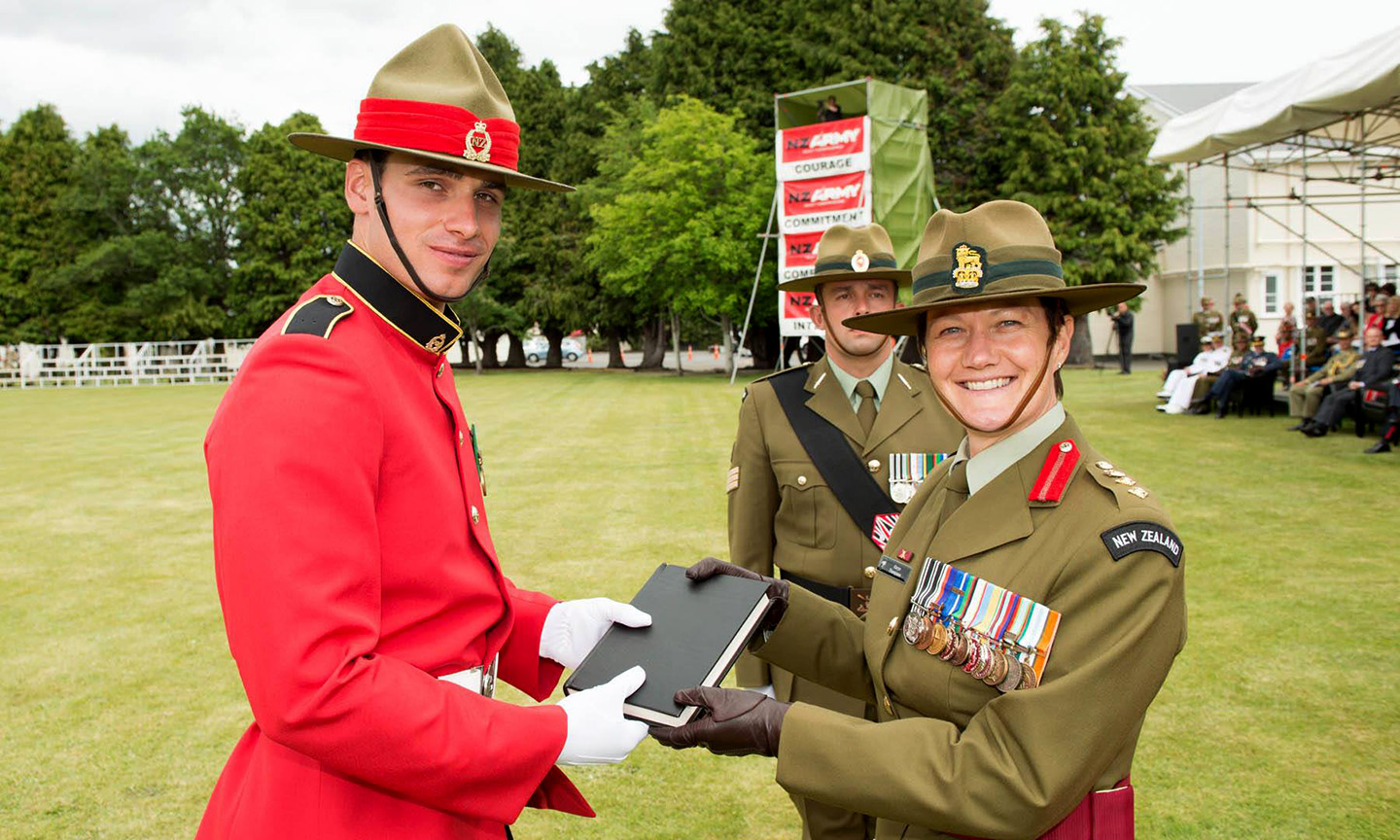 2010 Whitby Head Boy wins two major Army prizes
It is always wonderful to have news of Whitby Old Collegians and their successes in life. Alexander Embury was Head Boy and Dux in 2010 and went on to make his career in the NZ Army.
After 12 months of rigorous training, he recently graduated from Officer Cadet School and was awarded The Massey University Military History Prize for the 2016 (awarded to the Officer Cadet who gains the highest aggregate marks in Military History) and The Commander Training Doctrine Command Prize 2016 (awarded to the Officer Cadet gaining the highest aggregate marks in Communication Skills).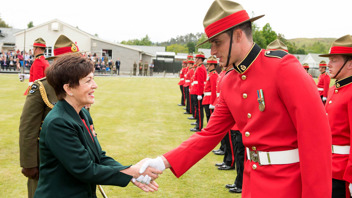 He is pictured shaking hands with New Zealand Governor General, the Rt Hon Dame Patsy Reddy GNZM, QSO at his graduation parade.
Alexander is currently a Platoon Commander in Alpha Company, 1st Battalion, RNZIR.
Warmest congratulations Alexander, this is a fabulous result and testament to all your dedicated hard work and training.