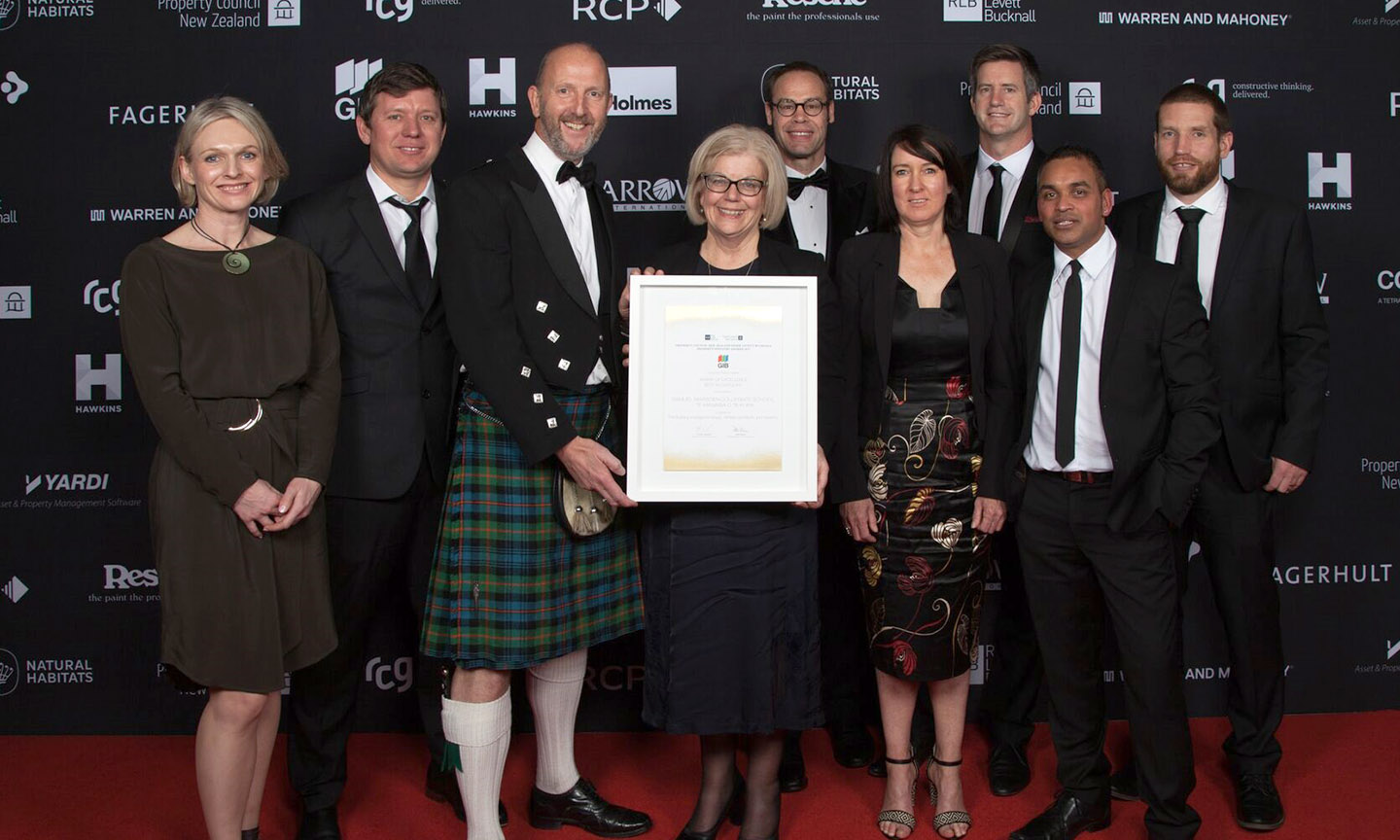 Marsden's new building wins prestigious award
We are delighted to announce that Marsden's new building, Te Manawa o Te Kura, received the Gibb Education and Propery Best in Category Award at the New Zealand Property Council Awards Dinner on Friday night. It was a glittering night and Acting Principal, Margaret Adeane was there with Board Member, Martin Shelton to receive the award on our behalf.
Judges said the "transformative" building connected the school from end to end and "an excellent standard of accommodation was achieved at extremely economic cost".
We are only too aware of the difference the new building has made connecting the school, and with it's learning hubs, foyer and iCentre, Te Manawa o Te Kura has already become an integral part of day-to-day life at Marsden.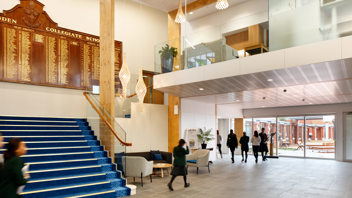 We would like to acknowledge, once again, the outstanding work done by Martin Shelton and members of the Marsden Board, Principal Jenny Williams, Athfield Architects, The Building Intelligence Group, Hawkins Construction and everyone involved in the project.
Congratulations one and all!