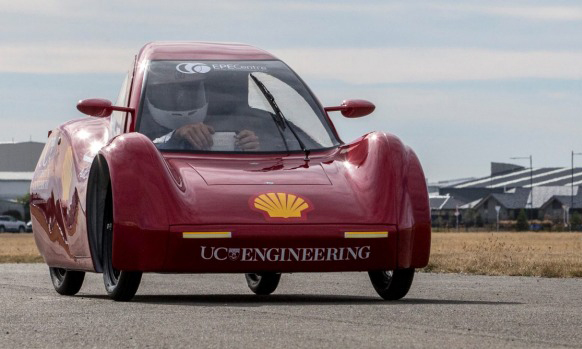 2012 Head Boy helps create recyclable car
What exciting news we've heard from Whitby Collegian and 2012 Head Boy, Simon Yip, who is a graduate Mechanical Engineer at Canterbury University. He is part of a team of eight students that have created a fully recyclable electric car, which they think is the first of its kind in the world.
The little one-person, one-wheel drive car is going through final testing in Christchurch before they ship it to Singapore to compete in the Shell Eco-Marathon, a global vehicle economy competition. This is the first time New Zealand has been represented in this competition that has been going for 69 years. The Kiwi team will compete against 100 other teams in the Asian regional competition from March 16, and if successful will then progress to the world finals in London in June.
We wish you and your team the very best of luck Simon!