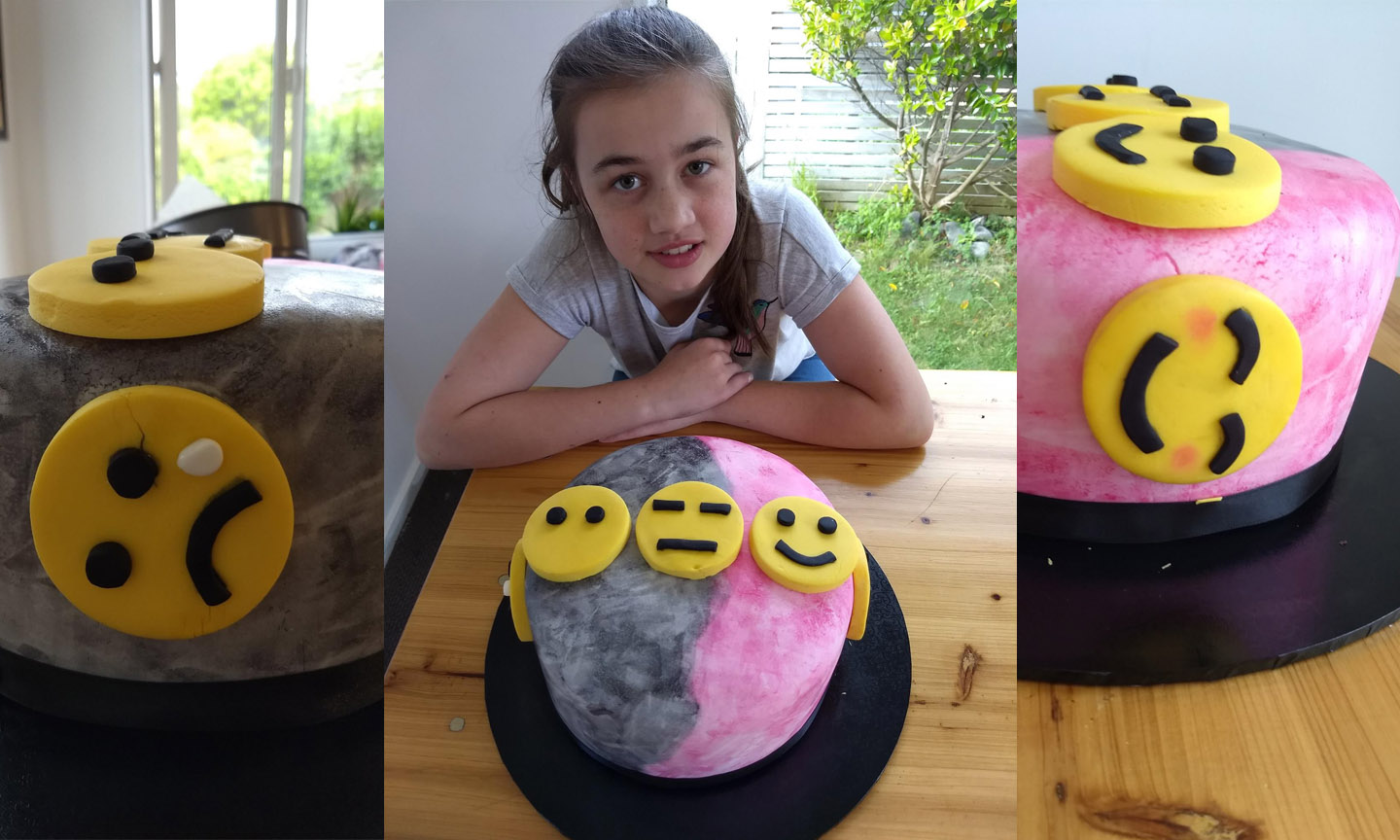 Cake fetches highest auction bid
Greta Gilbert, a Year 8 Marsden Whitby student, is a keen cake decorator and often makes cakes for people.

Over the weekend PADA (Perinatal Anxiety and Depression Association) held a fundraising High Tea at the James Cook Hotel.

The main auction items were cakes which had to have some grey in them to represent the greyness of depression. Most of the cakes were donated by Wellington's most celebrated cake makers. Although Greta, a novice, was the youngest cake maker, her cake was very well received and reached the highest auction price on the day of $180.

Greta's cake was a triple layer chocolate cake with vanilla sno(sec) cream. She decorated it with a grey water colour on one side and a pink water colour on the other and had five emojis that showed the journey through depression back to happiness.
Outstanding work Greta!