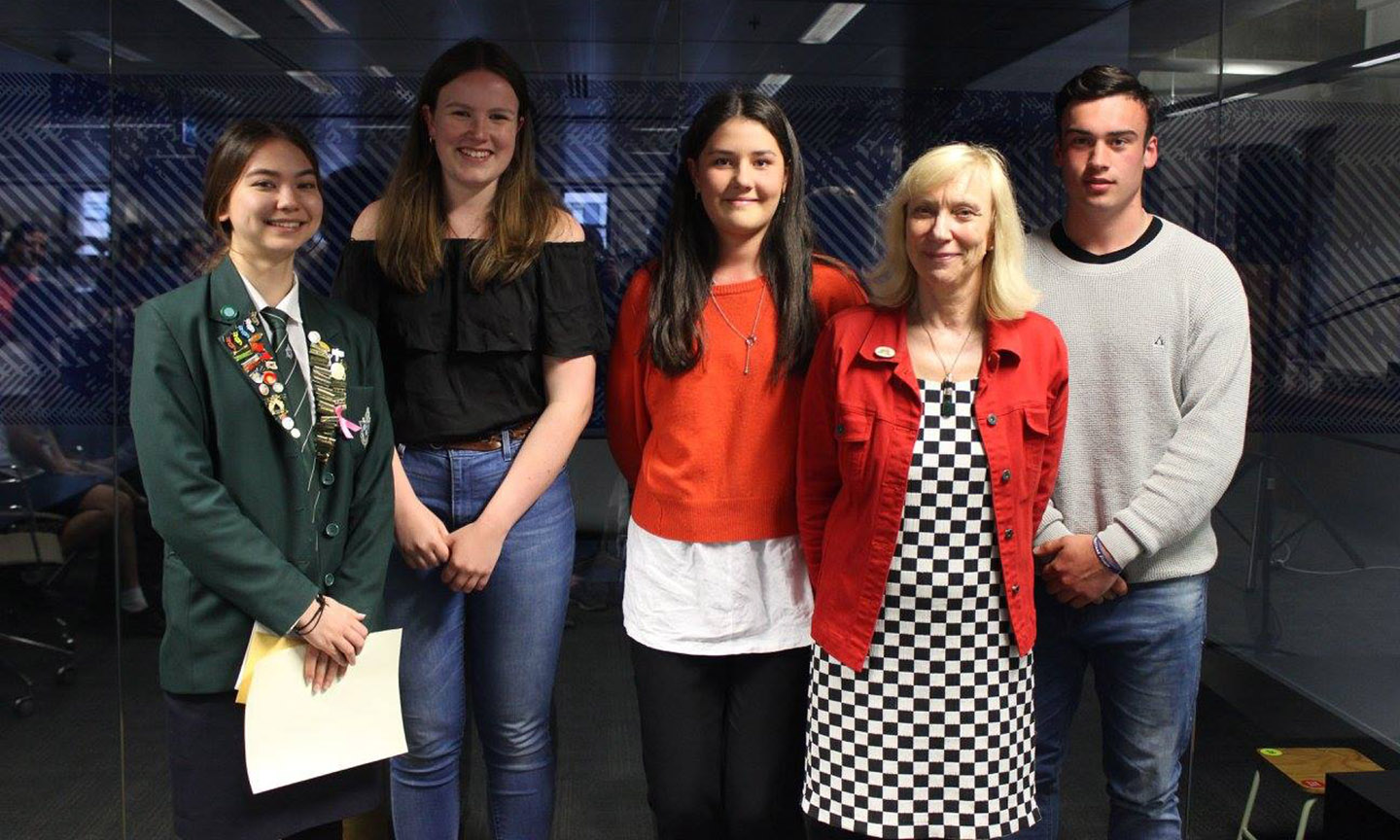 Sarah's story stayed after reading
For the second year in a row a Marsden student has won the Katherine Mansfield Short Story competition for secondary students. Sarah May was awarded first prize at a ceremony at the Turnbull Library last night. When asked about it today Sarah said "I want to study English, it is my passion. When you put your heart into something, it's really nice to have someone pat you on the back and say 'hey you did a good job!'"
Author and judge Mandy Hager commented on the high caliber of all the finalists and in particular the sophistication of Sarah's poignant story, which stayed with her long after she had finished reading it. You can read it here. 
Congratulations Sarah, this is a huge 'pat on the back!'