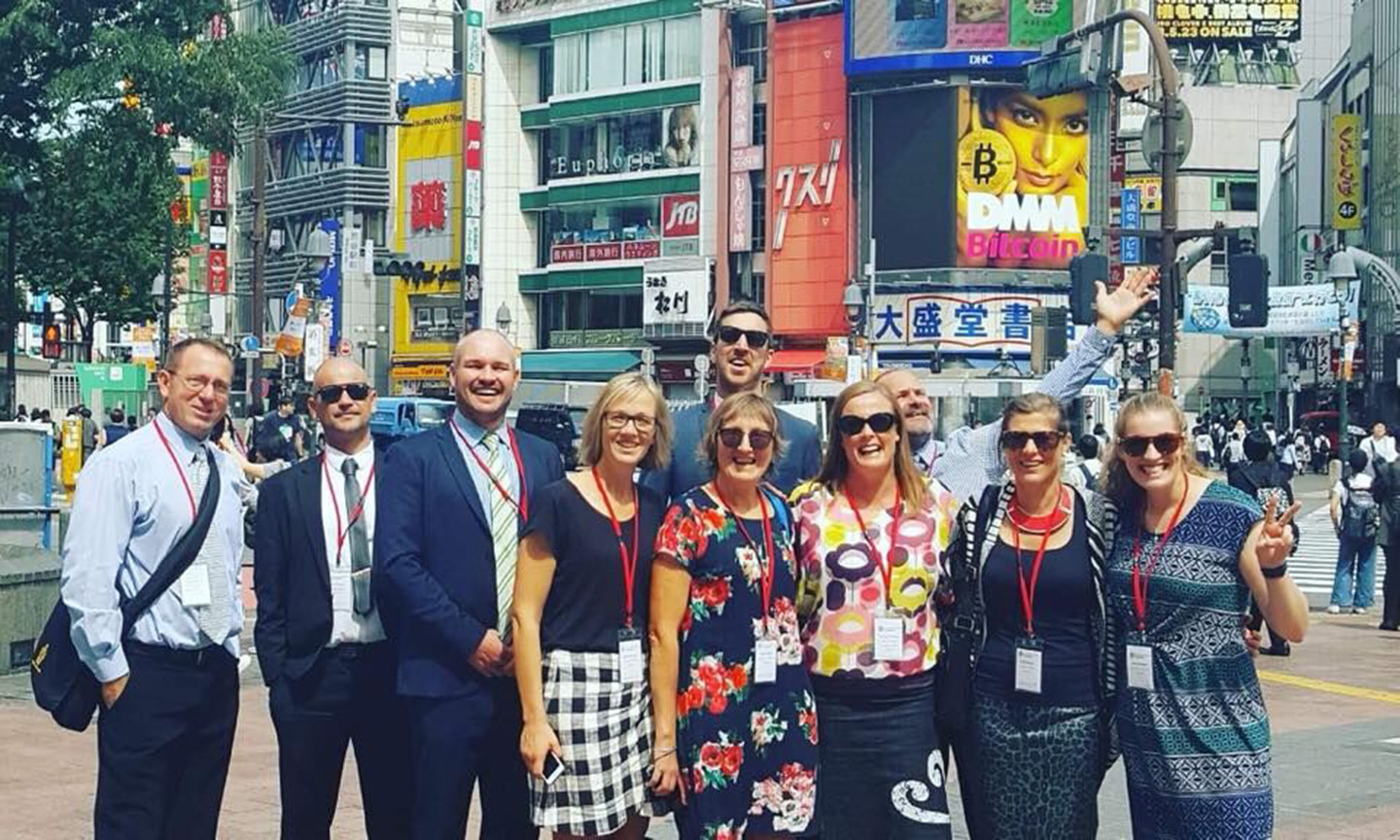 Trip of a Lifetime
Marsden Whitby Health and Physical Education Teacher, Coralie Morrison, was honoured to be one of nine selected for the Asia New Zealand Foundations Sports Forum to Tokyo, Japan in May. She experienced an action-packed week of lectures, visits to schools and sporting sites, each day was filled with inspiring learning experiences and was quite simply the "trip of a lifetime".
The Japan Sports Forum has been designed to deepen Physical Education teachers' awareness of culture, traditions and society in Japan. Japan is to host four major upcoming sporting events: Rugby World Cup 2019, Paralympics and Summer Olympics 2020 and the World Masters Games 2021.  
Coralie reflects on some of her experiences in Japan below:
"There were so many highlights from the trip.  Going to the live Tokyo Giants vs Yokohama DeNa Baystars Central League Baseball game and experiencing the atmosphere in a stadium of 80,000 was incredible!  We met Principals, staff and saw PE classes at Aoyama High School and Senior High School at Ostuka, along with lectures at the Nippon Sports Science University.  We took classes in Kendo at the University along with their students.  One interesting observation is that all PE classes in Japan are single sex."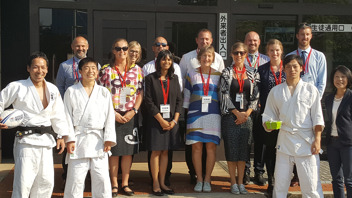 "Another highlight was the opportunity to attend the Grand Sumo Tournament. Sumo is a living example of traditional Japan (ancient customs, dress etc.) and dates back to the Edo period where sumo bouts were performed as a way to pray for strong rice crops. With quality seats we experienced the enjoyment, ceremony and competitive nature of sumo first hand as well as the grand champion ring entrance. I left with a greater appreciation of the physical nature of sumo and ideas of how we could incorporate the Budo into our Physical Education classes.
One big bonus was having the opportunity to go the New Zealand Embassy to meet with Helen Clark and watch the 'My Year with Helen' documentary. The session finished with a Q & A about her time on the United Nations and her experiences going for the Secretary General position of the United Nations, along with her undying passion for women to keep pushing the boundaries in all areas of their endeavours."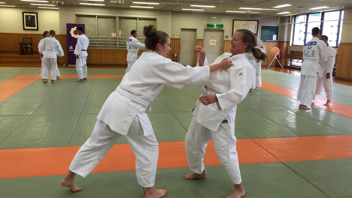 "We visited the House of Judo, the Kodokan Judo Institute, and enjoyed a lecture from Sensei Naoki Murata, Head of Department, Judo, on the history, culture and traditions. Established in May 1882 by Jigoro Kana, Judo was born from Jujutsu, with the ideology of training the body to be stronger, have good balance and cultivate the mind to be more patient and calm in temperament.  We spent some time in the Kodokan Judo Museum and followed this with a Judo lesson. There are 67 different Judo moves to learn.
Travelling to the Fukutako-Tamagawa area we visited the Ricoh Black Rams Rugby Team train and met with Kiwi, Chris Milsted, their coach who has been living in Japan for 20 years. We had a tour of their impressive facilities, including weight room, gym, kitchen, film and editing studios, lecture rooms, physiotherapy treatment rooms and dormitory for some of the players.  The Ricoh coaches and players chatted with us after their session and spoke very highly of the club and their close-knit, family, expat community in the club.
I gained such valuable insight into not only the sporting and recreation aspects of the forum, but also new angles for teaching Physical Education and knowledge of Japanese cultural differences. Along with this I have a far deeper understanding of the Japanese helpful, generous and peaceful spirit, not to mention their beautiful architecture and food!
I have been completely inspired to keep connections with Japan and have already been imparting my new found knowledge in my Senior Physical Education classes and also in Y7 Social Sciences at Marsden Whitby.
I cannot thank the Asia New Zealand Foundation enough for this incredible opportunity."
Coralie Morrison
Marsden Whitby Health and Physical Education