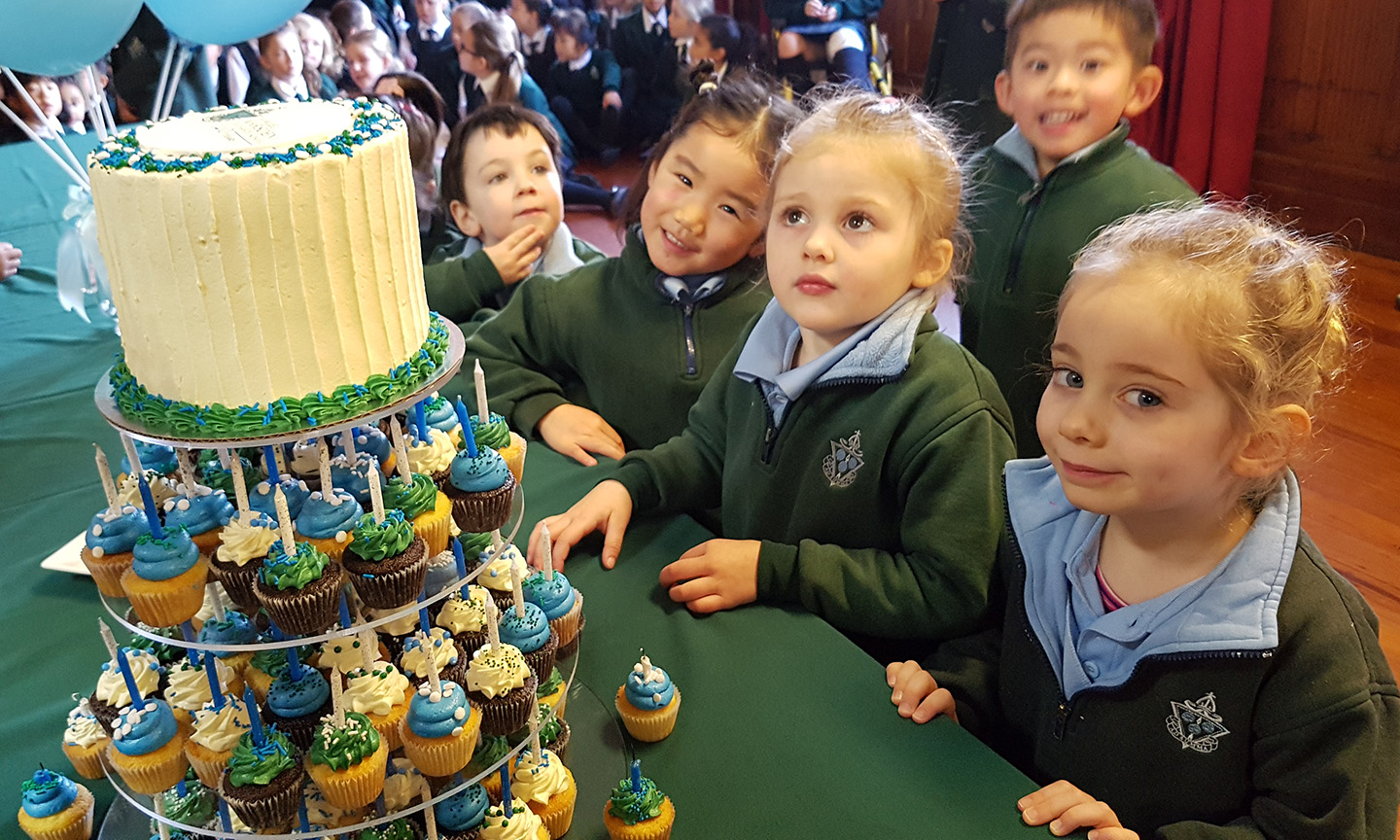 Happy 140 Years

Looking back at our 140th year, Samuel Marsden Collegiate School has been celebrating its birthday in style with a variety of occasions.
We started with a wonderful pōwhiri welcoming new students and Principal Narelle Umbers. Marsden Primary and Preschool students had a special day playing 'old school' games followed by a scrumptious treat, a 140th cake. A full school Service at Wellington's Cathedral of St Paul was enjoyed by the Marsden community, with Year 1-13 students performing the school waiata Hamuera Matene, composed by Year 10 student Araraina Takuira-Mita, to spontaneous applause at its end.
Historic images of the school have been displayed throughout the year, many providing a backdrop of Karori in its day.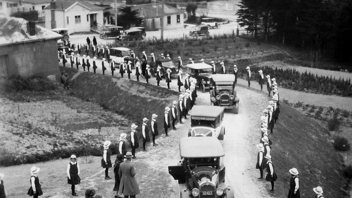 Established in 1878 by Mrs Mary Ann Swainson as a day and boarding school for girls from Wellington and the surrounding country areas, Samuel Marsden Collegiate was known as the Fitzherbert Terrace School. In 1920, the school was purchased by the Anglican Diocese of Wellington. It moved to Karori and was given its present name commemorating the first Anglican missionary to New Zealand.
A very visible symbol marking Marsden's 140th year has been the beautiful Marsden korowai (designed by Jared Riwai-Couch) worn by Principal Narelle Umbers at her Commissioning, 2018 Head Girl Bella O'Meeghan at the Year 13 Induction Service and last week by Anjali Gentejohann, Samuel Marsden Collegiate School Dux 2018.
Marsden School has always focused on preparing young women for their world. Today this means laying the foundations for lives of meaning, accomplishment and genuine happiness; equipping them with the skills and resilience needed to excel in the rapidly changing world, and giving them the ability to influence positive social change. Future focused learning and teaching is explicit at Marsden and developing and sustaining student wellbeing through all that Positive Education brings has always been a priority, making Marsden a clear educational choice for girls in Wellington.
"If our girls develop a renewed sense of their inherent value; a deeper, better understanding of what it means to be and do their best – to celebrate that, appreciating that expressions of excellence differ, then we'll know we're on our way to achieving our vision. That of equipping our young graduates who we have nurtured here, to take on the world", said Principal Narelle Umbers.
Happy 140th Marsden!