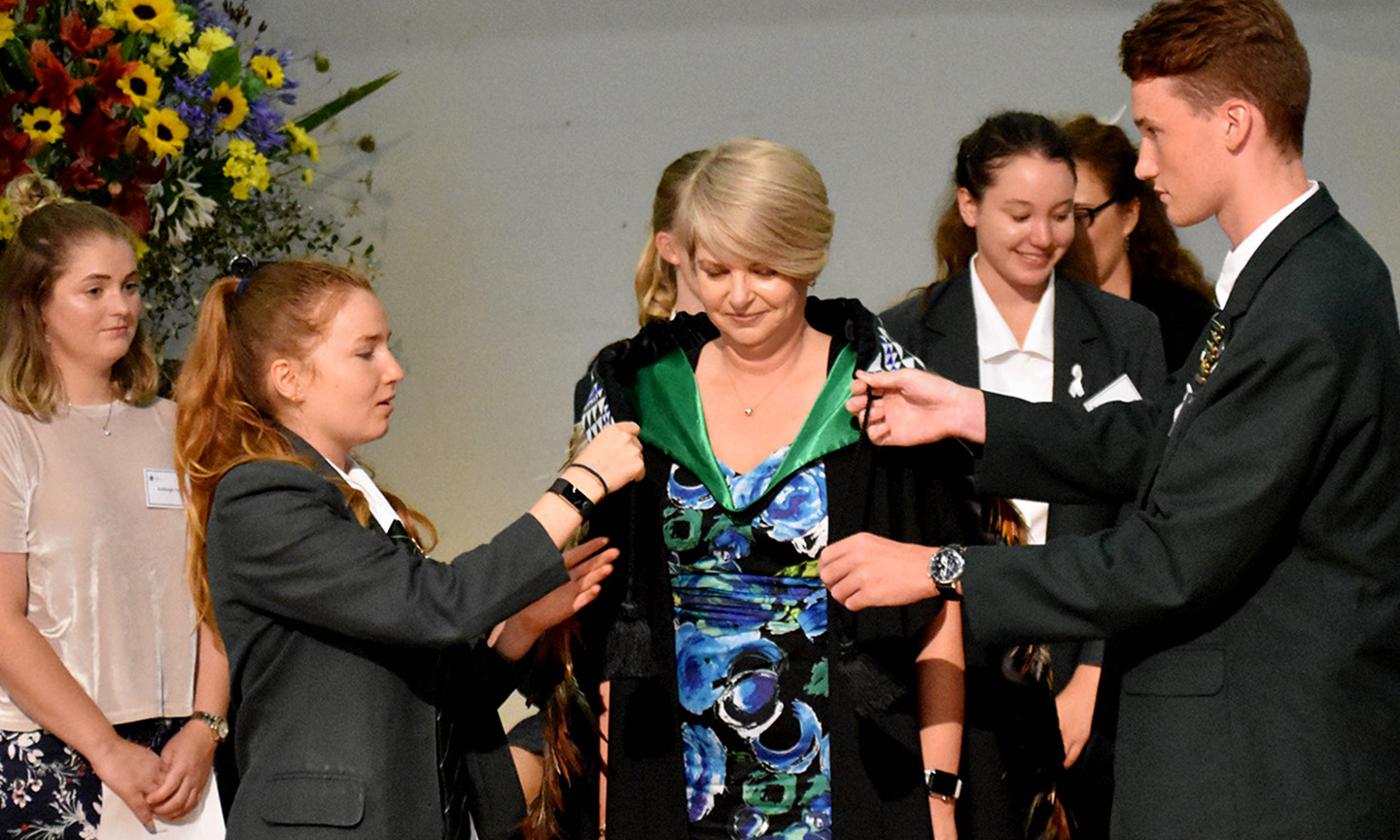 Truly memorable welcome
This week we officially welcomed Principal, Narelle Umbers to the Marsden family in a truly memorable commissioning ceremony. She shared the stirring and heartfelt pōwhiri with her husband, daughter, friends and former colleagues from Melbourne, Board members, Wellington Principals, current staff and students.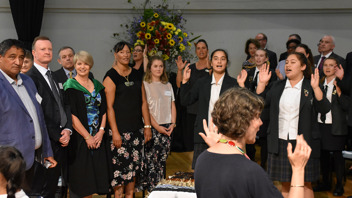 Narelle was welcomed along with almost 100 new students and several new staff members, and said: "I'm sure that they, like me, felt a tingle down their spines from the power of the haka pōwhiri, led with passion by students Tuia Tapuke and Araraina Takuira-Mita. The opening karanga, that called up those who had gone before us, was a fitting link to the past as I take up a position so steeped in history."
Later, speakers Basil Tapuke and Kura Moeahu spoke of the strength of Marsden's foundations and the shared commitment of our community to the education of our young people. Narelle said their words captured the sense of community she has already experienced at Marsden. She also said it was a particular honour to have the beautiful Marsden korowai presented to her by school leaders Bella O'Meeghan and Kate Dobson (Karori) and Liri Salz and Kian Knight (Whitby). As part of the official commissioning, archdeacon Stephen King read a letter of authority from the Anglican Church on behalf of the Bishop.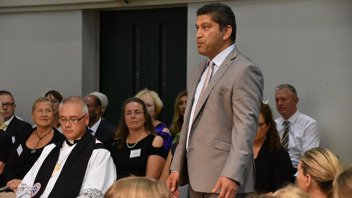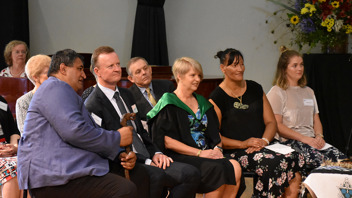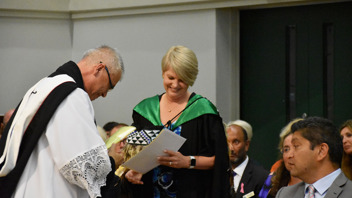 It was a very fitting and beautiful beginning to Narelle's time at Marsden.
Haere mai!