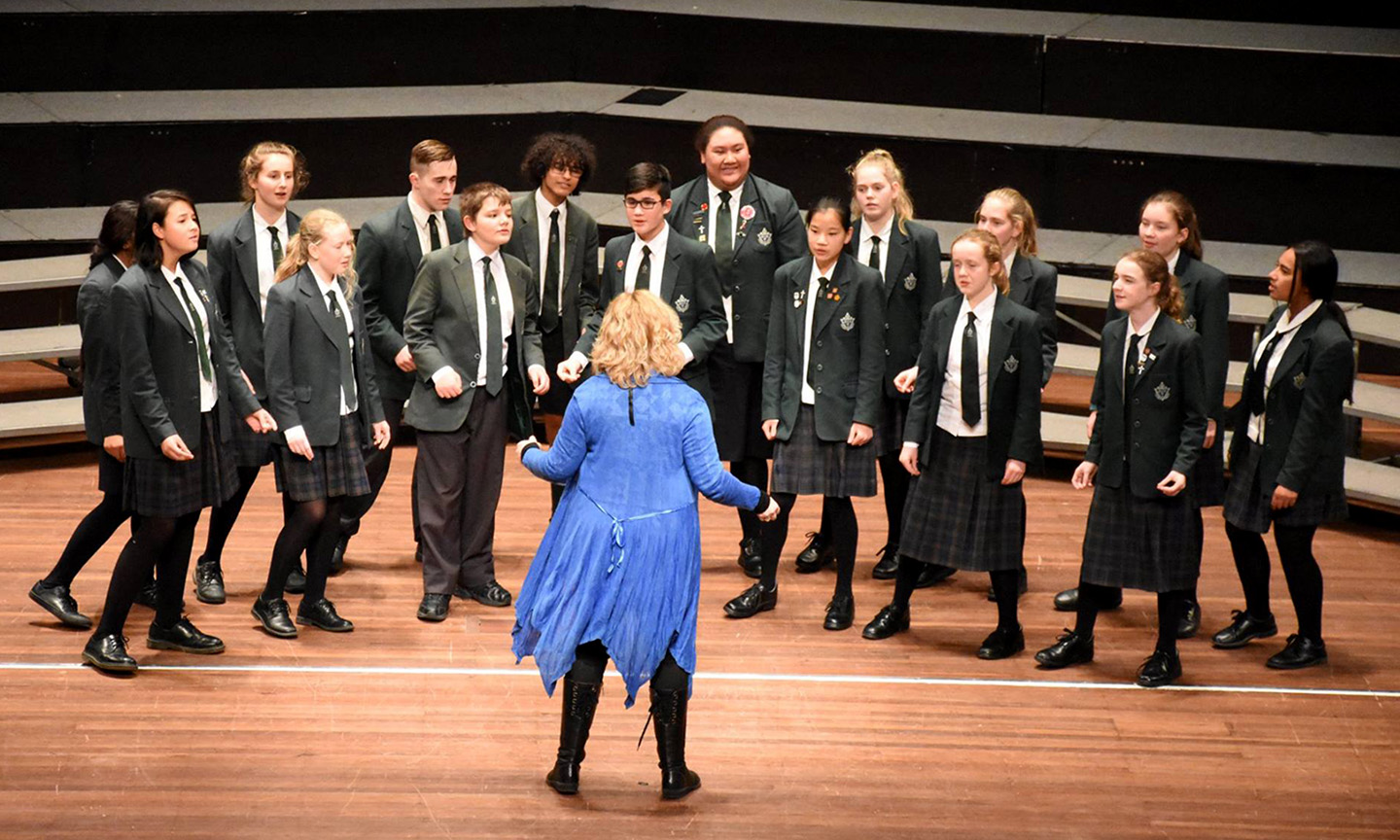 Singing Big at Big Sing
We congratulate Marsden Karori and Whitby Choirs for their wonderful performances at the Wellington Big Sing at the Michael Fowler Centre. 40 choirs signed up to take part in this highly anticipated event in the choral calendar.
The adjudicator, renowned singing specialist Judy Bellingham, presented Marsden Whitby's Viridi Vocem with an Adjudicator's Award for their rendition of 'I te po'. They were accompanied by Miss Ting and Mrs Monk. Bravo Viridi Vocem!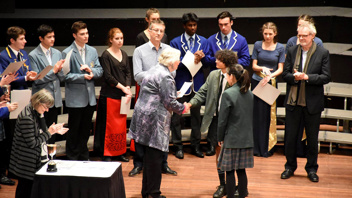 The performances by Marsden Karori choirs, Ad Summa and Altissime made an impression on Principal Narelle Umbers. Attending this annual event for the first time, she had this to say of Ad Summa:
"Our girls showcased precision and incredible musicianship, but more importantly, the exuberance and joy that comes from singing in a group. I have seen a lot of choirs in my time but I have never seen a fully student-led choir of the quality of Ad Summa. Year 13 students Megan Fitness and Amira Bajema are to be congratulated on the opportunity that they have given nearly 100 students to experience the well known physical and psychological benefits of singing in a group."
Altissime received an Adjudicator's Choice Certificate for Der Wassermann (Schumann) and Best performance of a student composition for Rachel Mair's Haute Mer. Ad Summa received an Adjudicator's Choice Certificate for Africa (Toto).
Well done to everyone involved.