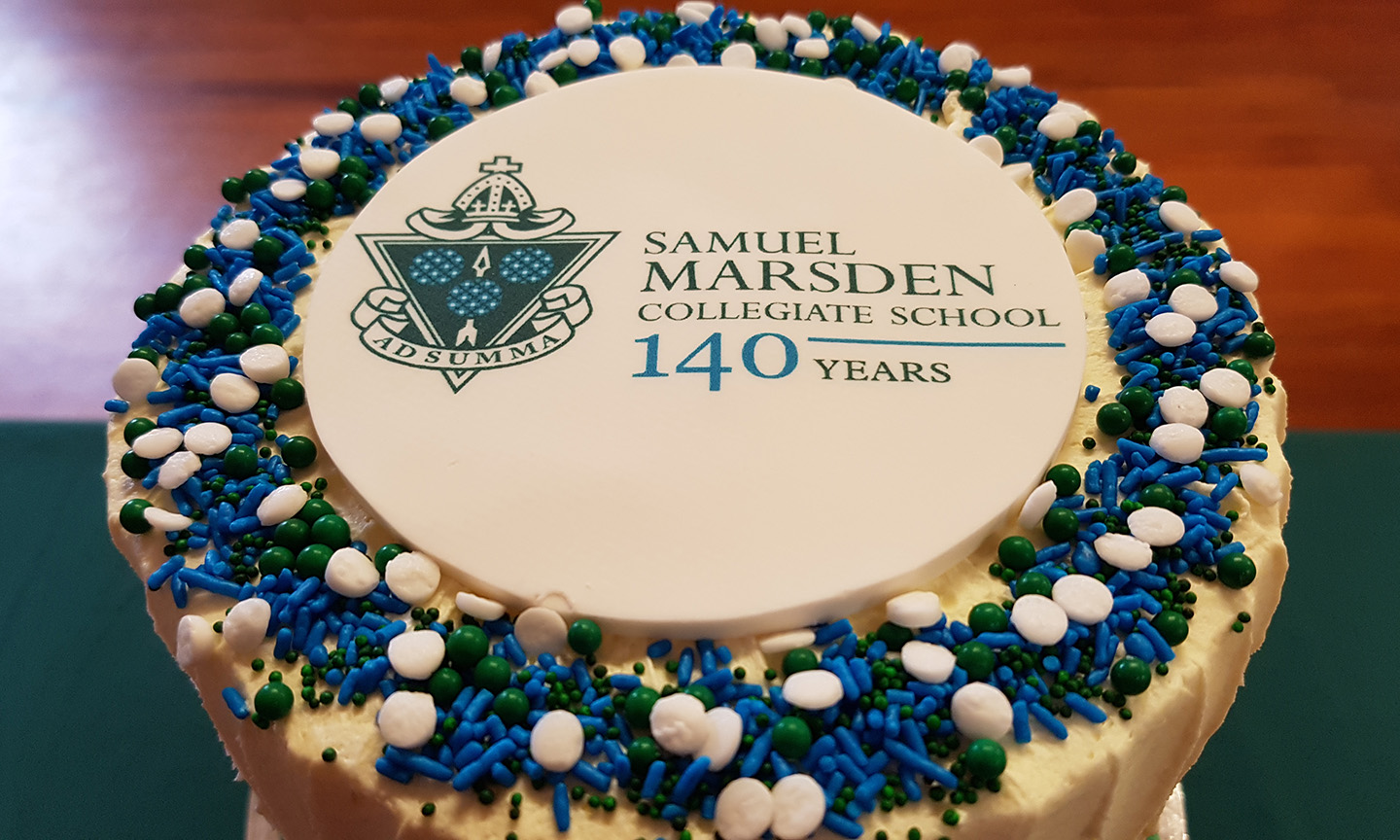 A trip down memory lane
Primary and Preschool students celebrated Marsden's 140th Year with a special Chapel Service, old fashioned games and Birthday cake.
Our students loved playing marbles, knuckle bones, hopscotch, egg and spoon relays, elastics, quoits, sack races, jump rope and hand clapping games. Refreshingly new to our students, for some of us a 'trip down memory lane!'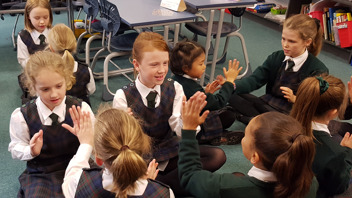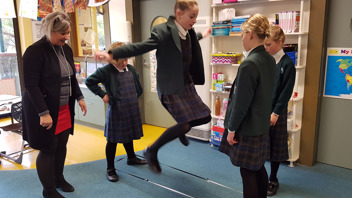 After game time we moved to the Cultural Centre which had been decorated with blue and green balloons and featured a table with a beautiful 140th Anniversary cake on it. The look on our students faces when they saw this, was just priceless. We all sang 'happy birthday Marsden' and then it was tasting time. The picture says it all.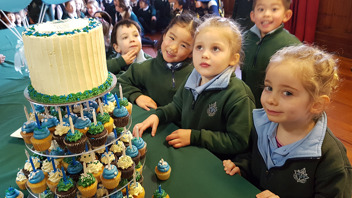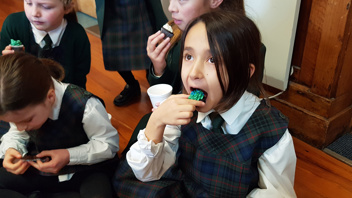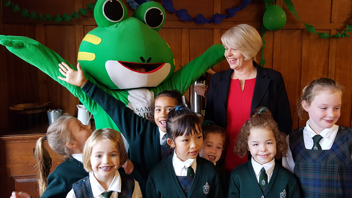 A visit by special guest Marsden mascot, Sami, topped off a joyous morning of celebration.
The video captures some of the spirit of the day.