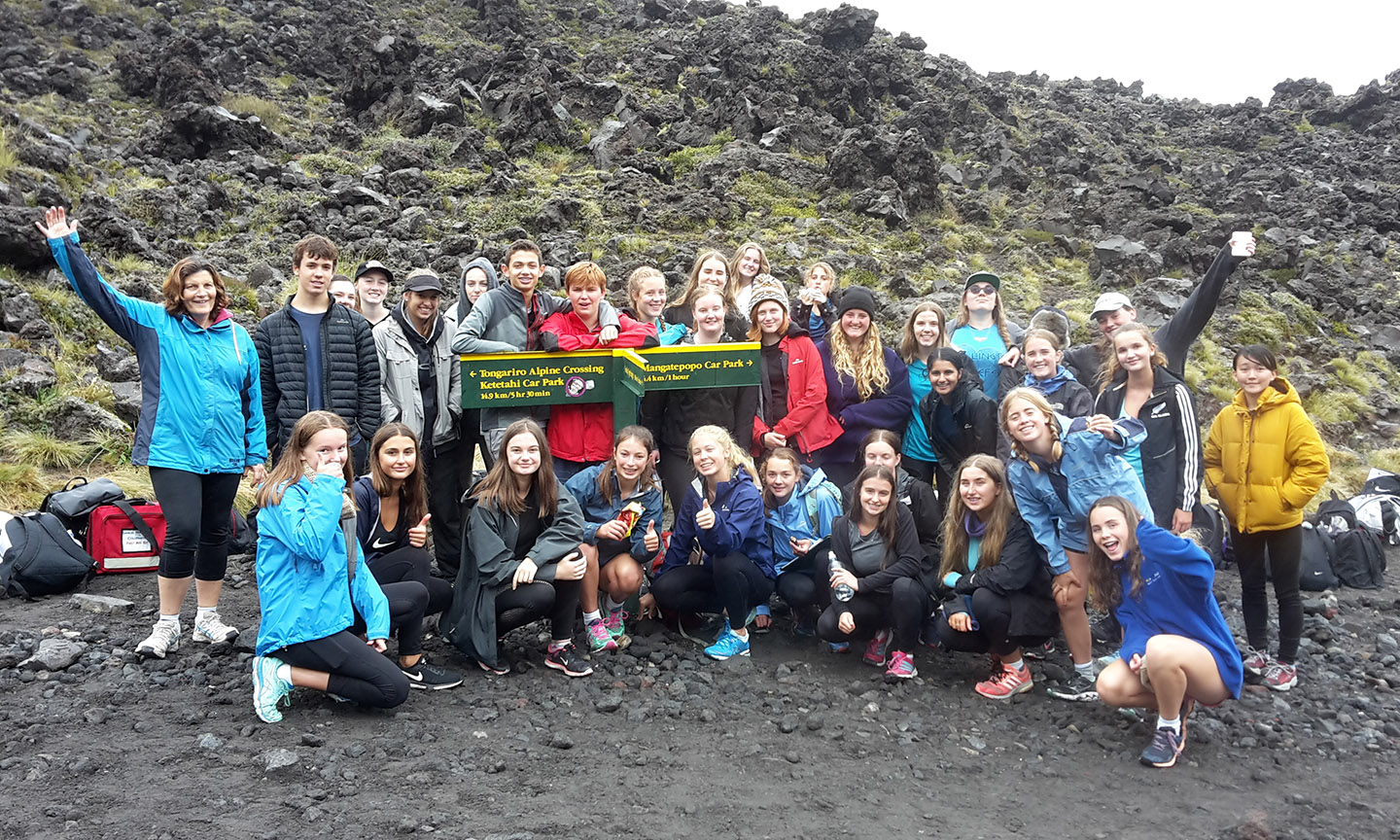 Tongariro Tourism Trip Terrific!
32 Year 12 geography students from Marsden Karori and Whitby went on a three day trip to the Tongariro National park to gather information about Human impacts on the environment.
In spite of the uncooperative weather, students kept their heads held high, battled the elements, collected vast amounts of data, asked insightful questions of the DOC Rangers and ensured their GEO trip was productive. No amount of wind and rain was going to stop them getting the most from their field trip! Well done everyone!