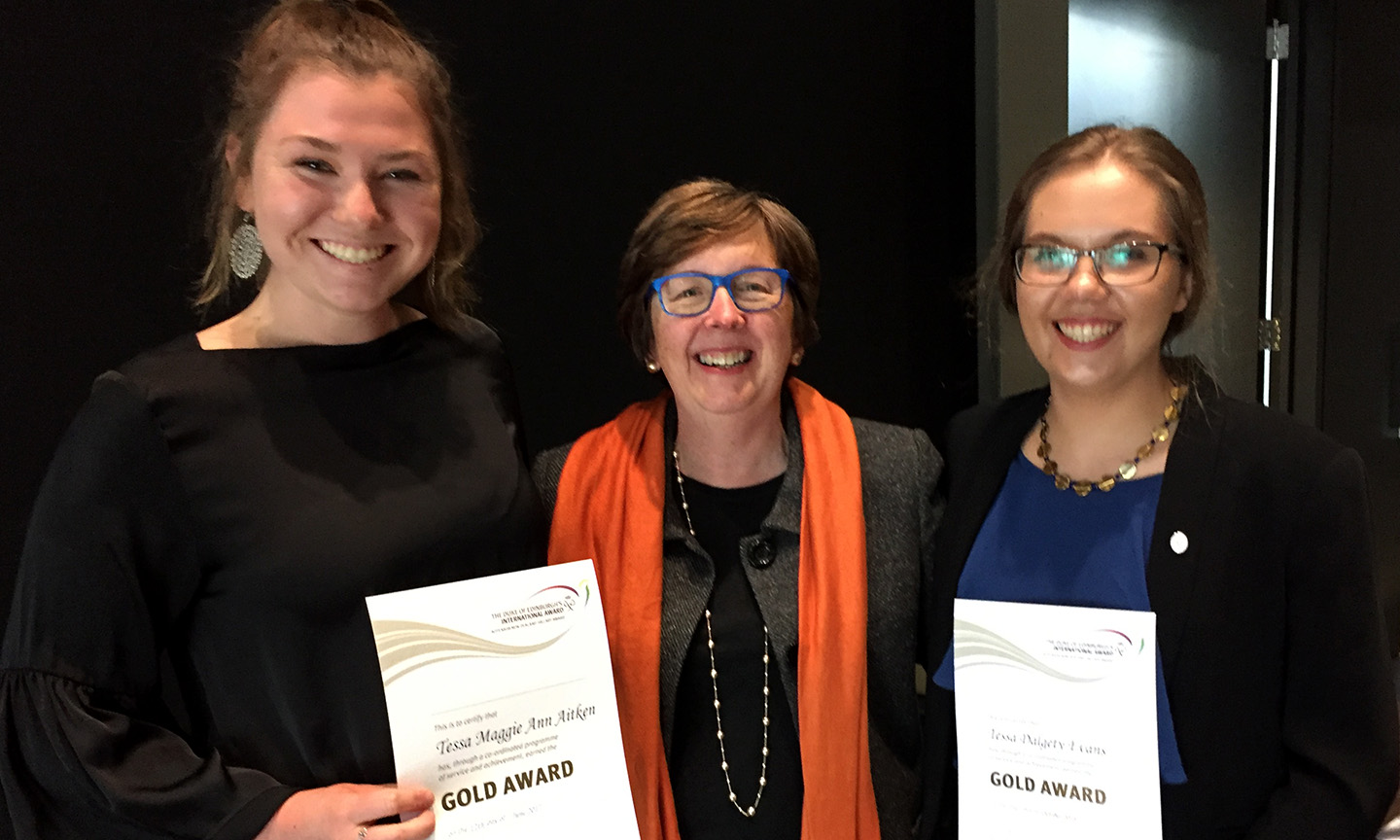 Gold Award for Two Tessa's!
Marsden Pastoral Director, Anne Field, was delighted to attend the recent Duke of Edinburgh's Awards presentation where two young Old Girls, Tessa Aitken and Tessa Dalgety-Evans, received their Gold Award.
The Award is a personal challenge and not a competition against others; it pushes young people to their personal limits and recognises their achievements. 
Since its launch over 60 years ago, more than 130 countries have adopted The Duke of Edinburgh's International Award programme with over 8 million young people having participated worldwide. 
The Award is comprised of three levels and four sections - Skills, Service, Physical Recreation and Adventurous Journey. Participants complete all four sections at each level in order to achieve their Award. At Gold level, participants also complete a Residential Project.
Marsden girls have the opportunity to start the Bronze Award in Year 10, many go on to Silver, and a few go for Gold. This is a tremendous achievement and we are proud of Tessa and Tessa, well done girls!