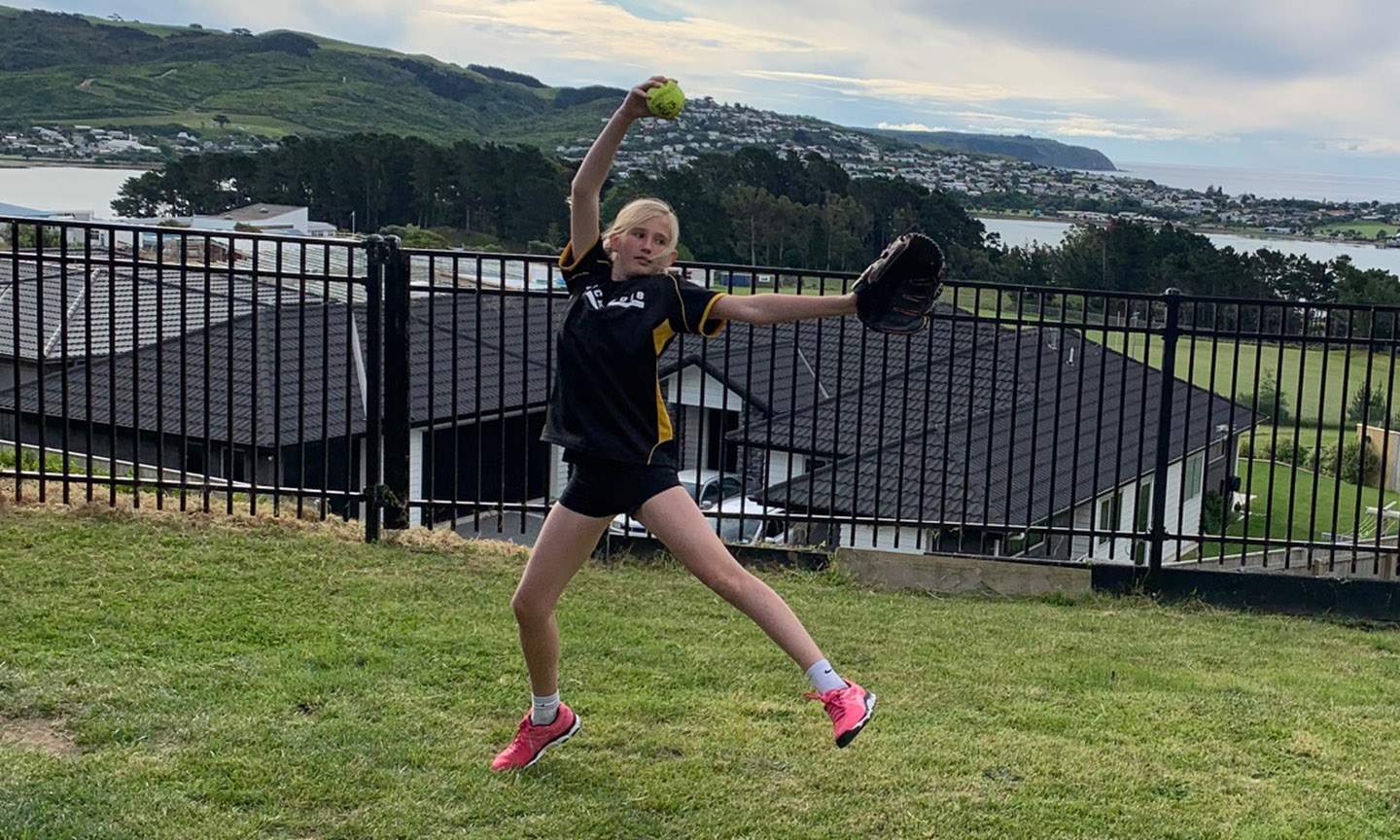 Bailey selected for Softball Team
Congratulations to Marsden Whitby Year 8 student, Bailey Symons, who has just been selected for the Wellington Under 15 Girls Central Region Softball team.  
They will play in the Central Regions Tournament at Fraser Park in Hutt Valley on 8-9 December and we wish Bailey all the best for a successful competition.  
The picture shows Bailey training at home.