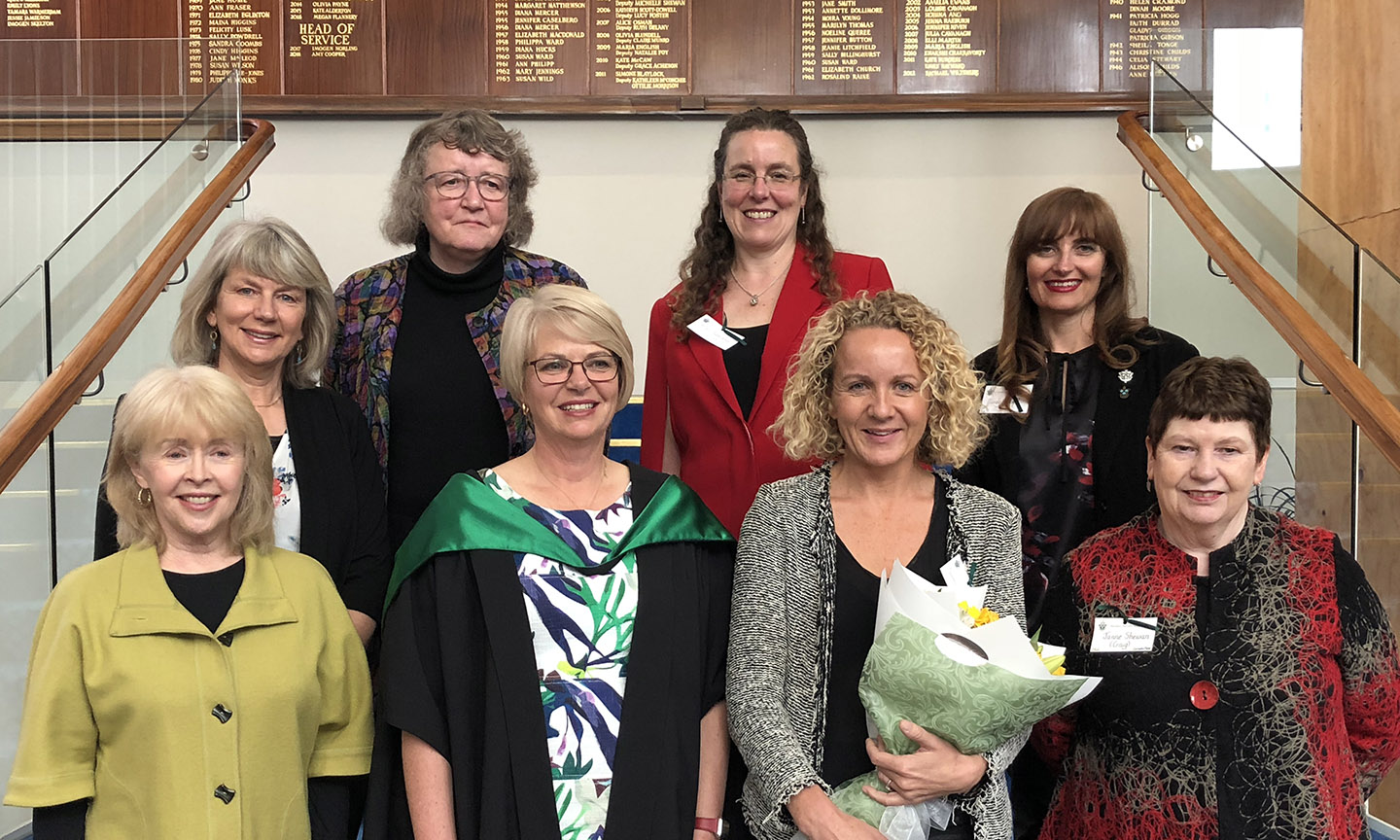 Celebrating our Marsden Old Girls
We are excited to have our Old Girls back at school today, a special day that includes the MOGA AGM, school tours and a decade 'ending in 8' dinner. 
As well we celebrate our newest Marsden Hall of Fame Laureates announced in assembly, congratulations to Dorothy Brown (posthumously), Nina Hall, Gemma New and Janne Shewan, your varied contributions to society have made a real difference. It was lovely to have Rachel Brown, (Dorothy Brown's daughter) and Kim New (Gemma's mother) on hand to receive the Hall of Fame awards on their behalf, along with Janne Shewan who has done so much behind the scenes for Marsden Old Girls. Unfortunately Nina Hall was unable to join us today.
We would like to thank our fabulous guest speaker and Old Girl, Lauren Quaintance. Lauren has a background in journalism and has edited some of Australasia's most high profile magazines including Metro and Sunday magazine. In 2013 she launched Storyation an award-winning content marketing agency in Sydney and last month Lauren was named Entrepreneur of the Year at the B&T Women in Media Awards in Sydney.
The newly remodelled dance studio has been renamed the Rua Chandler Dance Studio, after a much loved teacher/deputy head at Marsden. Many Old Girls remember her fondly. Jennifer Evans, who runs her dance company in the space, received the name plaque.
Also during assembly our new Marsden Strategic Plan 2019-2021 was officially launched by Principal Narelle Umbers. The plan is included in the 2018 WORD from Marsden, which has been emailed to families and Old Girls today. Hard copies will be sent to those who have indicated they would like one, or you can view the Strategic Plan online here.
What a wonderful morning. Thank you to everyone involved in the planning and execution of Old Girls' Day and a special thank you to our Old Girls who came back to visit today, it was lovely to see you all. (26/10/2018)