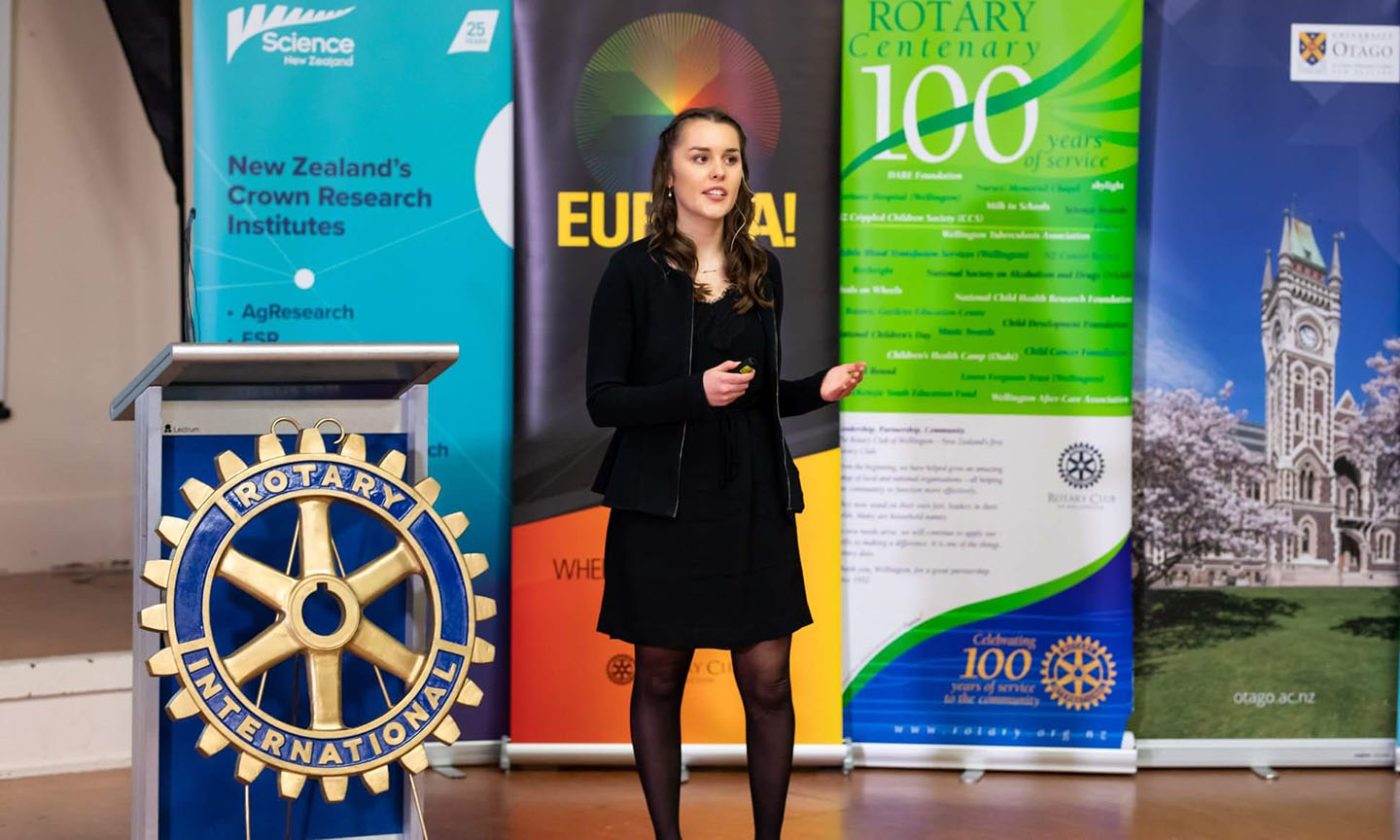 Gold Scholarship for Amy
We are delighted to announce that, following a rigorous selection process, The Eureka! Trust Scholarship sponsors have awarded Amy Cooper Y13 the Ministry of Social Development Gold Scholarship ($5000) for tertiary study. Amy's Eureka! presentation 'TMS-The Mental Health Solution', demonstrated an affinity with the National Science Challenge of "Improving the potential of young New Zealanders to have healthy and successful lives" and the MSD Mission Statement "Helping New Zealanders to help themselves to be safe, strong and independent."
Amy is also to be congratulated on her outstanding presentation at the prestigious Sir Paul Callaghan Eureka! Awards. She was one of 12 students from secondary schools and Universities throughout New Zealand chosen for the National Finals. Each participant delivers a 12-minute presentation about how an application of science or technology will benefit New Zealand's economic, environmental and social wealth and well-being, then fields questions from the judges.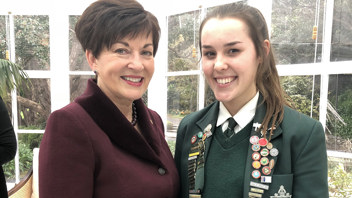 The finalists also participated in the Governor General's Young Science Leaders Forum. Dame Patsy Reddy and the Eureka! Trust welcomed, young scientists, experts in the field of science and Eureka alumni to a science symposium at Government House, where the future of New Zealand agriculture was explored. It was also a wonderful opportunity for Amy to reconnect with Marsden graduates Neakiry Kivi and Sylvia English, Eureka! alumni, whose passion for science has continued.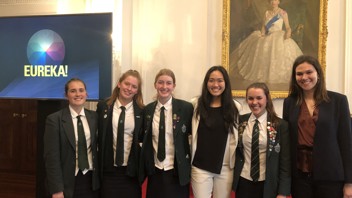 Congratulations Amy!