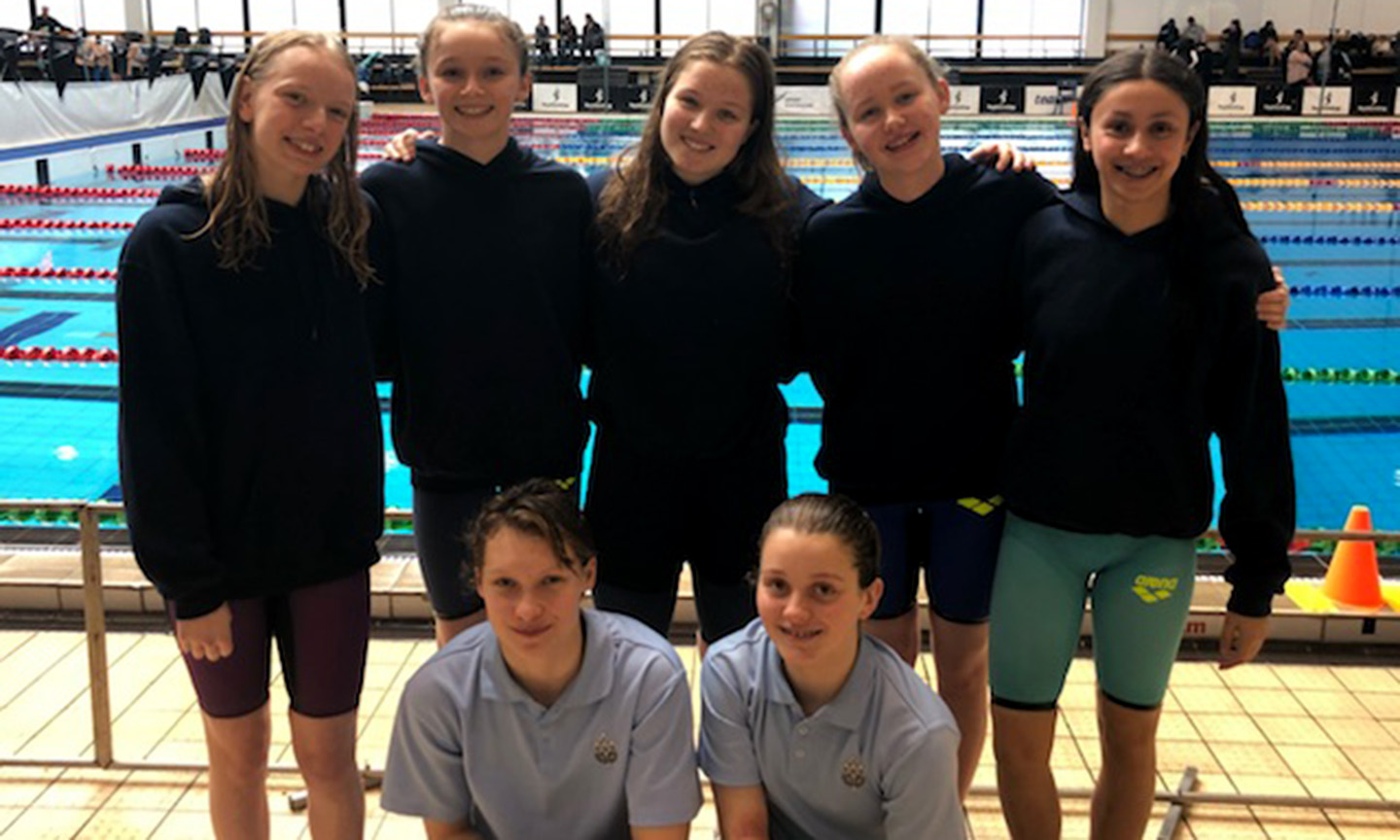 Spectacular Championship for Marsden Swimmers
Marsden Swim Team had an enthralling performance at the New Zealand Secondary Schools Swimming Championships held in Wellington 13-16 September finishing third out of 62 girls schools from around the country. The Marsden swim team was small with only 7 junior swimmers but they achieved 7 national titles, 14 medal finishes and 36 top ten placings.
The relay performances set the stage for the weekend's success with a 2nd in 4 x 100m freestyle 15 & under girls relay in a smoking fast time of 4:04.57.  The team also placed 3rd in 4 x 50m freestyle 15 & under girls relay in a time of 1:50.77 and  3rd in 4 x 50m medley 15 & under girls relay with a time of 2:02.77.
Lea Muellner was the team's top point scorer at the event; she broke her own Wellington 200m breaststroke record, winning in 2:34.38. She also won the 100m and 200m individual medley and the 50m and 100m breaststroke. She was 2nd in the 100m fly and 3rd in 200m medley and 200m backstroke. Samantha Fowler placed 1st in the 200m individual medley and 2nd in the 200m butterfly, finishing with 8 top ten placings. Estee Jacobs took out the 50m freestyle, was 2nd in the 50m fly and racked up 7 top ten finishes.
Molly Player picked up six top ten placings in breaststroke, backstroke and individual medley events. Laura Jones demonstrated her current backstroke form with 3 top 10 placings. Gabriella Jacobs' results included strong fly swims with three top ten finishes. Tilly Dassanayake had solid personal best performances throughout her 9 events.
The stunning team performance saw the girls quickly claim third spot in the team rankings. The swimming power houses of Diocesan School for Girls and Waikako Diocesan School finished first and second, with Marsden beating out Epsom Girls, Mount Albert Grammar, Kapiti College and Napier Girls High School amongst 62 girls teams from around the country.
We wish the girls all the best in their training and build up for New Zealand Short Course Championships in Auckland in week one of the upcoming school holidays.