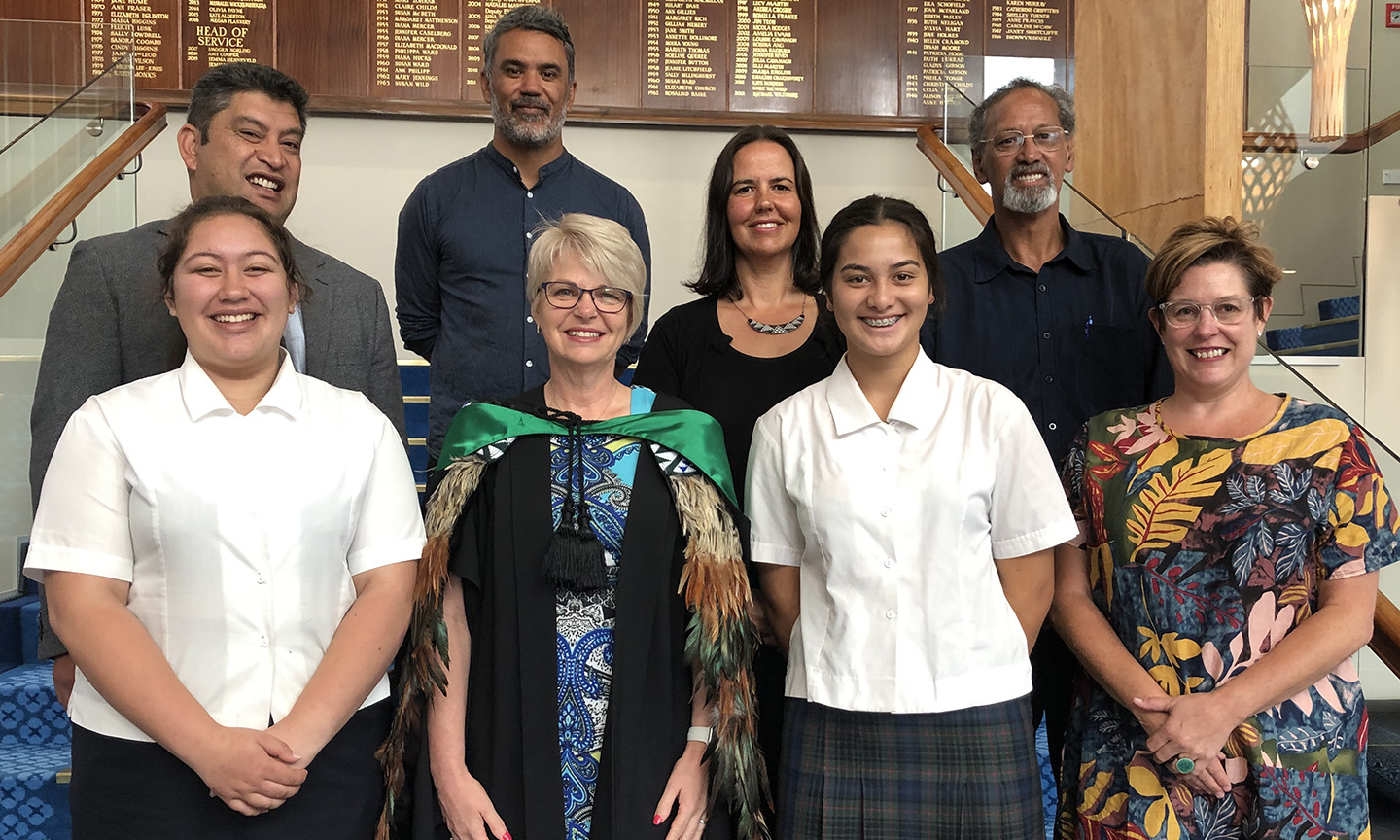 Nau mai, haere mai!
This morning Marsden welcomed new students, their parents and new staff with a stirring Pōwhiri. Basil Tapuke was kaikōrero for the Marsden tangata whenua and senior student, Tuia Tapuke, as kaikaranga, did a beautiful job of calling in our newest whānau members.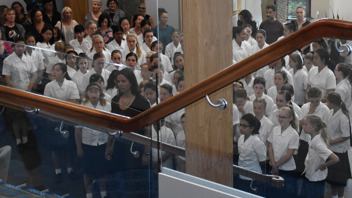 Teacher Sarah Molisa as kaikaranga for the manuhiri and new Marsden parent, Derek Kawiti as kaikōrero, responded. It was also great to have Nepia Takuira-Mita, Araraina's father, accompanying us on the guitar.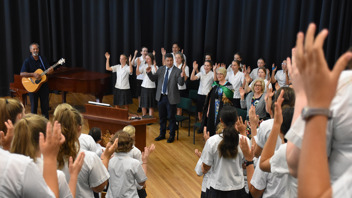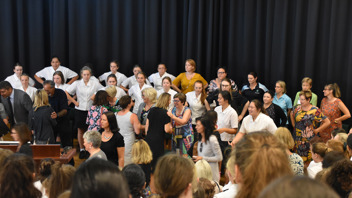 In her welcome, Narelle Umbers, explained the meaning of the words of our school waiata, Hamuera Matene, and talked about the importance of us all being our best selves. What a special start to the year.
Nau mai haere mai!