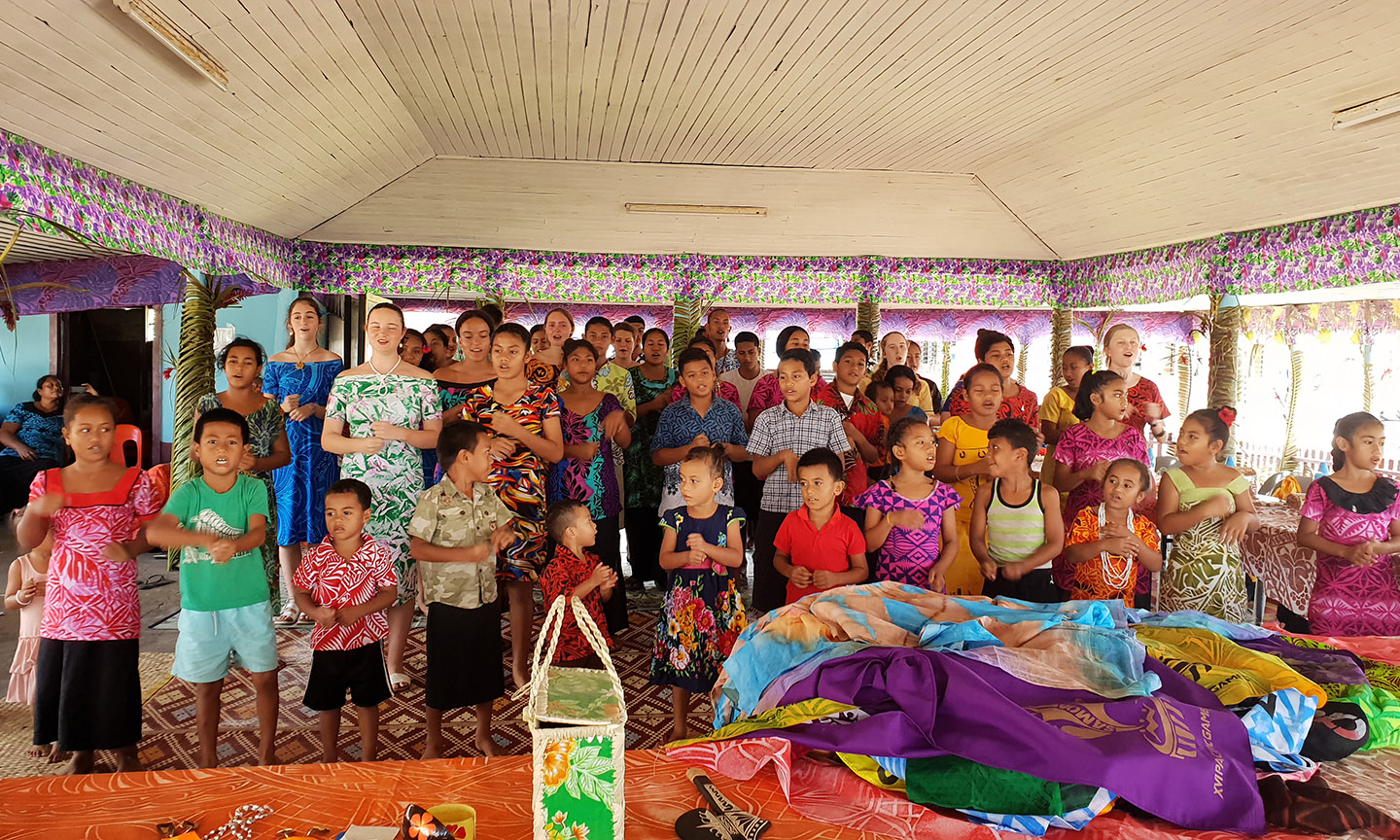 Ten Years of Samoan Fellowship
Marsden Principal Narelle Umbers accompanied eleven senior students on their service trip to Samoa during the holidays. She was looking forward to meeting Siatata and Reverend Elder Tanielu Apineru, the whānau at the village, and to learn more of the Samoan way of life. Teachers Sarah Rees-Moore and Fiona Crawford completed the travelling team. Before the trip our girls undertook fundraising for resources to share with the small village community of Safotu on the island of Savaii.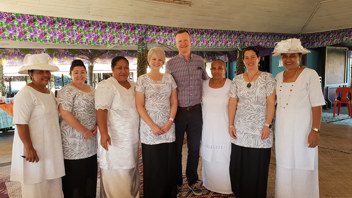 This year was the 10th anniversary of Marsden students travelling to Samoa and Sarah Rees-Moore had the happy task of delivering messages of love from past trip members.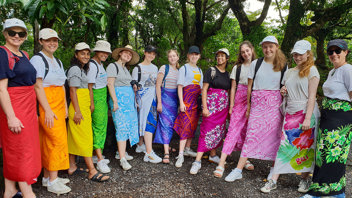 As in previous years, our girls assisted at the church homework centre every day by running a holiday programme, visiting with families in the afternoon, and playing games or helping with homework in the evening.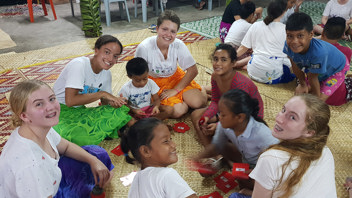 They also gifted each Samoan student a white tee shirt which they helped tie-dye to create a unique memento celebrating the 10 year partnership.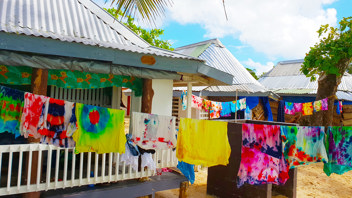 All agreed the experience of getting to know local families and working with children from surrounding schools was absolutely amazing.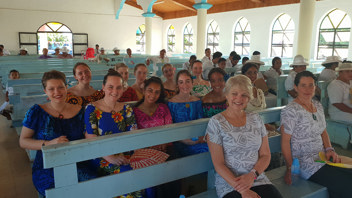 On her return, Narelle reflected that "although we advertise these as 'service trips', having had the opportunity to spend a few days with the group in Samoa and experience the unique and long-standing relationship that we share with the community in Safotu, I am now a little reluctant to use that language. Calling this a 'service' trip seems to imply that we are the ones doing the giving whereas it is clear that in fact, the community in Safotu is just as giving, and what we share is a genuine equal partnership or fellowship."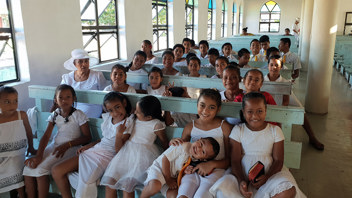 It was wonderful to be part of Marsden's 10th trip to Samoa and to meet the people who have so openly shared their lives and their culture with over 100 Marsden girls across the last 10 years
Marsden Principal, Narelle Umbers, 2019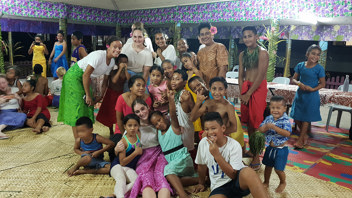 Fa'afetai tele lava, thank you very much.