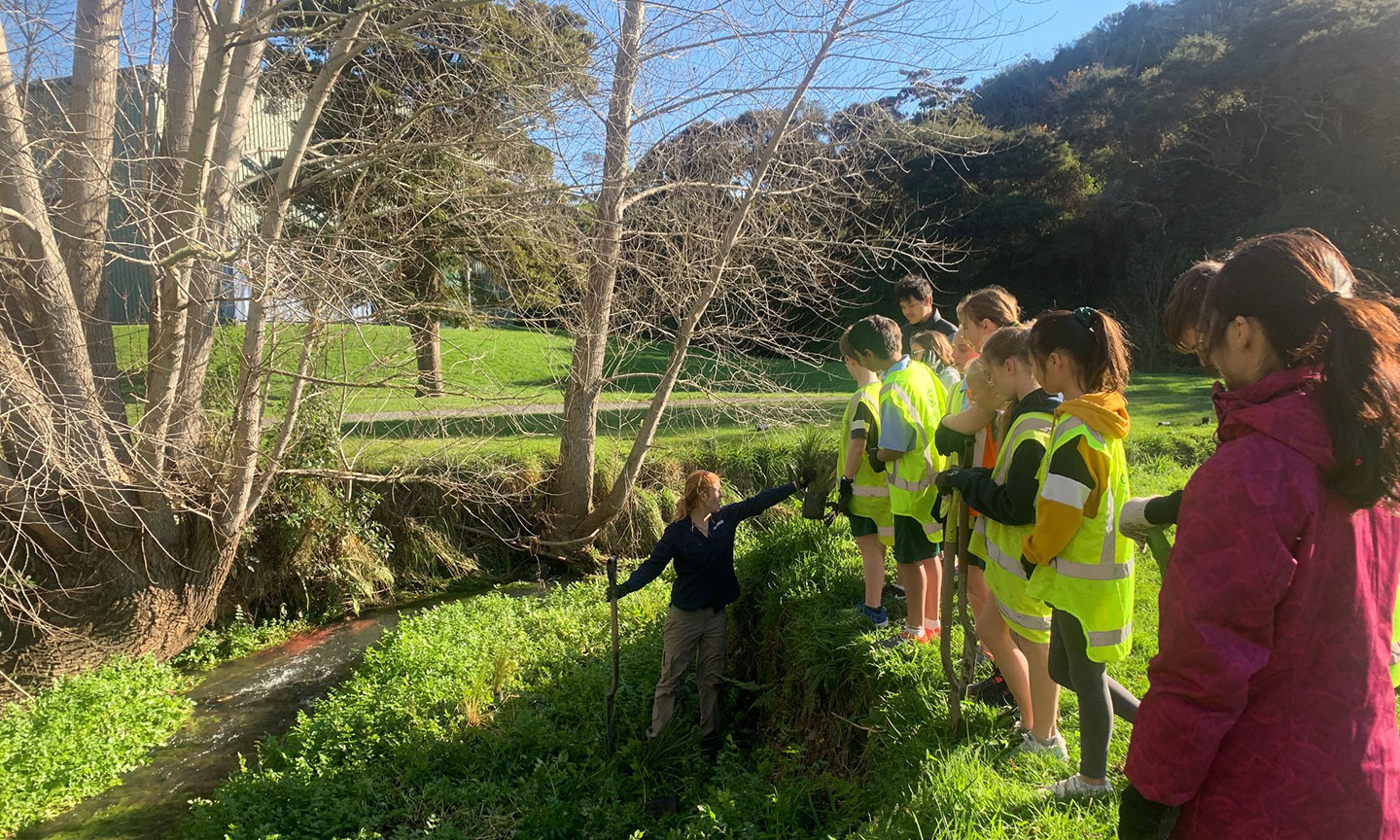 Matariki Tree Planting
Marsden Whitby Year 7 Science students planted native trees along the sides of Duck Creek in order to stablilise the riverbank. The trees will also provide shade and shelter for the longfin eels as well as for the Whitby community. A special thank you to Doc Rangers Natalie and Chris, who joined our students, along with another three volunteers.
There were over 50 trees planted, courtesy of the Science Department, half of which were generously donated by Steve from Te Tiro Nursery. Students planted a variety of flax, kowhai, manuka, carex and cabbage tree. 
The session was part of National Volunteer Week and also marked Matariki, a good time to plant and harvest, so we began with a karakia and a waiata, Te Aroha.
Next, we look forward to Marsden Whitby officially joining the Dr Jane Goodall Roots and Shoots programme.
Awesome work Year 7, you are the Kaitiaki of the Stream!