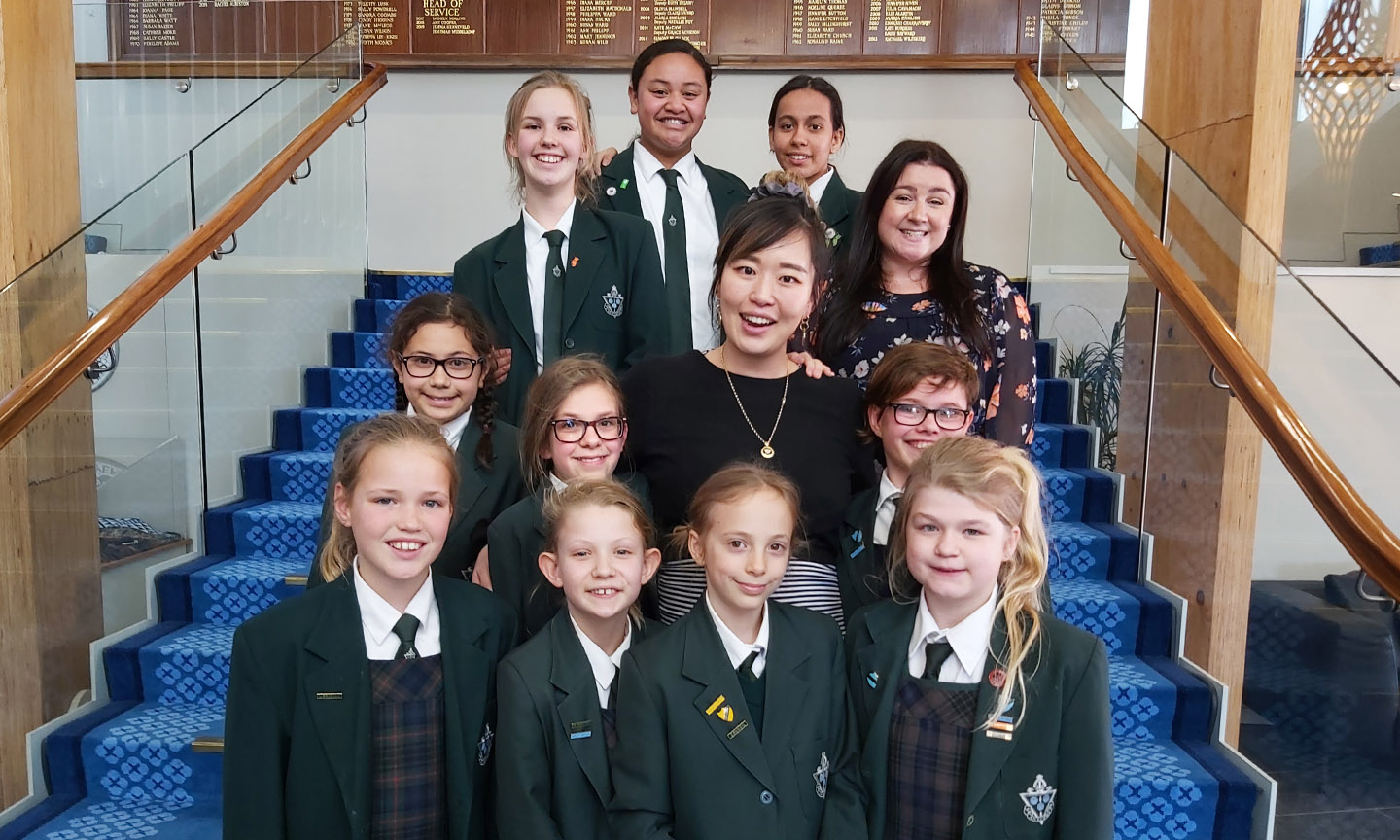 Great messages from Innovation Speaker, Graci Kim
Marsden Year 6 – 9 students, parents and students from 5 local schools, were inspired by Graci Kim's presentation, the 4th in our Innovation Series. Graci is an author and diplomat with the Ministry of Foreign Affairs and Trade and is also responsible for three technology start-ups.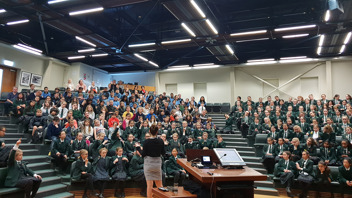 Graci began with how she literally ran away with the circus at 16 years old (for 3 weeks) and while there she learnt Spanish from the performers. With further study, this love of language developed into a career in diplomacy, which really shows how we should always be open to opportunities.
Over time Graci has created 3 different start-up companies with varying degrees of success and she acknowledged how important failure is to succeed. Her first enterprise came from not being able to cook, so what better way to change that than with her own online cooking show Graci In the Kitchen which reached almost a million viewers in its first year.
Graci also shared her experience of nearly going blind, and while in recovery her father told stories from Korean mythology, which sparked her own creativity as an author. In Graci's novels, she is inspired to write stories of girls like her, strong girls, full of dreams and hungry for magic, the type of stories she didn't have the chance to read about as a young reader.
She concluded her talk by sharing 3 key messages:
be curious and play (human creativity is essentially all we will have over robots and technology),
always be grateful (this is our superpower), and
make sure to have fun (a smile can make you happier).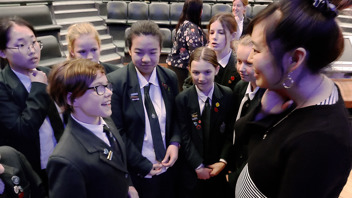 All the students went away thinking about their own passions and what brings them joy, ... and coming up with many baby names for Graci's 'lentil'.
Thank you Graci, we look forward to seeing your published novel in 2021!