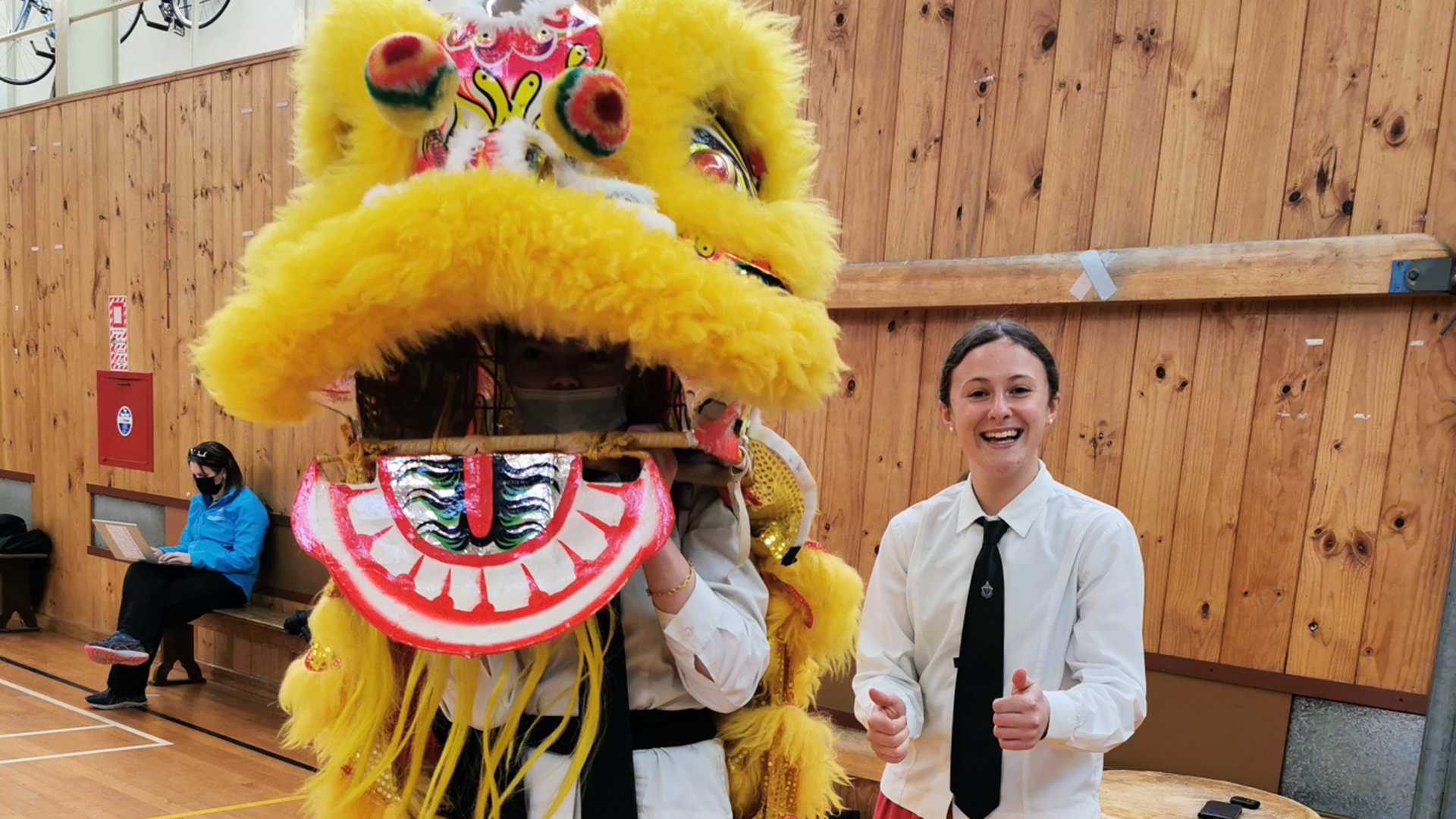 Rich Cultural Experiences
From lion dances, to calligraphy, yum cha to speechmaking, students studying Chinese language at Marsden have enjoyed a diverse range of activities to support their engagement with Chinese language and culture over the past few weeks. Chinese language week officially runs from 25 September to 1 October, but with so many events to squeeze in, things got underway early at Marsden.
Our Chinese teacher Mrs Jing Ying Herrington has been an event planner extraordinaire and all students of Chinese have had the opportunity to enjoy a unique aspect of Chinese culture. Year 11 and 12 students had great fun trying their hand at lion dancing, with eight colourful costumes available to try on and practise hand eye coordination, working the eyes and tongue and body parts of the lion costume while dancing. Our novice lions were very grateful for the expertise of a professional lion dancer tutor on hand to help them sort out their moves.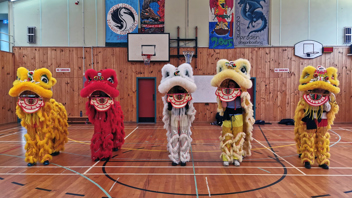 There were other opportunities to learn new dancing styles, which culminated in performances of a beautiful ethnic dance from Year 9 and 10 students and a popular modern dance by an ensemble cast of Year 11, 12 and 13 students. The senior students took their learning for this popular form of dance directly from YouTube, while the younger students took part in Chinese dance lessons over many lunchtimes to perfect their beautiful performance.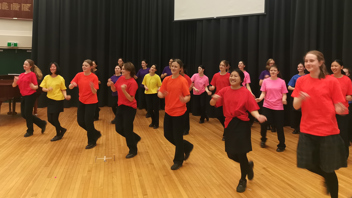 Food is essential to any Chinese cultural experience and so it was with great gusto that our Year 10 and 12 students tucked in to their yum cha experience at a city restaurant. They loved trying the different delicacies although Mrs Herrington reported that no-one was very keen to try the chicken feet. Other year groups got to enjoy a yum cha experience back at school and even the staff benefitted from national dumpling day.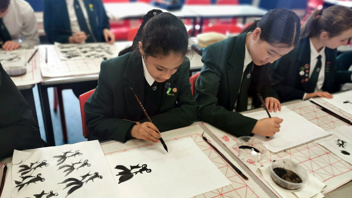 Students in Year 8 had a lovely Chinese class with an external tutor teaching them the ancient art of calligraphy and Chinese painting and, by the end of the session, had produced some beautiful pieces of work.
Support from the Confucius Institute has enabled us to enjoy these rich cultural experiences. However, language learning lies at the heart of the Mandarin Chinese classroom at Marsden and its popularity as a subject continues to grow.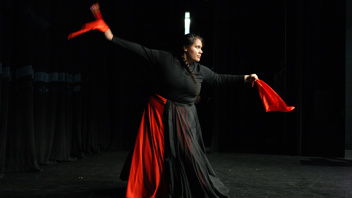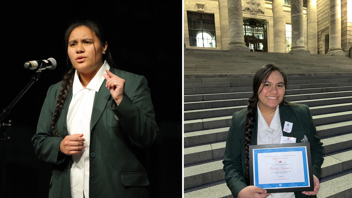 We are proud to celebrate the wonderful achievements of Year 10 Chinese language student, Telesia. In May, she was third place getter at the regional Chinese Bridge Speech Competition, delivering her speech with a beautiful accent. Last weekend, Telesia was flown to Auckland for the National Senior Student Winners Showcase and was named a Chinese Youth Ambassador, one of six throughout the country and the only female. In this new role, she was invited to an event at Parliament on Monday night to mark Chinese language week and to share her motivation for learning the language. Telesia said that learning Chinese has given her the chance to talk about the issues she cares about on a global platform and she encourages other Kiwi kids to give it a go.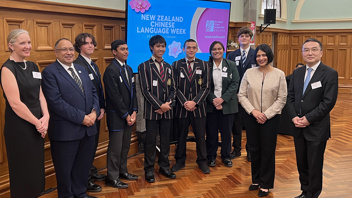 Learning Chinese has given me the chance to talk about the issues I care about on a global platform and I encourage other Kiwi kids to give it a go.
Telesia, Year 10
Watch a short video of some of the rich cultural experiences we have enjoyed.