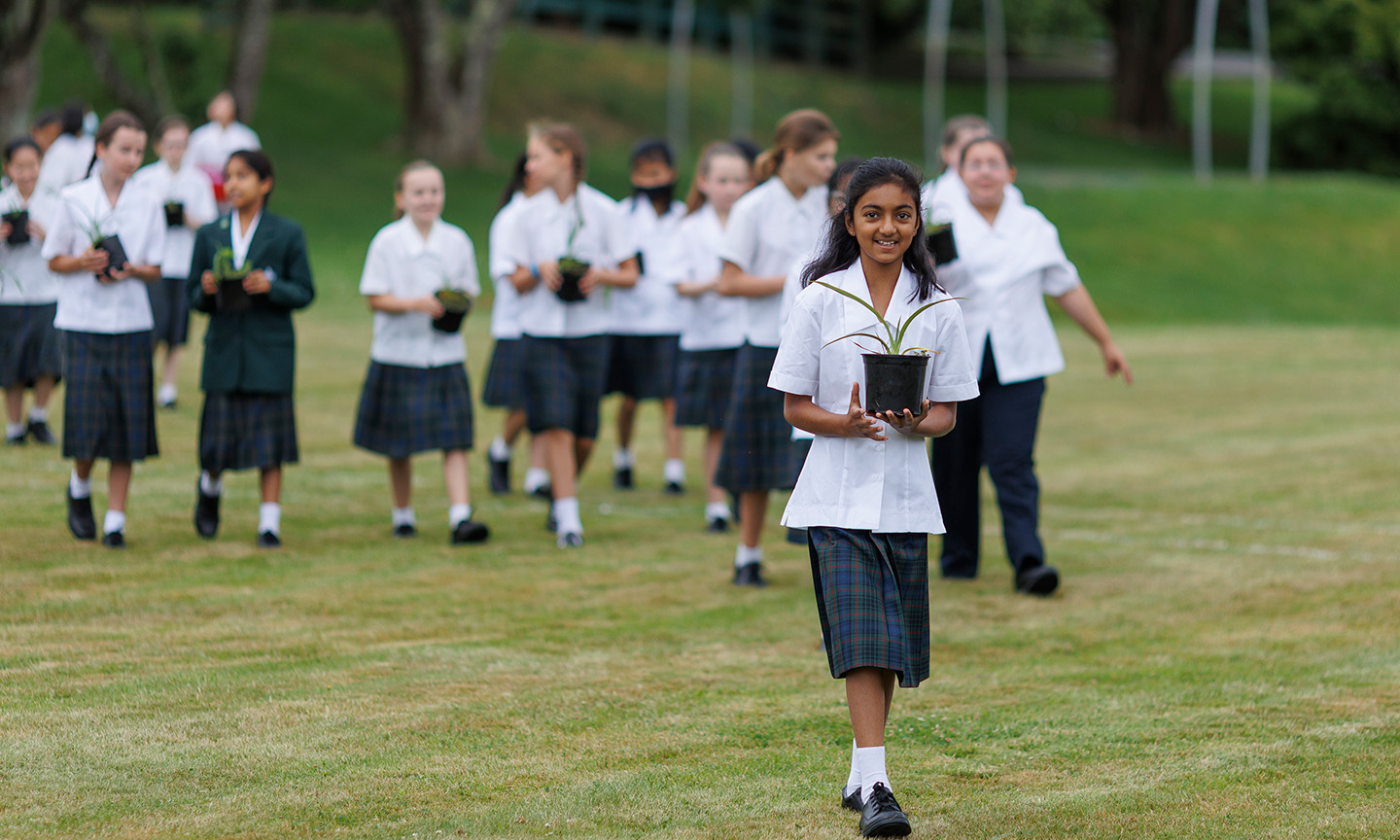 Inaugural Te Kākano programme underway
The start of 2023 has been a memorable one for our Year 7 students as they embark on our inaugural Te Kākano programme. During induction week they learnt about the importance of connecting to our environment here at school.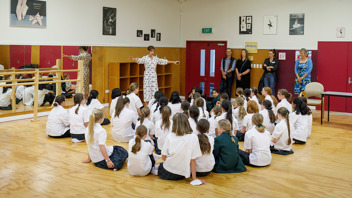 This connection was enacted on Friday as each student planted a harakeke on the school grounds.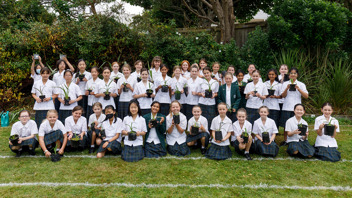 After planting and prayers, the young harakeke were blessed with holy water by our Chaplain, Sarah King and Principal, Paula Wells.
Today, as we plant these harakeke, let us commit ourselves to thanksgiving for God's gift of growing things and to growing in our care for creation...May these harakeke plants also be symbol of our belonging to this whenua, this land; and to this kura, this school.
Chaplain, Sarah King
Sarah's words spoke of the significance that these plants have not only in the lives of our students, but also in the life of our school and our land.
We are excited to see these plants thrive as we also watch our Year 7 students grow in knowledge and self-belief to become amazing wahine toa both at Marsden and beyond.