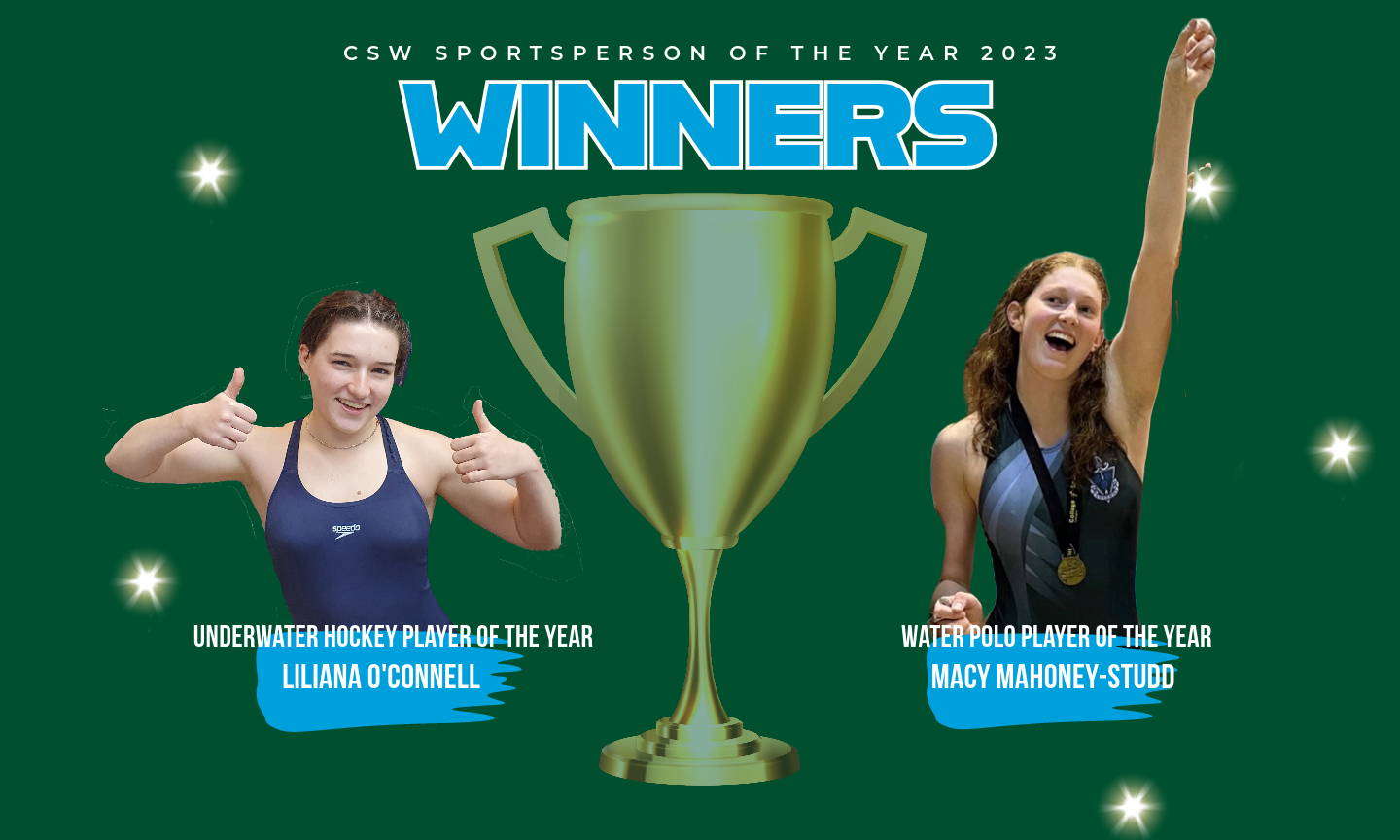 Liliana and Macy individual SPOTYS winners
Marsden students had a strong showing at the annual College Sport Wellington (CSW) Sportsperson of the Year awards dinner at Te Rauparaha Arena. With several nominees across a variety of categories, we congratulate Liliana O'Connell and Macy Mahoney-Studd (Y13) for their success. 
Liliana was awarded Underwater Hockey Player of the Year for making the NZ U24 Squad, the NZ U19 A team, and for being selected for the tournament team at the NZSS UWH Nationals.
Macy was awarded Water Polo Player of Year. She is a member of the New Zealand U18 Women's Squad preparing for the World Champs in 2024, and was the Captain of the Trans Tasman Trophy Team for the Australian Youth Championships.
Additionally, we were proud to have representatives Sofia George (Futsal) and Macy (Water Polo), accept pennants for winning CSW titles on behalf of their respective teams.
Once again, Marsden demonstrates our small but mighty school can more than foot it with the best. Congratulations one and all on a stellar season!