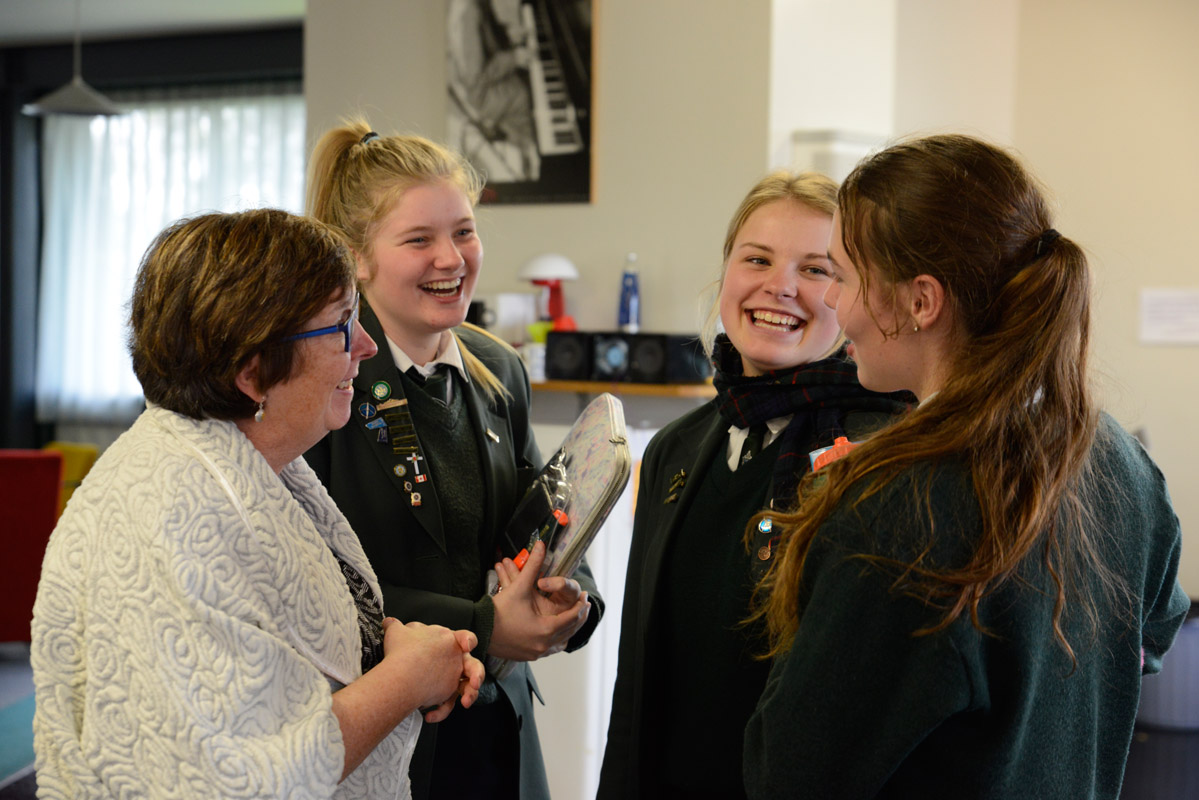 Pastoral Philosophy
Anne Field leads the pastoral team at Marsden and is committed to a philosophy that places personal wellbeing at the centre of every student's happiness and success.
Long association with Marsden
Anne has a long and treasured association with Marsden. Originally from Scotland, she came to Marsden as a twelve year old in the seventies, and loved her time wearing the Marsden green. Marsden was the natural school of choice for her two daughters, Sarah and Anna and all three of the Field women have been proud House Captains of Johnson.
Recipient of ISNZ Honours Award
In 2012 Anne received an Honours Award from the Independent Schools Association of New Zealand in recognition of her outstanding contribution to pastoral care at Marsden. The citation read:
"Anne is Director of School with responsibility for Pastoral Care. She is a negotiator, a listener, a tireless worker, leader, and practical carer for the Marsden community. She has worked to create a spirit that embodies pastoral success and embraces every child while they are at school and after. She is also the Dean to staff – a hugely important role. With trust, discretion and respect, her school involvement is extensive and seemingly infinite, extending beyond girls to their families and wider networks. She is recognised both in the school community and the wider Wellington community as an extraordinary practitioner."
Anne loves working closely with individual students and their families to seek solutions when the going gets tough and recognises the importance of a team approach to wellbeing.  In the classroom, Anne teaches Geography, Senior Economics and Positive Psychology.
Beyond Marsden
In her leisure time Anne loves to read, spend time with family and friends and she is an avid supporter of the Hurricanes.