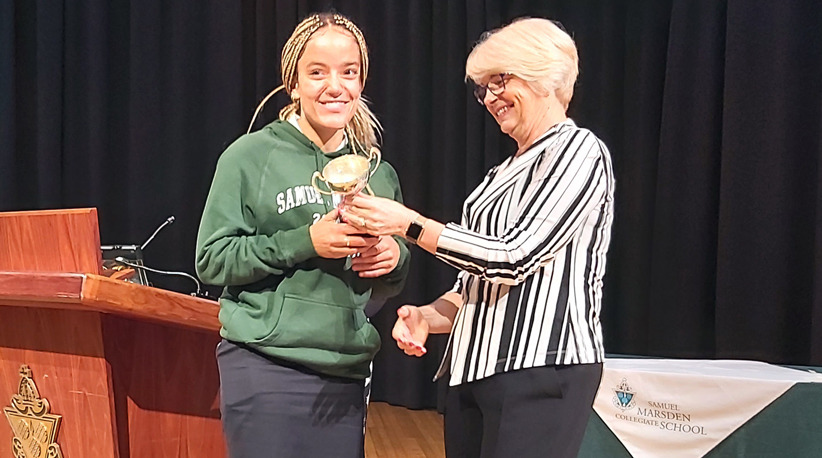 At Marsden it is cool to play sport and study
Young Old Girl Madison Taylor has proven once again that Marsden students can excel both at sport and academically. Graduating from Marsden in 2020 Madison had a choice of opportunities in front of her thanks to her NCEA Excellence Endorsements and many other co-curricular activities including Head of Rowing and Sports Captain. While currently studying at Victoria University of Wellington, she is heading off in 2022 to Queens University in Kingston, Ontario, Canada where she has been offered a place on their rowing team.
Madison rowed for five years for Marsden and the Wellington Rowing Club, all while maintaining top marks. She was invited to attend the Wellington Rowing Association Talent Development Programme in 2019 which was a great opportunity to extend her rowing outside of Marsden and in 2020 was the club's nominee for school girl rower of the year. Prior to a global pandemic which arrived on the scene in her senior year, Madison had hoped to obtain a scholarship to row in the United States. Even though her plans changed she continued to row while at university where she was selected to compete in the Championship eight, Championship four and Varsity quad representing the university.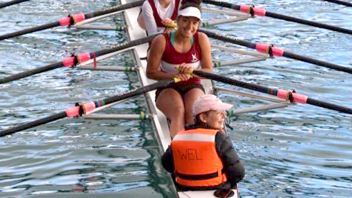 Now studying for a conjoint degree of Bachelor of Laws and Bachelor of Arts having received a $5,000 Tangiwai Scholarship, Madison attributes much of her success to the support she received at school.
'Marsden has given me opportunities to succeed in all areas to the best of my ability. The constant and unwavering support from staff was key to my success. I was able to have time off school to attend regattas, catch up sessions when they were required, and their genuine care and value of my best interests allowed me to thrive.'
At the completion of Year 13 Madison was awarded the Alice Bowter Memorial Award for Academic Excellence, meaning 3rd place in her year group, the Achievement Cup and the Isobel Campbell Prize, awarded to the Sports Captain. She also completed all three NCEA levels Endorsed with Excellence gaining academic colours, and received the school's highest awards in debating.
'Inspiring girls' is a phrase that aptly describes the group of amazing young women who graduate from Marsden each year. We are proud of Madison's achievements, her commitment to learning and taking the opportunities given to her both at Marsden and beyond. We wish her the very best in her endeavours, and hope she will come back and share her experiences with current students in the future.