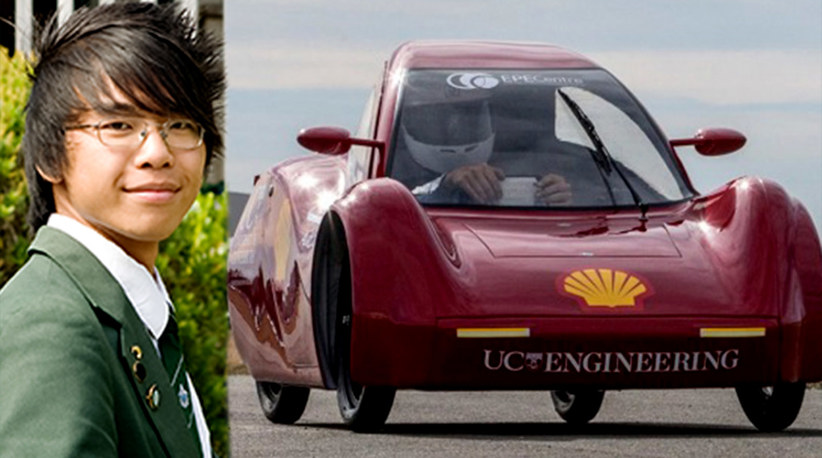 2012 Head Boy in world first
Marsden Whitby Old Collegian and 2012 Head Boy, Simon Yip, is a graduate Mechanical Engineer at Canterbury University. He is part of a team of eight students who have created what they believe is the first of its kind in the world, a fully recyclable electric car. 
The little one-person, one-wheel drive car is going through final testing in Christchurch before they ship it to Singapore to compete in the Shell Eco-Marathon, a global vehicle economy competition. This is the first time New Zealand has been represented in this competition that has been going for 69 years. The Kiwi team will compete against 100 other teams in the Asian regional competition and, if successful, will then progress to the world finals in London.
Simon remembers discussing the idea of a similar project with Marsden Whitby Technology Teacher Pravin Vaz and has offered to return to Marsden Whitby to speak to senior students about his experience as an engineering graduate at Canterbury University. Who better qualified to give advice to keen students, than one of the developers of the world's first fully recyclable car?
Humans must make some major changes in order to stop damaging the environment and recycling is one of the ways we can make a positive impact on the fate of our planet. Simon's efforts could help revolutionize the world.
Thank you Simon we look forward to seeing you back on the Whitby campus as soon as your busy work schedule allows.