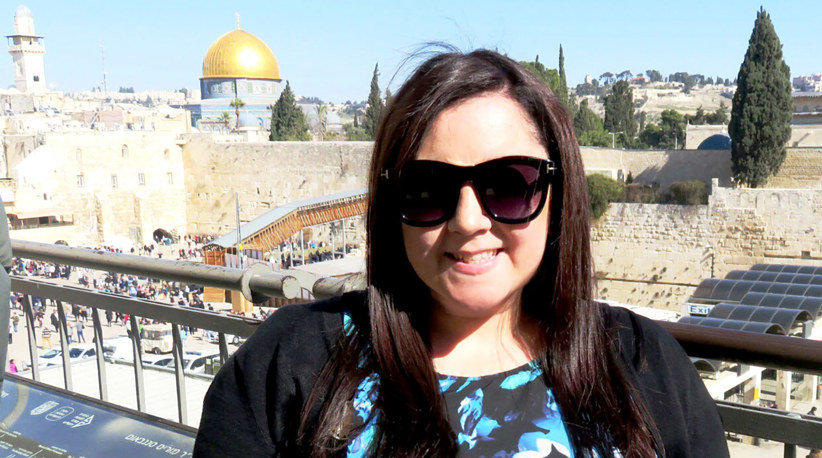 Educational and spiritual experience
Our HOD Humanities Fiona Crawford was honoured to be selected for a three-week study tour to Israel in January, sponsored by the Holocaust Centre of New Zealand and the Adelson Family Foundation. Fiona and her 25 fellow New Zealand educators were hosted by the Yad Vashem International School for Holocaust Studies in Jerusalem. A range of lectures delivered by experts from rabbis to university professors helped build an understanding of the Jewish life before the Holocaust and the discrimination of the 1930s. They learnt about resistance to the Holocaust, and in particular cultural resistance where there was a clear drive for Jewish people to fight for the means to retain their spiritual and cultural identity in the ghettos and camps. The Centre also offered an exceptional range of teaching resources to help educators share the stories of the Holocaust to their students.
The group was privileged to meet with four Holocaust survivors and a true highlight for Fiona was standing by Oskar Schindler's grave with Eva Lavi, a Schindler survivor, talking about Schindler's work for which Yad Vashem awarded him the title 'Righteous Among the Nations' in 1962. It was a very moving experience and the group concluded their visit by singing the waiata Te Aroha.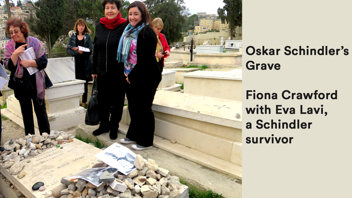 The study tour included a four-day trip out of Jerusalem to Te Aviv, Galilee and Nazareth, Masada, the Dead Sea, and the Golan Heights. Fiona also joined a small group for a half day trip to Bethlehem.
For Fiona, the trip to Israel was an amazing experience that meant a lot to her both educationally and spiritually.  She gained a deeper understanding of the significance of the Holocaust and was inspired by many life affirming and hope-filled stories which will inevitably enhance her teaching of this terrible and important historical event. Now back at Marsden, Fiona has said that she is inspired by the ethos of Yad Vashem and the 'Righteous Among the Nations' to step out of our lives and support those in need,  particularly, the persecuted innocent. This is a perspective she plans to bring to her teaching in the Humanities department. We are extremely proud that Fiona was chosen to participate in this very special study tour and know that the girls at Marsden will benefit hugely from her experience.