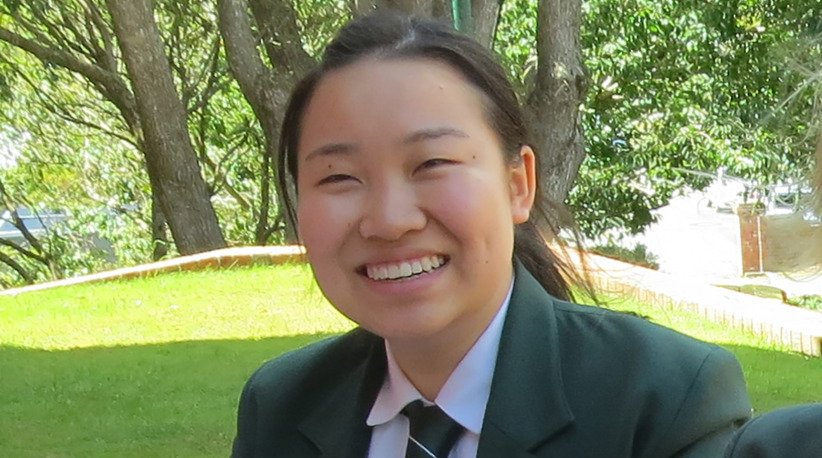 When you do something for the first time, it leaves a deep impression
Stephanie Pan is an International student from Beijing, China who travelled to Wellington in 2015 to study at Marsden. The following is her farewell speech at the end of 2016 which sums up her experience here.
Good evening Ladies and Gentlemen,
My name is Stephanie Pan, and I am a Year13 international student from Beijing, China. Some of you might remember about this time last year, the same place, we were hearing speeches given by Mina and Celeste. At that time, I was thinking what I could say when it comes to me. Finally, I've decided to share with you some of my experiences and how I feel about Marsden.
When you do something for the first time, it leaves a deep impression. The first day I arrived in New Zealand was in late January 2015. The weather was absolutely gorgeous and the air I breathed in was so fresh. Compare to the air pollution in Beijing, Wellington is just like being on another world. I was surprised by how blue the sky was and how beautiful the views were. Later, I was also surprised by how small Wellington actually was.
How time has flown, it has been two years since I came to Wellington and studied at Marsden. Within two years, I made lots of friends at school and I got used to the school system in New Zealand. Now, I think Wellington has become my second home. Personally, studying in New Zealand has less pressure than studying in China, and I enjoy the time after school doing the things I like and not having to worry about homework. Therefore, my Calculus teacher, Mr Khouri worn me twice in the past that stop being a kiwi student. Yes, no homework doesn't mean no study.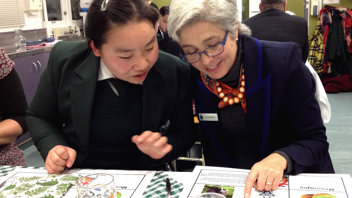 As an international student coming from a different culture, I understand how difficult it is for those who are new to Marsden and how confusing everything is. I felt the same way when I first arrived. However, through the massive support from my teachers and my homestay, everything became easier. On this special night, I would like to say a huge thank you to Mrs Harvey, you always support and encourage me by saying think about how far you've come. I would like to say thank you to Mrs Lorimer, I enjoy having esol class with you, and my english cannot improve that much without your support. Finally, I am extremely thankful to my homestay parents D & S, being with you is just like being at my home in Beijing, and the girls make me feel like their own sister. Saying good night and hug them every night is the sweetest thing ever. I think I would definitely miss that after I leave.
Marsden has a special place in my heart
The group of international students is growing in number just like a family, and I promise you won't regret it in a few years time when you stand in my place. Because Marsden has a special place in my heart, as every time I think of Marsden, it makes me think of home.
I would like to conclude by giving some advice for you who are staying on, firstly, don't be afraid of speaking English. Secondly, don't worry about making mistakes and asking for help. Finally, don't bother using umbrella in Wellington.
Thank you!