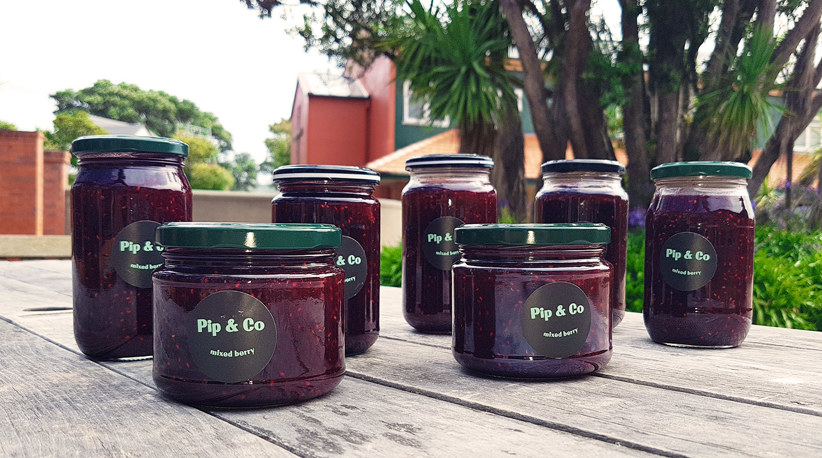 Counting down to the Marsden Pop Up Gala – fingers crossed!
Sunday 14 March 2021 11am – 2pm
The following is an important notice for the gala regarding covid alert levels
As you are aware we are currently operating at Alert Level 2 and will do so until at least
close of day Saturday 6 March.
 
We will only be able to run our upcoming gala on Sunday 14 March if we are definitively
confirmed as being in Alert Level 1 from Thursday, 11 March.

Should the New Zealand Government decide to extend the Alert Level 2 period for
Wellington beyond Thursday 11 March, or increase the Alert Level in Wellington to
Level 3 or above, we regret that we will have to cancel the gala pro tem. Should this
eventuate, we will run elements of the gala (designer clothing, deli etc.) as independent
pop-up events as and when Alert Level restrictions permit.

We anticipate that the Government announcement re: any Alert Level changes will be
made on or before the end of the current Alert period, Saturday 6 March. We will then be in a position by Monday 8 March to confirm whether or not the gala will proceed.

Thank you all for your patience and fingers crossed we can hold this much loved event.
In meantime please keep dropping off your donations of gently loved toys and clothing,
plants, books, deli contributions, tombola gifts, so our volunteers can sort them.
Drop off Details
At the Main Reception during school hours.
Saturday 6 March 10am - 12pm 
Entrance to café beside Chapel or to the Swainson Room in Marsden House.
Baking and deli
We are happy to store your long life wonderful baking products at school before the gala. We would love donations of sugar and lemons . All can be dropped off at Main Reception.
Some beautiful produce has already come in. Thank you so much.  To all  those with talents in making jams chutneys, hummus, muffins, lemon curd  etc. we would love you to make up your favourite recipes for the deli stall.  Drop off to Marsden reception.
Cakes and Sweets
Please think about baking your signature bakes. We don't want you to bake until we know we are in Level 1. If it's on, it will be all on.


Year 8 will be bringing home cake boxes on Friday.  They are off on camp next week. We would love your signature slice neatly labelled and with  a list of ingredients inside the box. We will  provide three Marsden recipes for those of you who need ideas.


However please don't bake until we can confirm the gala can be held on the 14th
Healthy Treats
Jacqui would love your healthy baking. For more details please contact Jacqui Jago: jacqui.jago@bellyful.org.nz
Designer Clothing
There are many fabulous items already pressed and priced. Thank you so much. A special thank you to Laurian of SILKLIVING for her gifts of never worn garments.


Please dig deep into your wardrobes for those garments you never wear including bags accessories and shoes.


If you are having difficulty getting your items to school please email Danielle dchamber@xtra.co.nz or Dawn  at dawn.morrison@marsden.school.nz and one of the team would be happy to arrange a pick up.
Toy Donations
We need more toy donations please! Please drop at the Main Reception during school hours or to 15 Fancourt St, Karori (leave on front doorstep, any day 9am - 5pm). If you have any over-sized toys you'd like to donate please email inge.doig@marsden.school.nz prior to organise delivery.
Tombola
Girls are being asked as part of house and form competitions to bring in small items for the Tombola stall – toiletries, small bars /bags of lollies, small bottles /cans of soft drinks, chocolate bars, old jam jars filled with fruit bursts tied with ribbons etc.  We aim for lots of  small items. House captains will be ready to collect and take your names, and form class at morning tea every day. Storage at the top of the internal stairs outside the auditorium.
Plants
We are asking for plant donations to be kept at home until Saturday 13th. Drop off outside the Upper School  Music Corridor. Garden related products also welcome.
House Stalls
House Captains are asking for small donations and items for their House Stalls and raffles. There is a House competition on Gala day. Students receive House points for their donations and for their participation on the day.  Students can give donations to their House Captain. 
Just a reminder this year we are NOT holding a white elephant stall and whiteware is not accepted. 
Thanks for your support. Any queries to martine.foster@marsden.school.nz